Monthly Archives:
June 2016
The summer has already produced a few amazing tracks and Summer Nights by Tiesto and John Legend only adds to this year's hot list. It's got a very pop feel that you can fit into just about any high energy dance set. This will get a ton of spins from DJs before summer runs out. The word play alone makes it a good track. I love that John Legend lends his vocals to this track. Well done fellas. #musicmonday
Loving this new track called Talk by DJ Snake and George Maple. I'm a huge of fan of songs that move you emotionally. If it has a great beat, that's a bonus. The chord structure, the tone of the keyboard/piano and the vocals are just perfect. Yet another to add to the songs of the summer. Good work DJ Snake! This will be a staple in my early sets at events. Be on the lookout for it. #musicmonday
The Engage Conference at the Breakers Day 2 kicked off in amazing fashion. Breakfast had a New Orleans flair with beignets and all kinds of amazing looking breakfast foods. Of course, we were serenaded by a jazz band who ended the breakfast with the 2nd line. Once breakfast concluded, We all moved to the a different ballroom than day 1 for for the main sessions.  Let me just tell you that the room set-up was incredible!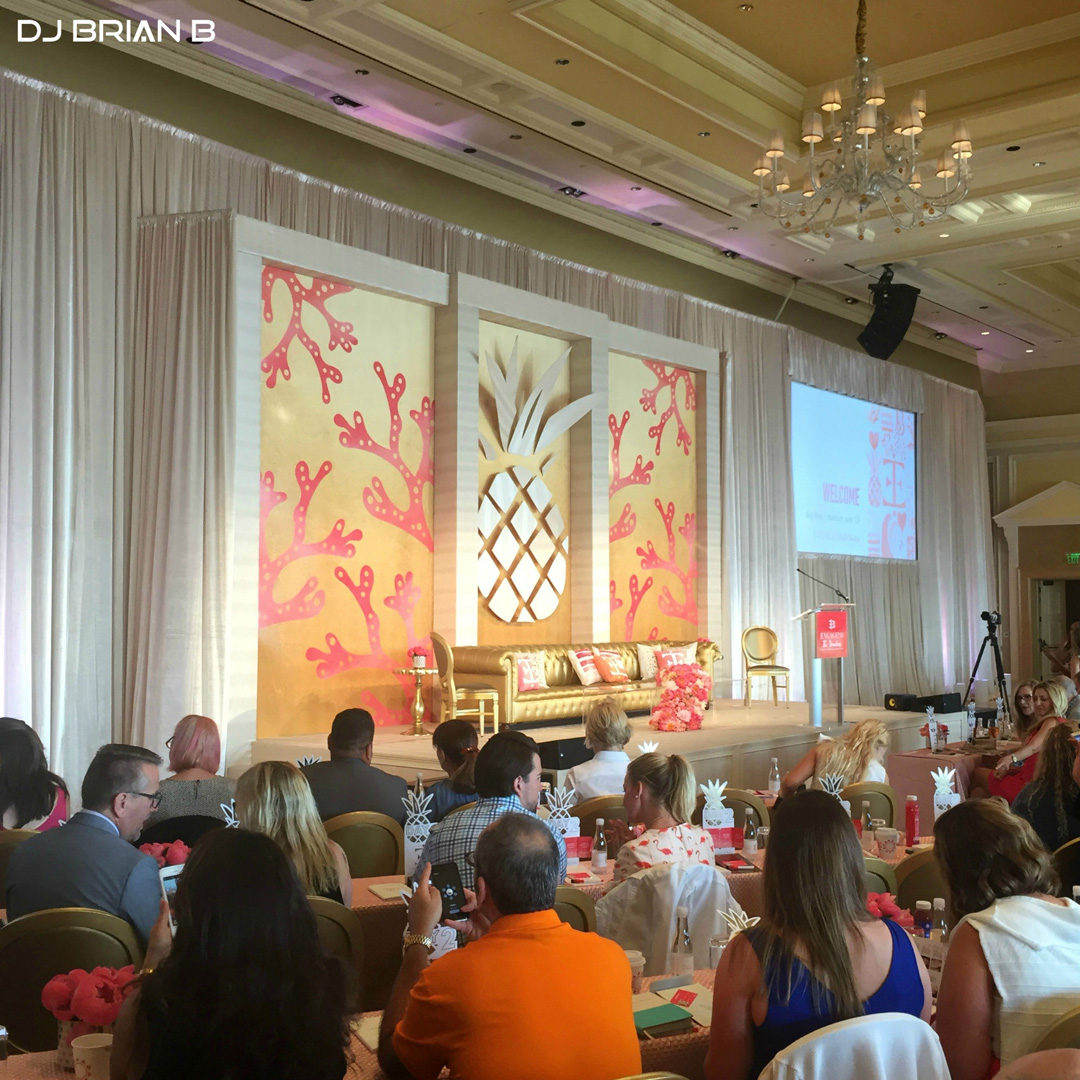 World renowned event designer Preston Bailey opened day 2's sessions and he was followed by heavy hitters like Cindy Novotny, Mindy Weiss, Lynn Easton and many others. The breaks were full of surprises – a choir, cool looking foods, etc. I met some amazing people at lunch who I hope to remain in contact with well after the conference. That evening we went to dinner and were randomly assigned seats based on our badges. The nightcap was a fun dessert party. I wish I could say I stayed for the late night festivities but I had to get back to the room and knock out some work before a full day 3 of Engage.
I know Roses has almost run its course.  However, it's one of those songs that has a ton of staying power due to fantastic remixes that are being done to it.  This is one of my favorites –  The Nomis Remix. It is a mid-tempo remix (100 BPM) that has a tropical house feel.  It is perfect for early sets and will give your crowd a refreshing take on a song that was one of the best in early 2016.  Enjoy! #musicmonday
So when you get on your flight to the elite Engage Conference at The Breakers, you know you're in for a good week when you have Marcy Blum sitting next to you. This was my first time to The Breakers after hearing amazing things about this particular property. Wow, it did not disappoint. Great first impressions – from having one of the managers greet you at the door, to the lobby decor, to the small little service details. As usual, Engage had a stellar first day of general session speakers. For me, however, the best part was reconnecting with all of the best of the best in this wedding industry. It's rare that you find an industry of trend-setters who are so humble, gracious and willing to help one another. That is what you find here.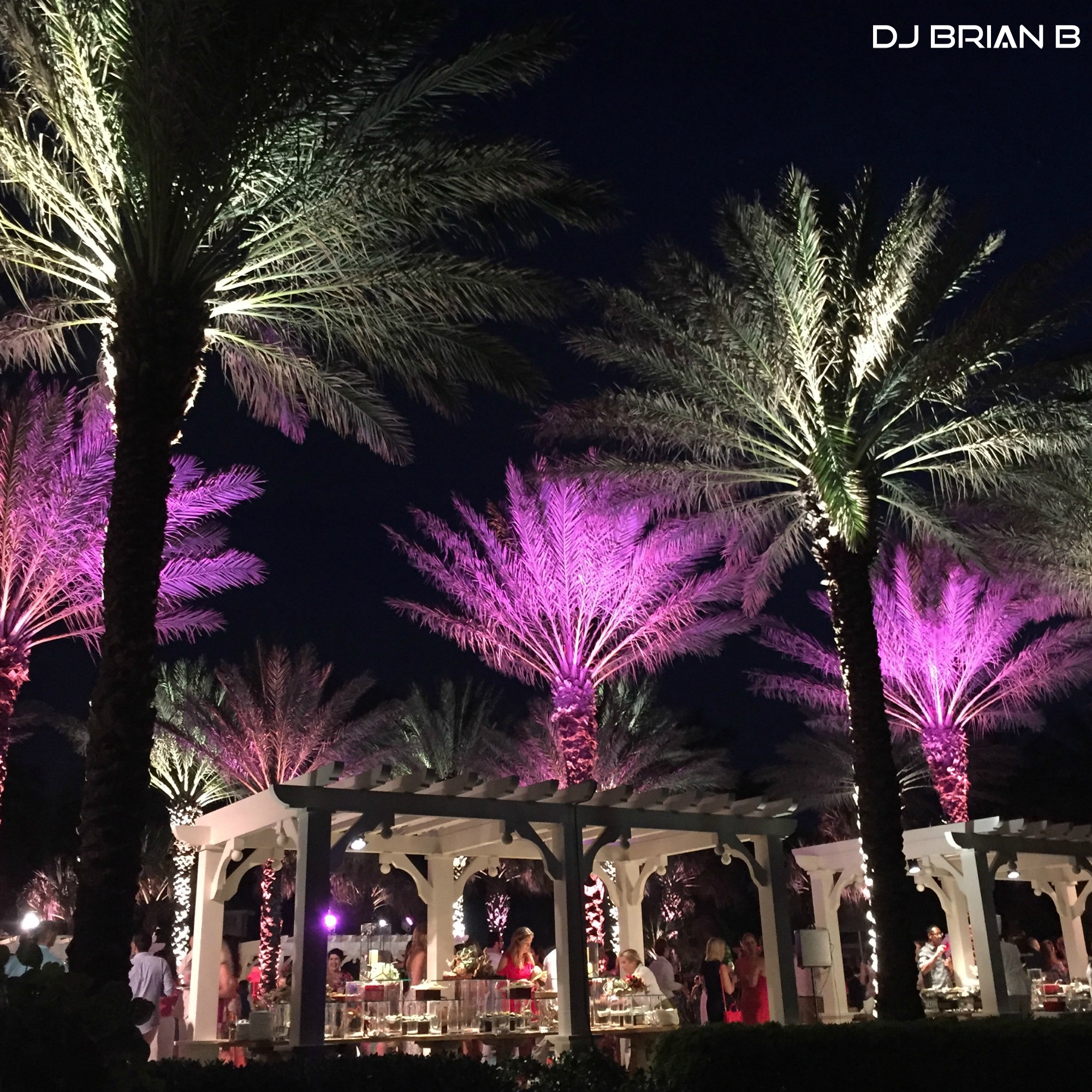 The evening pool event was fantastic. This shot above is from those festivities.  Amazing decor, fantastic food, jaw dropping entertainment and the best of the best in the wedding industry in attendance.  I can't wait to see what day 2 holds. It is allowing me to recharge a bit and re-think how I can continue to bring the best in excellence to my amazing clients.
One Dance by Justin Bieber and Drake is fi-ya! Wow, I love this version so MUCH! Justin is on top of the pop world right now. The original was already good, but JB adds a little more pop into the remix — and his vocals have never sounded better! I'm sure Drake fans will insist the original is better, but this has way more mainstream application (IMHO). Snippet is here. #musicmonday
Subscribe To Newsletter
Categories