Monthly Archives:
July 2016
One of my favorite new tracks out right now is Be As You (Jordan XL Remix) by Mike Posner. It has a catchy chorus, one of Mike's trademarks, and also has that electronic keyboard riff that is really popular right now in top 40 music. You'll be hearing this a lot in my upcoming sets. Get ready for radio to give it a ton of airplay as well. It's one of the latest songs of summer 16 to add to your playlist. #musicmonday
I don't know why I was looking so serious but I appreciate the DJ Brian B official Instagram wedding love I received from some guests at my wedding this past weekend at the Queens County Farm Museum.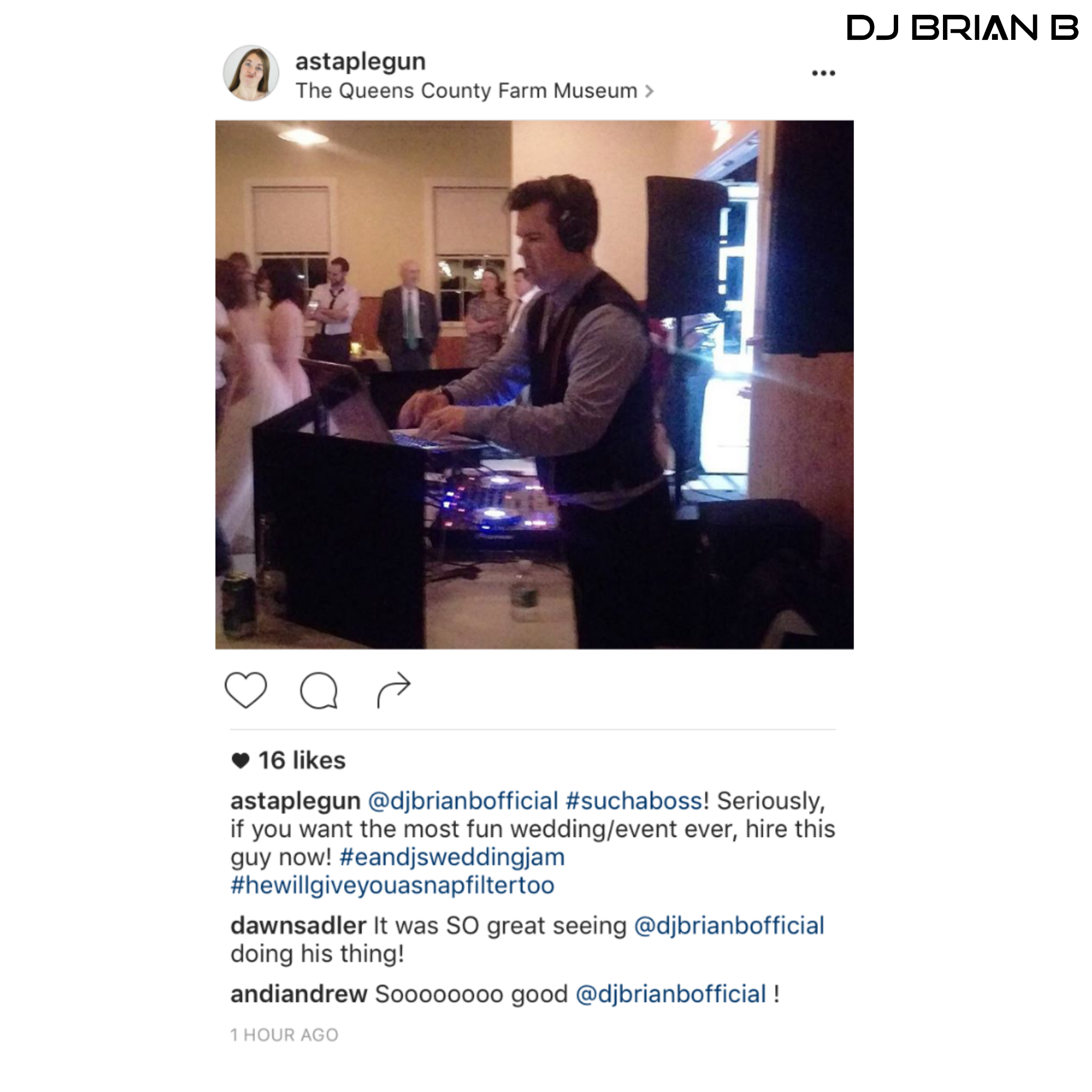 When your couple chooses Justin Timberlake's "Can't Stop the Feeling" as the exit song to their CEREMONY, that's a good indication that the night is going to be off the hook.  It did not disappoint.  From the first song of cocktail hour through the last song of the night, this crowd was amped! Seriously, one of the best crowds of the year.  They genuinely had a lot of love for the bride and groom and they wanted to make sure this was a party for the ages.  Non-stop dancing the entire night.
Subscribe To Newsletter
Categories