Monthly Archives:
August 2016
Time to release the DJ Brian B September 2016 Schedule. Even though we're still feeling that summer heat, I can officially say we're in Fall!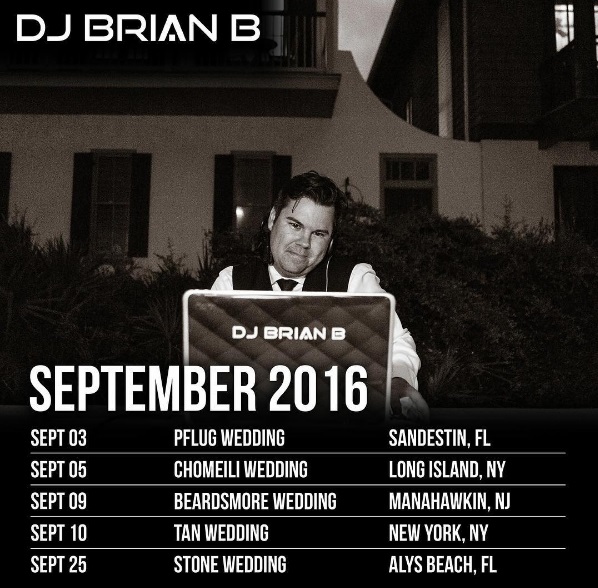 I'll be in the tri-state area for most of September with a few Florida wedding bookends to the month. I've been looking forward to these weddings for a while now and I'm excited to see them come to fruition. I'm working with some talented vendors as well. Here we go!
In just one week, I will be speaking at the DJ Expo 2016. If you are a DJ and haven't bought your tickets to the Expo, go get them here right now. Trust me when I say, this isn't something you should miss.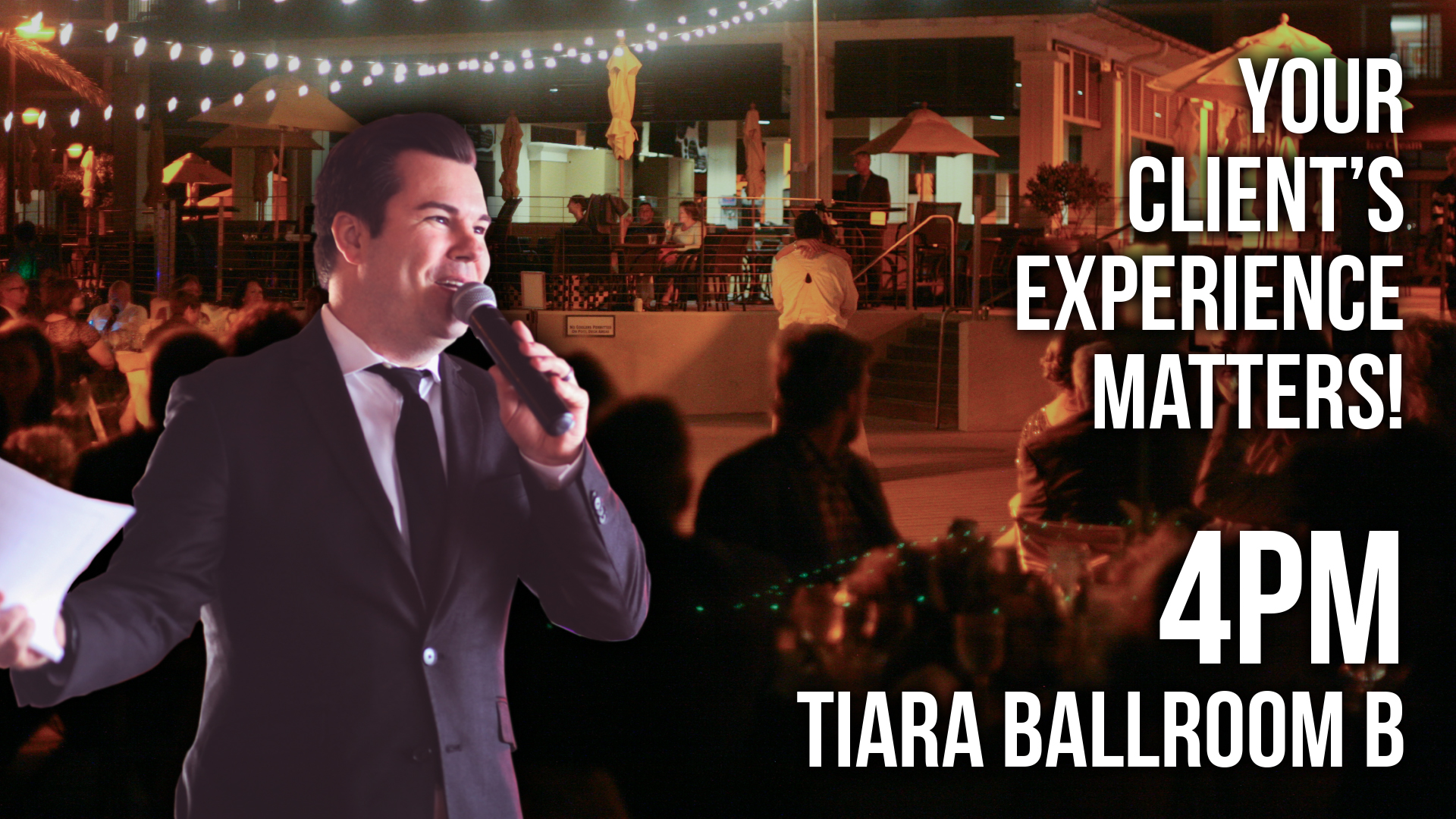 I've attended this show for 19 consecutive years. It's a convention primarily for mobile DJs who specialize in private events. We get a chance to talk through some of the new things happening in the industry, see what DJs in other markets are doing and then walk the convention floor to see all the new Pro Audio products that manufacturers are releasing.
Going to industry shows like this are really what separate the amateur DJs from the professional ones. My talent and the success I've been blessed with wouldn't have come to fruition without my ongoing attendance. It's amazing to me how many DJs learn the basics yet never look to continue their learning. The entertainment industry is always evolving. I'm not just talking about gear either. The way we communicate to our clients, format the event (not just musically but when things happen) and knowing what our clients are looking for is important for us to to be aware of if we want to be a step ahead of those we compete with. That is why I'm excited to have a seminar this year.
The title of my talk is "Your Client's Experience Matters". I don't want to give away too much but let's just say if you want to increase your booking rate by 10X from where it's at now, you need to be at this seminar. I promise you will walk out with more than a few nuggets that will improve your business. RSVP here – The Taj Mahal, Tiara Ballroom B at 4PM Wednesday, August 17th. I'm pumped to be able to give back to the industry. It's been a long time coming and I can't wait to share some nuggets that I've learned along my journey. Bring your afternoon Starbucks with you and let me help you get your business to the next level. Hope to see you there!
This week I'm giving you my top three Turkish wedding dance songs.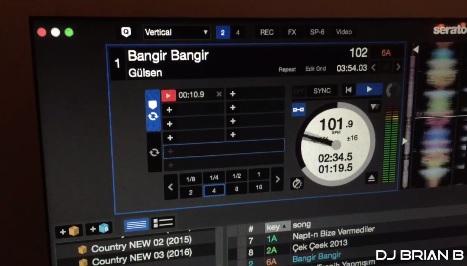 This came about because I recently did a destination NYC wedding where half the crowd was from Turkey and the other half was from the US. I didn't get any song ideas from the clients but they really wanted me to incorporate some music from Turkey within the reception. In some ways, I actually enjoy having that type of blank slate. I did a ton of research and believe it or not, I hit it out the park. Part of it is just based on feel and what my gut was telling me would be a good track or not (as I had no idea what the lyrics were). The other part comes from my vast connections within the DJ industry. I'm proud to say I'm a part of an industry that supports one another. At the end of the day, it's about making sure the client experience is amazing. So check out my picks for Turkish music that will pack your wedding dance floor.
I love ethnic weddings. If you are a having a destination wedding and want a wedding DJ who enjoys bridging cultures through music, I'd love to talk with you about your vision. Not only do I have a good feel for ethnic traditions and ethnic music, but I'm an internationally traveling DJ who specializes in luxury weddings. So no location is too far for me to help throw the type of party everyone is talking about!
Want to keep up with what I'm thinking are hot tracks? Check out my other "Music Monday" videos here. Have a great week everyone!
Subscribe To Newsletter
Categories