Monthly Archives:
November 2016
It's that time of year. I'm working on my official DJ Brian B holiday playlist on my Spotify and want your input. What are your favorite holiday tracks of the season? They can be old or new. Comment below or send me a note on my social networks. I'll check them out and if I like them, they just may make the cut into my annual holiday playlist.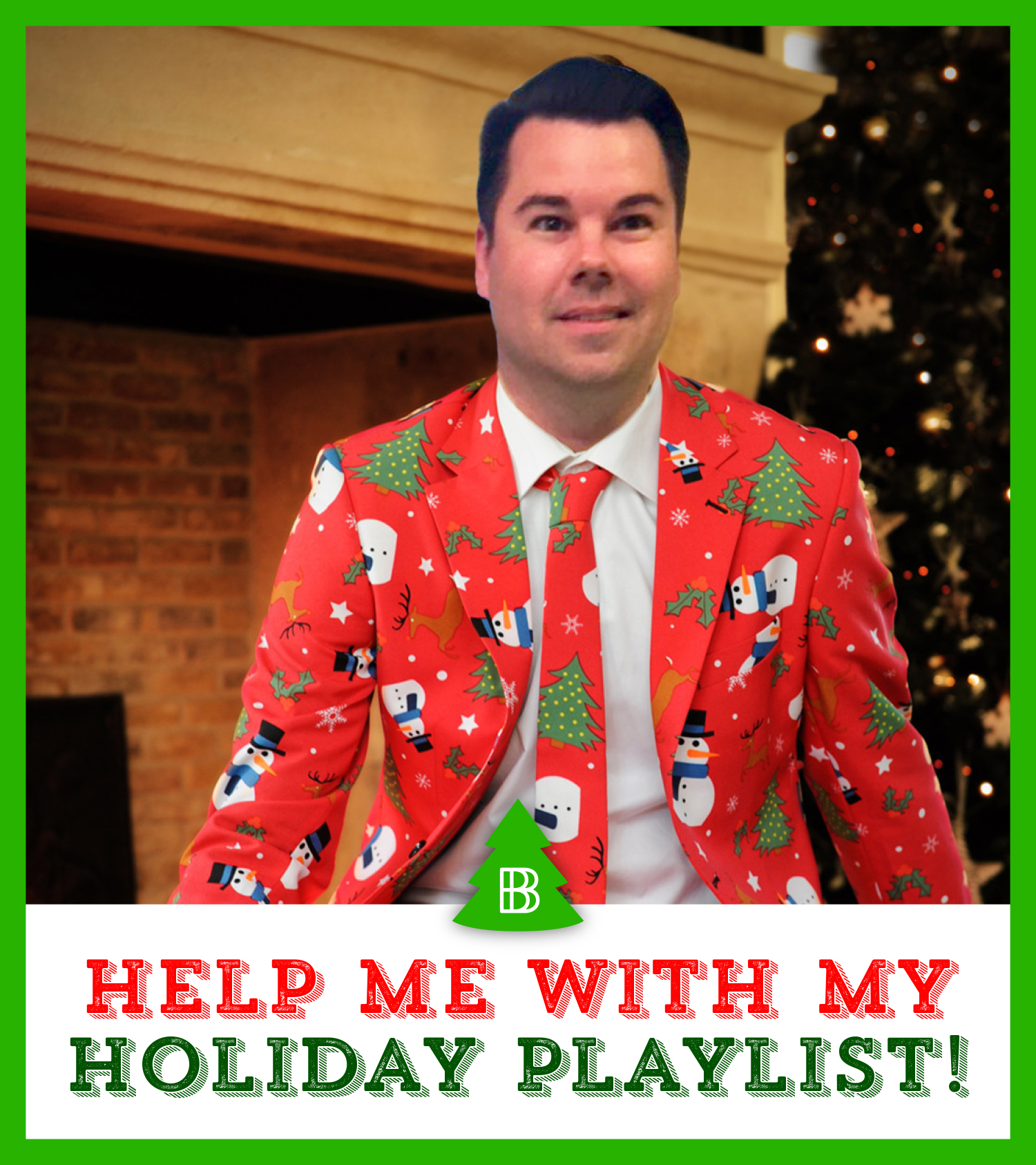 Here it is! The Fall Back Into Summer Mix 2016 is officially released. I've been working on this for about 2 weeks and finally had a chance to put the finishing touches on it.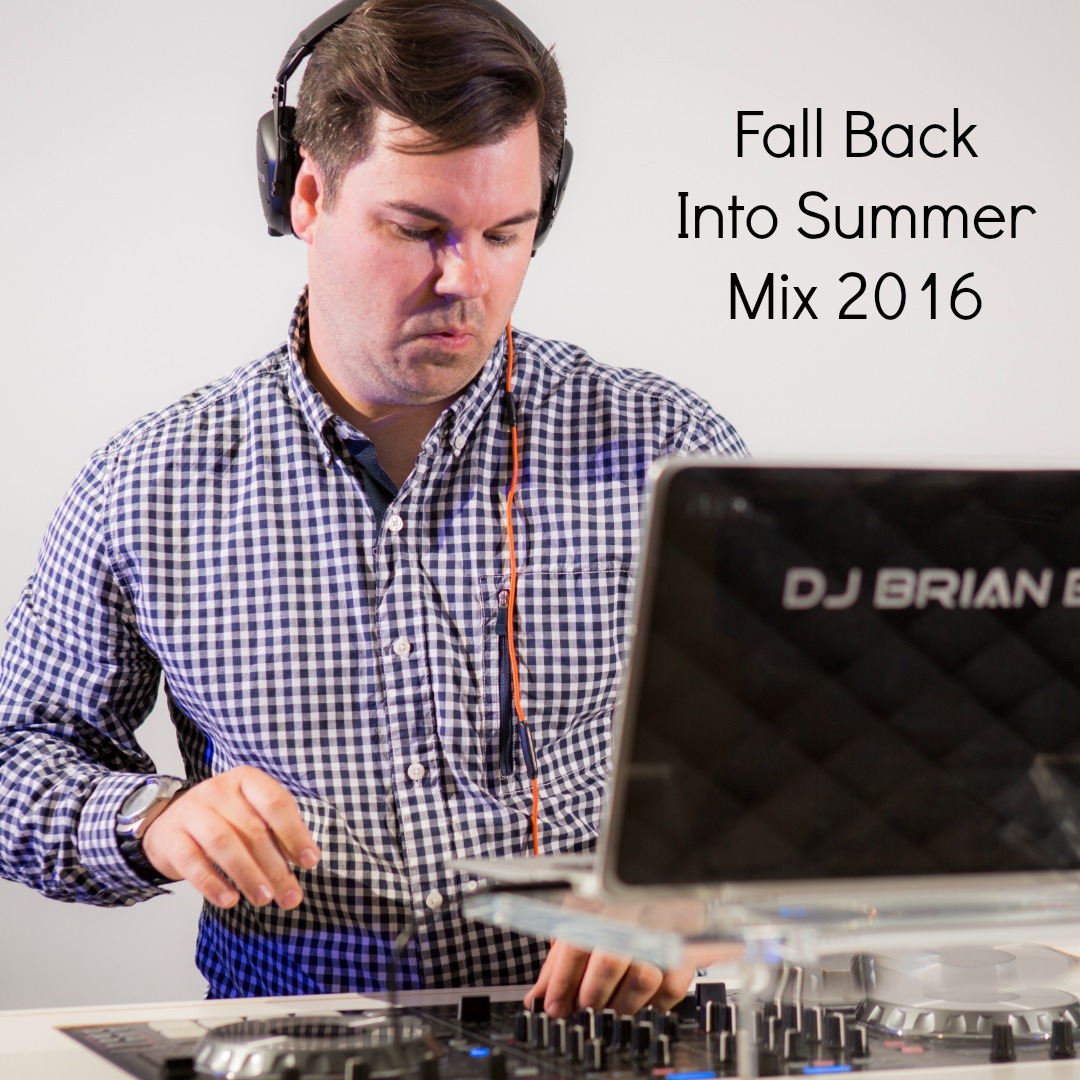 The Summer produced some fantastic tracks so I thought it would be good to start there and make our way through to some of the latest Fall hits. I've put together 40 mainstream pop and dance tracks in a 90 minute mix. Included in the mix are some of my custom mashups and edits along with a few throwback party classics. You can use this for anything – workouts, pre-game, house parties, commutes, or background "work" music. Let me know what you think!
After a whirlwind of an October, it'll be nice to have a little bit of a breather in November. With that here's my November 2016 Schedule.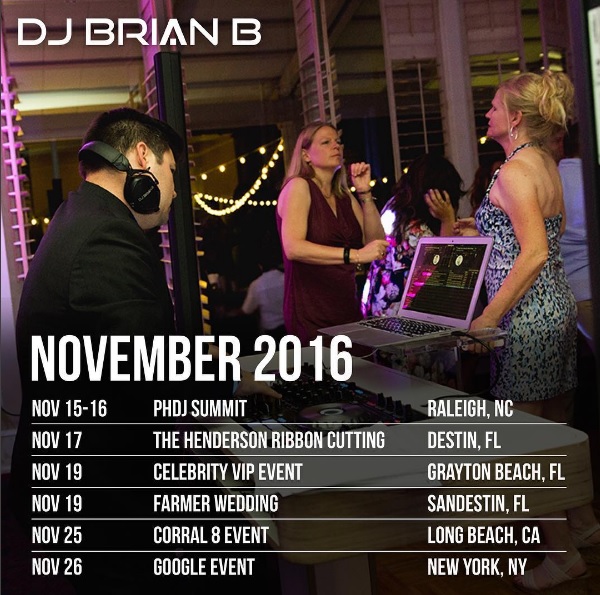 I'll be heading to Raleigh for 2.0 of the PHDJ Summit. This is with some of the finest DJs in the country and we'll be sharing some things to help each other out. I love getting a chance to do this. From there, I'll be headed to Destin, FL to entertain at The Henderson Beach Resort's ribbon cutting. Staying in the panhandle, I'll be the headliner for the Farmer wedding in Sandestin. Once it ends, I'm off to a celebrity VIP event late night. Obviously, I have to keep this under wraps until it's over. The annual Corral 8 holiday event in SoCal kicks off my holiday party season. This non-profit does a ton for kids and I'm always grateful to be asked back year after year. Then I jet back to NYC for a Google Event.
In between all of that, I plan on working on a mix to be released later in the month. It's been a minute since I put something out there so I'm due! Hope to see you at a party soon.
Subscribe To Newsletter
Categories