Home
/ Archive by category "Gear"
Category Archives:
Gear
It was August of 2017 when I met the founder of Vibo, Michael, who had come to the US from Israel with a plan to launch the newest innovation in the DJ industry. When he gave me a demo of this product, I instantly knew it had potential. Over the last few months, I've been working with him and his team in developing it and the product is launching OFFICIALLY at the Mobile Beat Show next week in Las Vegas, NV. I've officially put my name behind the product because I know it will not only help Djs but clients as well. Check out the teaser video here.
Want to see this in depth? I'll be giving a 45 minute live demonstration at Mobile Beat on Monday, March 12th at 12:45PM in one of the demo rooms. Vibo will also be on the tradeshow floor all week. Trust me, get this product NOW and not only be ahead of the rest of your competition but take your client care to another level. Your brides and grooms will love you for it.
For all my DJs, here's a quick snapchat video I put together of Serato 1.8 DJ Tips & Tricks. They added 2 new features in this release with Mix in key and Pitch N' Time.  Both of these are fantastic features.  Whether you are a novice DJ or have been mixing for a while, these two tips will take your live DJ'ing to a new level. I'm heading to a Serato workshop tonight so hopefully, I'll pick up a few more things I can share with you all soon.
Doing what we do to make #weddings come to life inside at the reception. Programming lights, setting up TVs, Trussing, and audio. It'll all be looking good by game time. #njweddings #forgeinn #djlife
Then and now … the art of the "dig".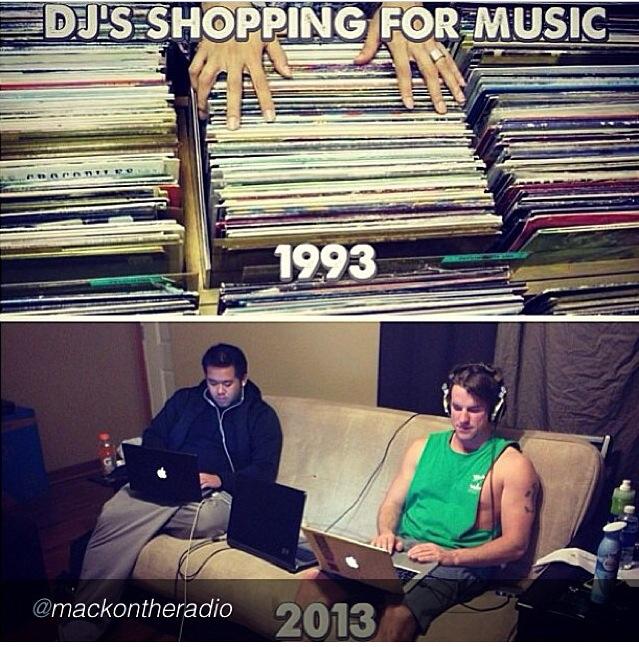 Subscribe To Newsletter
Categories