Home
/ Archive by category "Speaking Engagements"
Category Archives:
Speaking Engagements
In an effort to give back to the DJ Community, I'm hosting monthly webinar style series with various successful colleagues in the DJ industry for the Disc Jockey News. This month the series is Hiring and Retaining DJ Staff. My co-host for this January series is none other than Chris Romero from Cutmaster Music out of Albuquerque, New Mexico. We'll be covering the following topics:
episode 1: When is the right time to hire
episode 2: Where to find candidates
episode 3: What to look for in staff members
episode 4: How to set-up the interview
episode 5: Interview questions to ask
episode 6: First Interview – things to look for and Second interviews – what do these look like
episode 7: training overview
episode 8: Employee manual and company training materials
episode 9: Retaining staff
episode 10: Incentives for staff advancement
episode 11: Evaluating staff
episode 12: How to remove a staff member
We just dropped the first 4 episodes today. We'll have 4 more next week and then conclude the series with the final 4 at the end of the month. You can view the entire playlist here.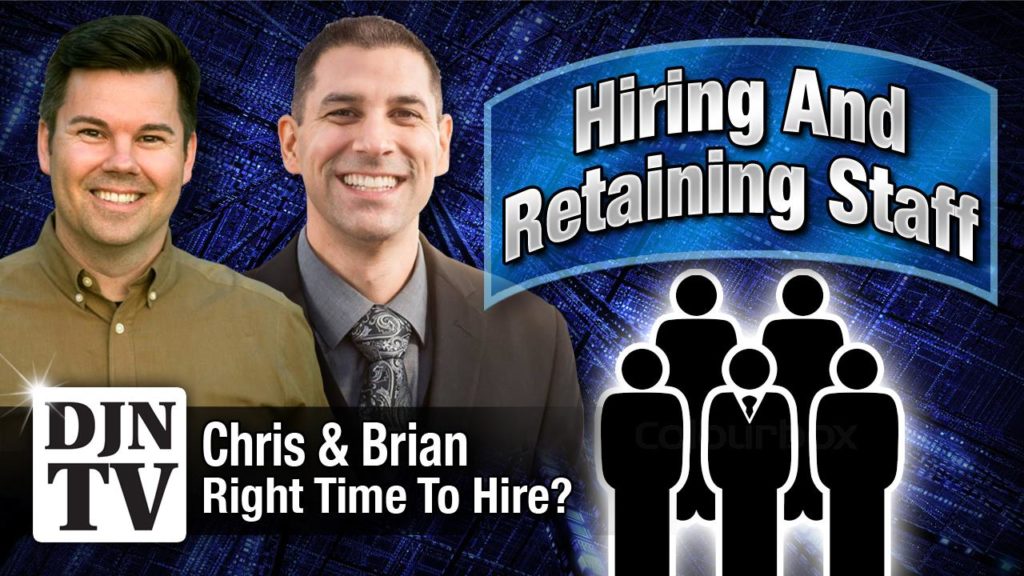 Late last year I received a call from Mitch Taylor who heads up the education content at Midwest DJs Live. He asked if I would be interested in speaking at DJ'ing at Midwest DJs Live 10 being held in Milwaukee, WI on April 30 – May 1. I hadn't actually ever been to the show personally due to scheduling conflicts but it was on my to do list. I, of course, said absolutely! This is one of those intimate regional shows but I gotta tell you, the value attendees are going to be getting is off the charts. Have you seen the lineup of incredible speakers? I was honored to be asked to open the show…day 2, that is. You probably won't get the inside joke on this unless you see Mike Walter's video on his Facebook page. Add to it that myself and Maria Matarelli will be spinning at the opening night party. Don't miss this. Tickets are still available. Get yours now.
Subscribe To Newsletter
Categories