Home
/ Articles posted by DJBrianB (Page 19)
Author Archives: DJBrianB
Cool event tonight…got to hang out with @emeril and eat some of his grub! Ain't nothing wrong with that!#chichimiguelthrowdown #djlife #bboyproductionsinc#destin #emeraldcoast
Here's my Friday 5 this week. A lot of good tracks!
*Memory – Asher Monroe, Chris Brown
*I'm a Freak (Dave Aude Main Vocal Edit) – Enrique Iglesias, Pitbull
*Dare You (Cash Cash Remix) – Hardwell, Matthew Koma
*Enjoy The Ride (Armin Van Buuren Remix) – Krewella
*Into the Blue (Patrick Hagenaar Colour Code Remix) – Kylie Minogue
Running a 10K this weekend in #crestview to support#crestviewpregnancycenter. My company @bboyproductionsinc is donating entertainment as well with @djirving_g spinning. #djlife #goodcause
This week I'm all over the map musicially with my Friday 5! I've got dance, hip hop, R&B and even some alternative represented!
*Siren [Armin Van Buuren Remix] – Kat Krazy, Elkka
*Show Off – SoMo
*Doses & Mimosas – Cherub
*Fancy – Iggy Arzalea, Charli XCX
*I Got U – Duke Dumont feat. Jax Jones
Never hurts to promote it a little early…back in Destin, FL next week. I'll be live in the mix on Thursday, April 3rd for#ladiesnight at McGuire's Irish Pub of Destin with Black Eyed Blonde. Come join me. 10PM-2AM. No cover! Hope to see you there.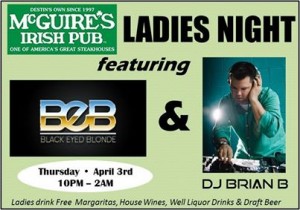 There have been times when I've felt like this. #djproblems#djlife #sorrynotsorry #justdance #igotthis#iamnotpackingheat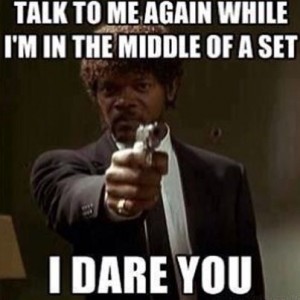 Here's this week's Friday 5! Have a great weekend everyone!!
*Summer – Calvin Harris
*Human (EDX Festival Radio Edit) – Christina Perri
*Vato – DJ Mustard, Jeezy, Que, YG
*Am I Wrong – Nico & Vinz
*Jealous (I Ain't With It) – Chromeo
In Raleigh, NC today. #raleigh #carolina #phdj #djlife
Last Friday 5 of February!! Follow my DJ Brian B-Friday 5 playlist on #Spotify!
Catch – Will Sparks
#SELFIE – The Chainsmokers
If I Fall – Cole Plante, Myon & Shane 54, Ruby O'Dell
Five Hours – Deorro
Ruby – Deniz Koyu
Today's Friday 5 "can't miss" tracks! Enjoy!
*Rather Be [All About She Remix] – Clean Bandit feat. Jess Glynne
*Cool Kids – Echosmith
*U – Gareth Emery, Bo Bruce
*Only For You [Maor Levi Remix] – Matt Zo, Rachel K Collier
*Revolution – Markus Schulz, Venom One, Chris Madin
Subscribe To Newsletter
Categories