Home
/ Archive by category "Event Vendors"
Category Archives:
Event Vendors
March 2020 starts with my first international trip of the year – Dubai for the Engage Summits where I'm the resident DJ for the main sessions. I'll also be headlining the Welcome Party literally in front of the Burj Khalifa. I've never been to Dubai so looking forward to this experience. From there, I'm headed straight to Florida for a wedding with John Gandy Events and then I'll be headlining the Shoreline 15 year Anniversary Party. I return to SXSW for the fourth year in a row. Then it's off to SoCal for the DK Housewarming weekend in Palm Springs. The Birthday Party Project March theme is "Art". The Spotify playlist is live. Then I close out the month with a wedding in Atlanta, GA. Let's get this thing started!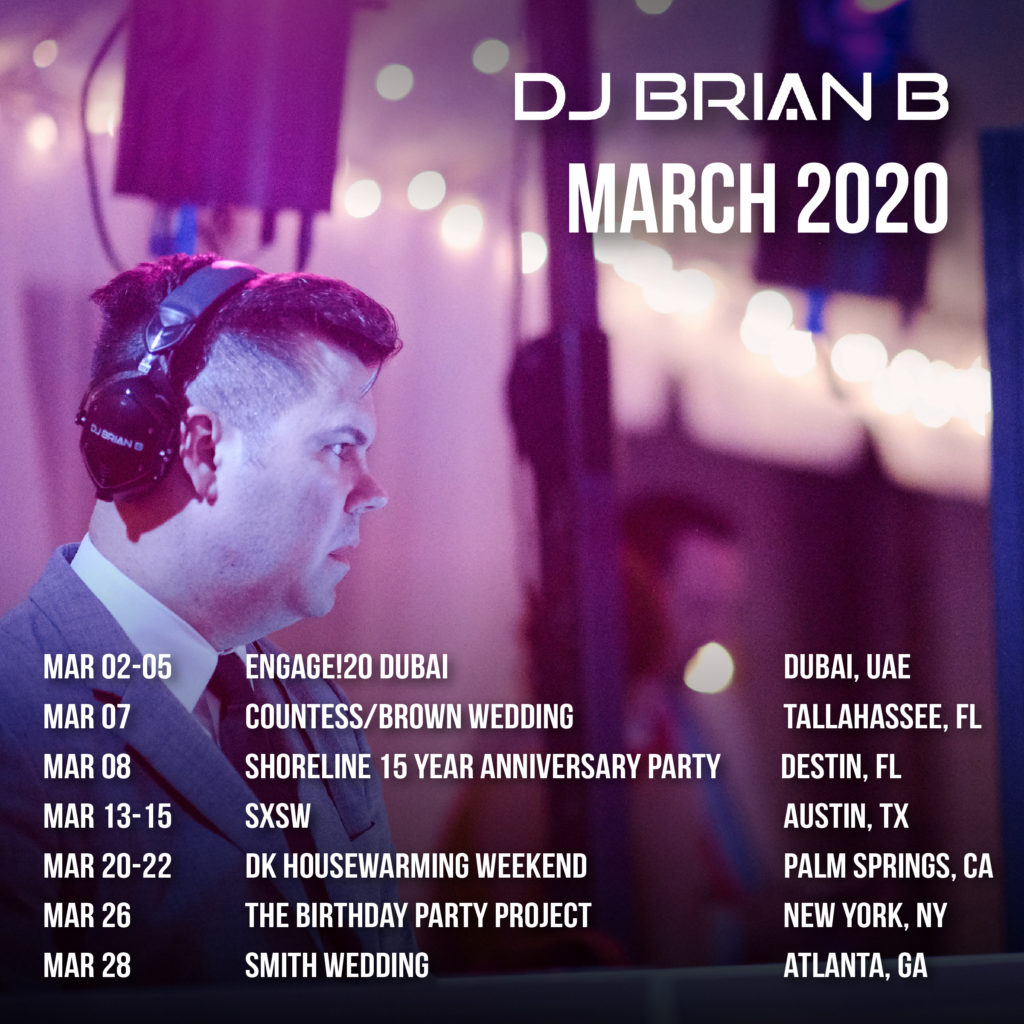 Last night I attended the Wish Upon A Wedding New York Gala held at the Four Seasons Hotel New York Downtown. The silent auction raised a ton of money for the charity, which provides weddings and vow renewals for couples facing terminal illness and serious life altering circumstances, regardless of sexual orientation. It's rare when my wife is able to attend events of mine – so glad when it happens.
This image is First Dance Perfection. Rosemary Beach Weddings are some of my favorites. This was from a wedding I did this past Spring on the Western Lawn. Destination weddings – there is just something about them that makes them feel so special and different from your local wedding.
This was an intimate wedding and the bride/groom were so captivating. I always encourage my clients to invest in our production style lighting. It really makes the pictures pop not to mention the dance floor experience so much better once we get into the party. Fantastic capture by Lauren Kinsey. Looking forward to getting back out there in the Fall.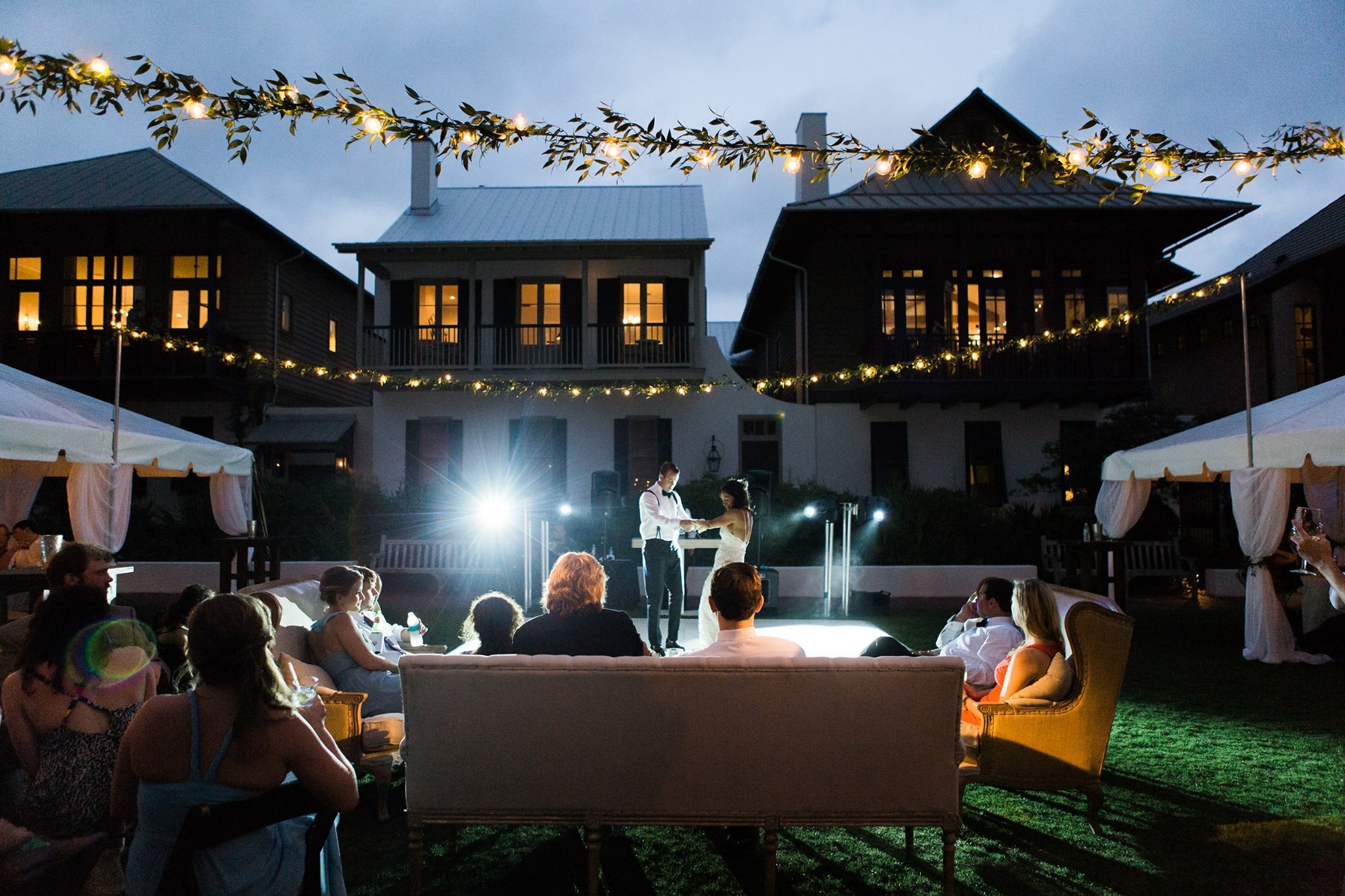 sdfd
Today I got an opportunity to meet up with Lisa Blinn from L Marie Events. She has an unbelievable zest for life. You feel it the minute you meet her. I met her a few years ago at an ABC State Conference where I was on a panel. She was one of the major players in putting it together and her attention to detail and passion for putting on a quality event was on full display.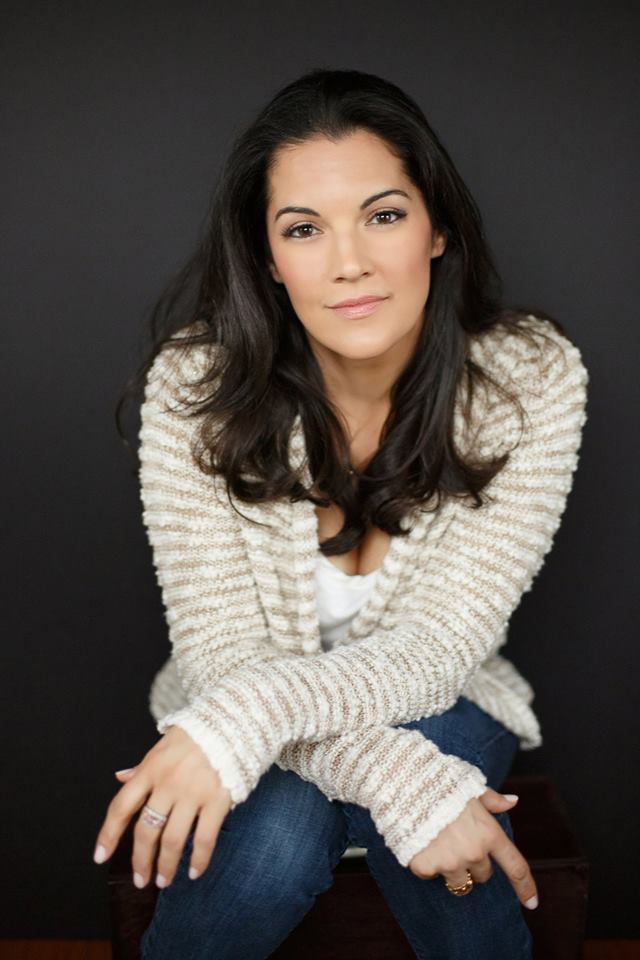 I made the hour or so trek from Manhattan on the LIRR to her offices located in Locust Valley. What an awesome town and a great centralized location for her to make it out to her client's events that are primarily happening in the Hamptons and North Fork. She shares the space with John Goolsby of Godfather Films.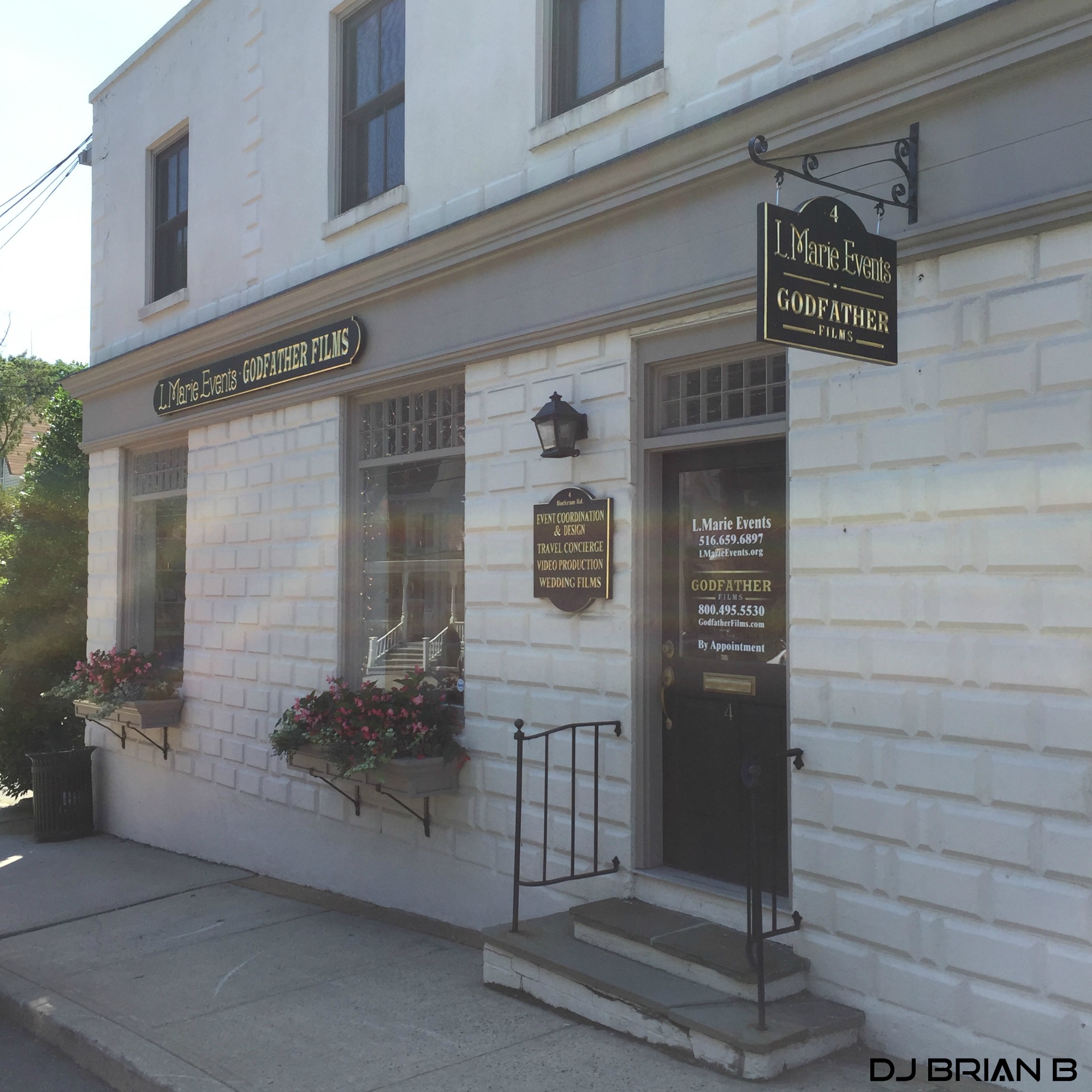 Lisa has been planning weddings and events for 9 years. She is just as passionate today as she was the day she started. One of the things that I took away from our meeting is that she desires to see the vendors she works with as one big team that has a goal to make a client's day memorable. I love to see that kind of attitude from a planner. They truly drive the event and that selfless thought process is infectious and makes working an event easy.
If you're looking for a wedding planner in the Long Island area, be sure to check out L Marie Events. Her boutique service is truly one-of-a-kind. Thanks Lisa for brightening my day! See you soon.
Subscribe To Newsletter
Categories