Home
/ Archive by category "Tracks"
Category Archives:
Tracks
This past weekend I was able to be a part of the Birthday Party Project Turns 7 event held at the Bomb Factory in Dallas, Texas. To help with the festivities, I put together a pre-party mix. Knowing a lot of the party-goers are a part of the event industry, this couldn't be just a playlist. It needed to be fresh and have a DJ Brian B spin to it. A lot of the latest tracks trending on the charts with a large focus on Ariana Grande who has been killing it lately. Click on to the samples page of this site to snag a listen and if you're feeling it, please leave a comment AND favorite the mix. Thanks in advance!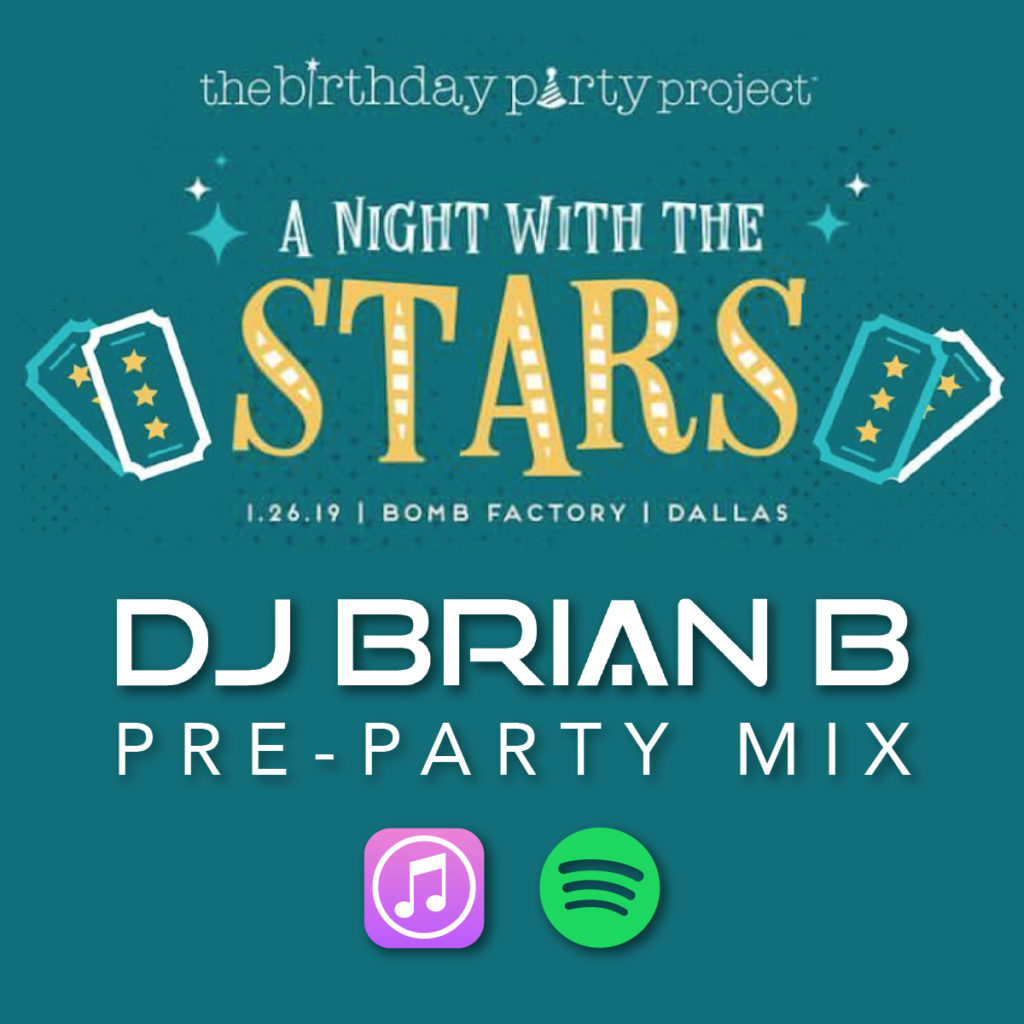 At the end of 2018, I had an incredible opportunity to partner with Le Sereno Hotel in St Barths and play during Festive for some VIP events (both public and private). Over the course of the next few weeks, I'm going to release a few volumes of my "St Barths Festive Mix". These are actual mixes done at the resort. I had full creative license over the feel and vibe of the musical content played so I made a point to mix it up daily so it wouldn't get stale. Keeping people wondering what to expect every day was a highlight for me – I even surprised myself because so many factors would affect the mix – guest count, time of day, the weather, etc. In Volume 1, it's more of a lounge/house vibe with a few signature Brian B twists. Be sure to give this a listen. You can visit the samples page of this website to hear it. Be sure to leave a comment and give it a heart. Also, feel free to share with others. The goal with releasing so many mixes this year is to show the diversity of events I'm DJ'ing. It's rare to find a DJ with such a wide musical range. Hope you enjoy!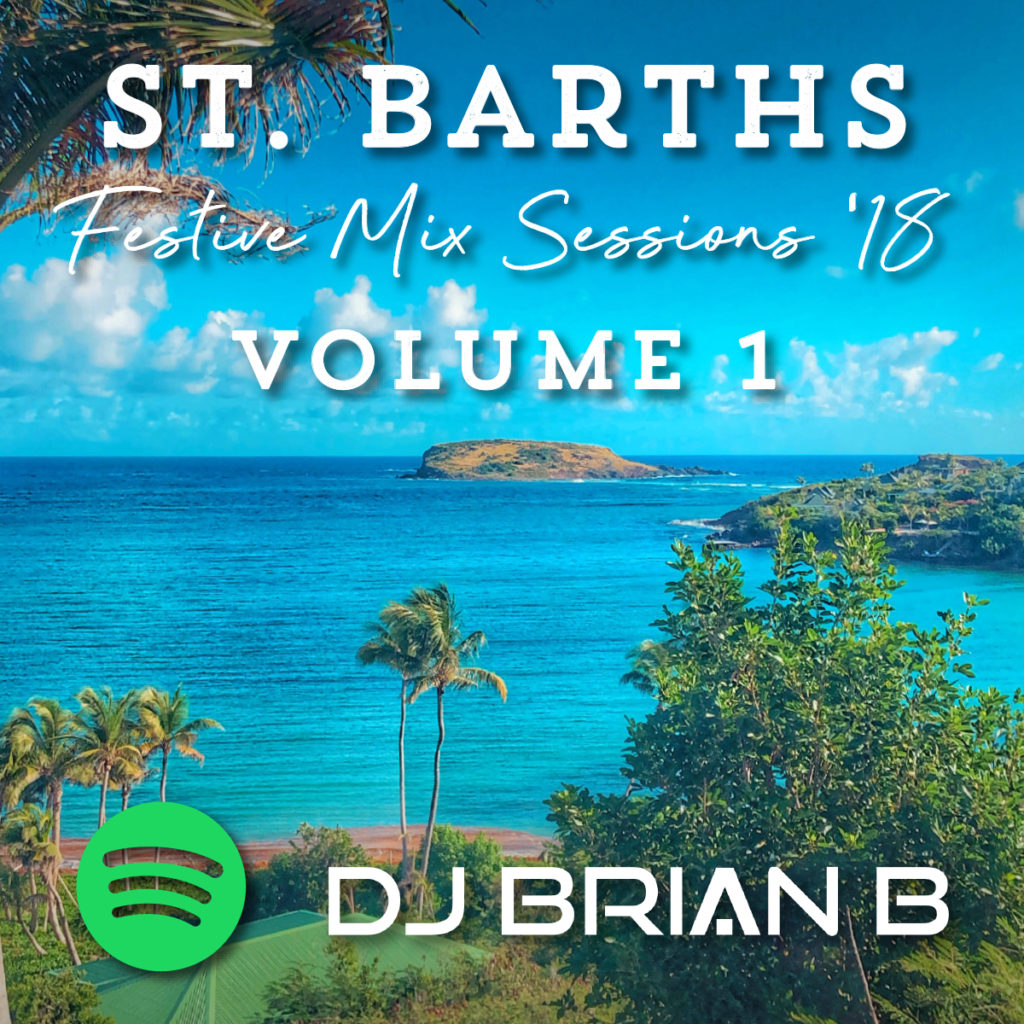 Looking for a fresh update to your music library? I got you. Just made my Winter 2019 Spotify Playlist public. This is updated just about every week so be sure to subscribe to and check back often. So far I've got one of my favorite artists I'm digging right now "Tom Misch" kicking off the playlist and then some signature Chromeo as well as an artist you will soon love – Funk LeBlanc. Some cool 80s covers are in the mix here as well a band that was my favorite find of 2018 – Outlya. I'm going to go listen right now! You should too.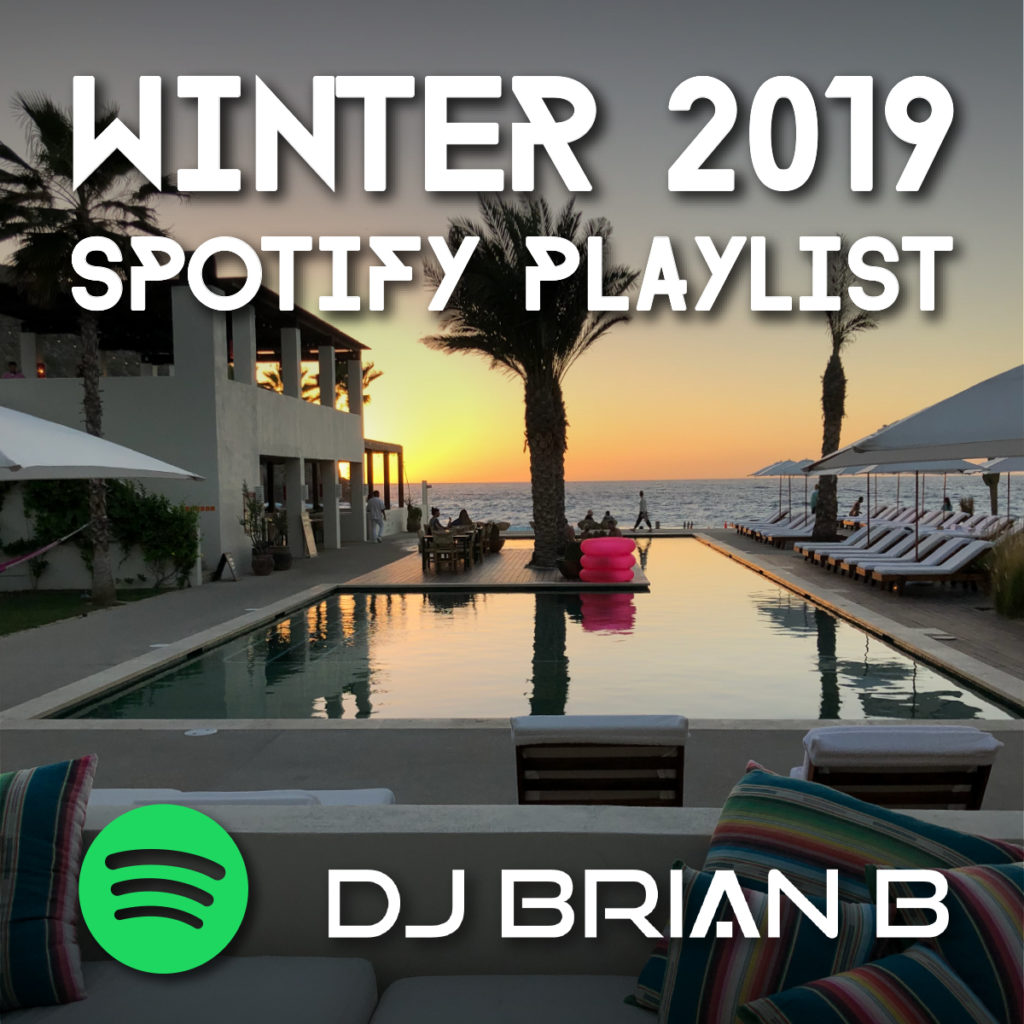 Every month I curate a playlist for The Birthday Party Project. April's upcoming theme: Superheroes. Without further ado, here's my Superheroes Kids Birthday Playlist Theme. Believe it or not this turned out to be much harder than I thought it would be. A lot of theme songs are "scores" and not exactly party-esque when we're doing an upbeat 1 hour party. There were a few I was able to find that worked (Battle Without Honor or Humility, Theme From Superman, Justice League Main Title, Guardians Of The Galaxy, Pray For Me from Black Panther) but I started playing off the word "heroes" to fill in the rest. Unfortunately, not a ton of current tracks with that type of theme. I went with "Heroes" by Alesso and Tove Lo and "Save The World" by Swedish House Mafia for some current selections. Even "The Man" lyrically seems to fit. That sprinkling of tracks gave the playlist enough of a superheroes bent. To fill in the rest, I added some current hits Like "God's Plan", "Thunder", "Havana", "Magenta Riddim" as well as some line dance material with "Watch Me Whip" and "Rolex". Let me know what you think.
Last year I met Brooke Boyd, a destination photographer, who runs Brooke Boyd Photo + Film. We were working a destination wedding in Alys Beach, FL. As the event concluded, she mentioned she was getting married in Mexico at the Blue Diamond Luxury Boutique Hotel and wanted to see if I was available for her wedding. Unfortunately, I was already booked. She ended up booking a local band but wanted to incorporate me somehow. I offered to make a few band break DJ Mix compilations for them to use throughout the wedding instead of them having to use a Spotify playlist. Since she shoots weddings for a living, she's seen and heart it all. She didn't want any cliche wedding songs – even the cool ones (Bruno Mars, MT, etc.). She loves 90s and classic rock and it was important to her that it was all upbeat. I also needed to make sure to NOT duplicate any tracks the band might play. Mission accomplished. Here's the first of 3 15 minute band break mixes below. Interested in something like this for your wedding? Contact me.
Need some new music to start off the new year? I got you covered. The official DJ Brian B Winter Spotify Playlist 2018 is live. Listen to it here. As usual, this is is a bunch of tracks that I've been digging in the last month or so. I add to it regularly, so really, do yourself a favor and subscribe to my channel. I've some really good groove tracks that you won't want to miss. Let me know what you think.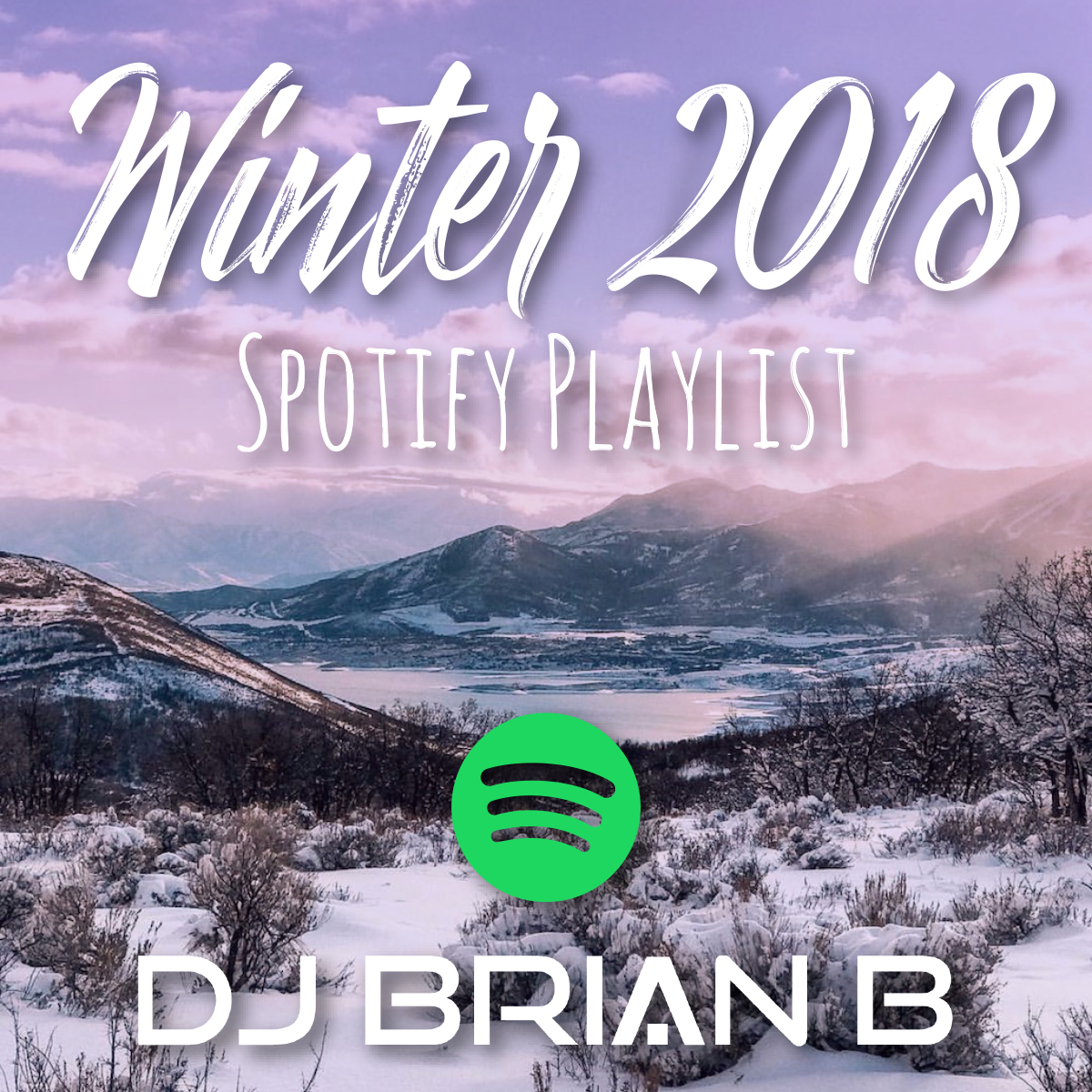 During Italy Engage! 17, the music heard as attendees walked in to the main sessions, between speakers and in route to the breaks was intentionally curated and mixed live in the room by yours truly.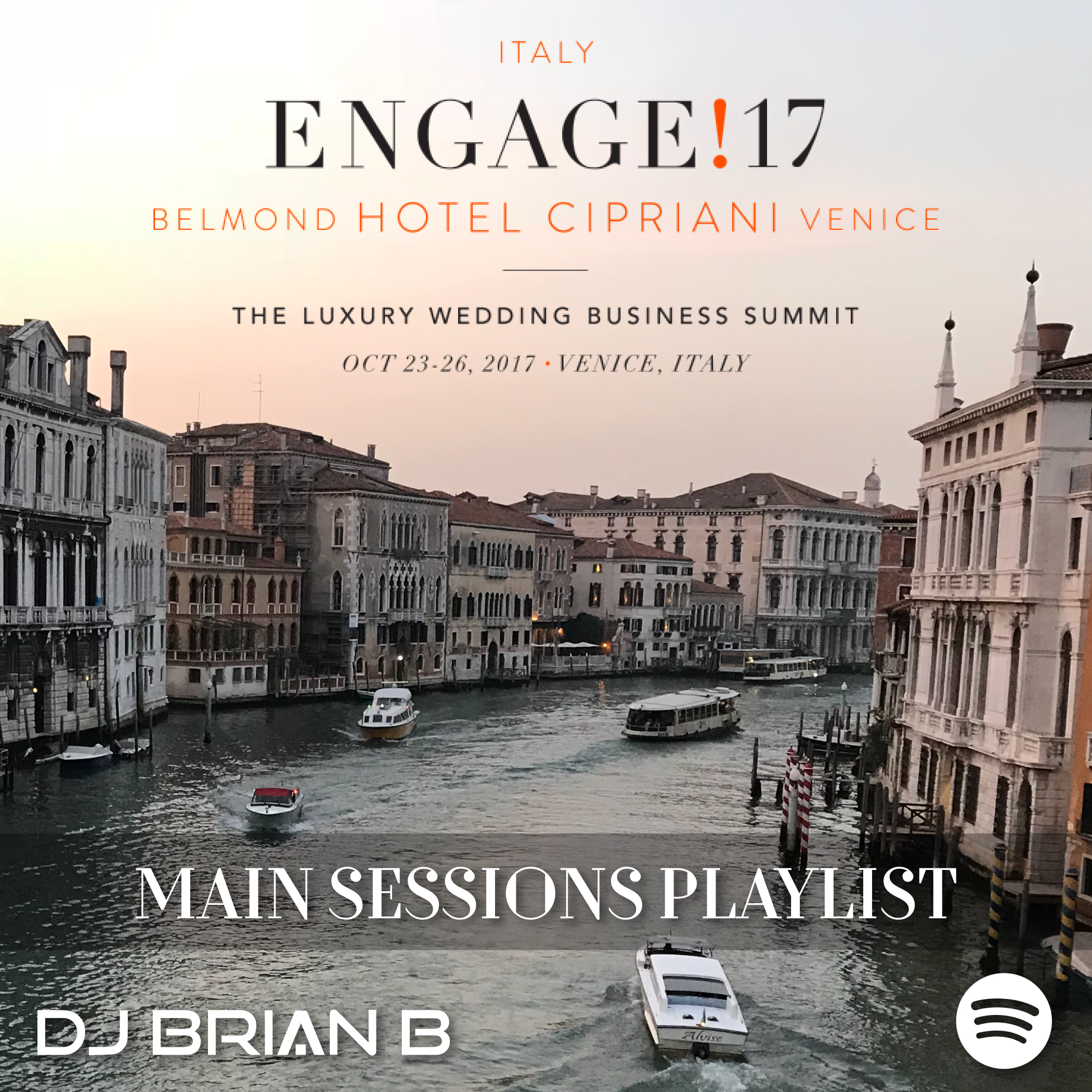 I took the location, the season/time of year and the speaker's presentation topics all into consideration as I came up with the summit's soundtrack. I've posted it all on Spotify for your listening pleasure. Click here to be transported to Venice, Italy. Enjoy!
It's that time of year. I'm working on my official DJ Brian B holiday playlist on my Spotify and want your input. What are your favorite holiday tracks of the season? They can be old or new. Comment below or send me a note on my social networks. I'll check them out and if I like them, they just may make the cut into my annual holiday playlist.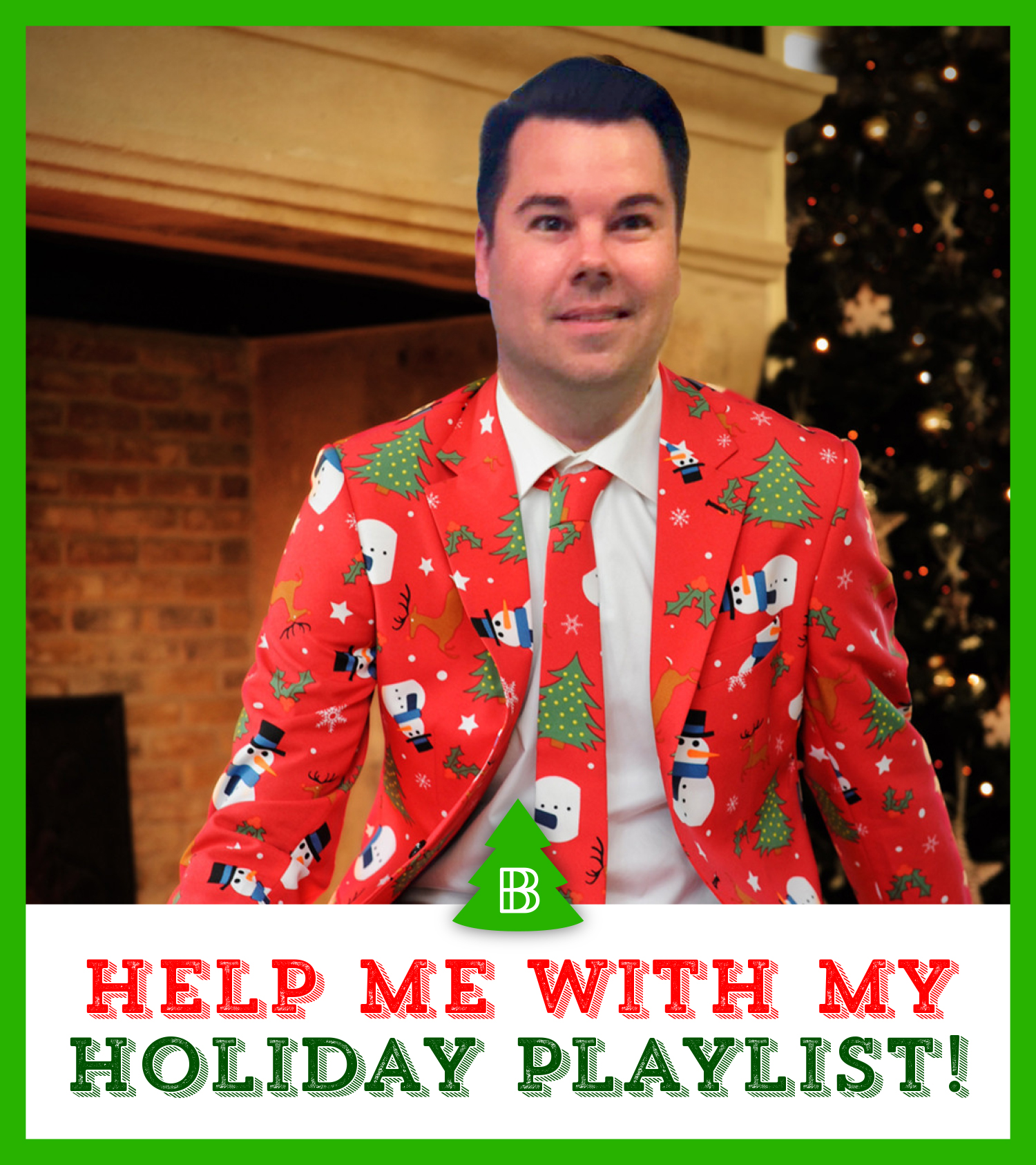 Here it is! The Fall Back Into Summer Mix 2016 is officially released. I've been working on this for about 2 weeks and finally had a chance to put the finishing touches on it.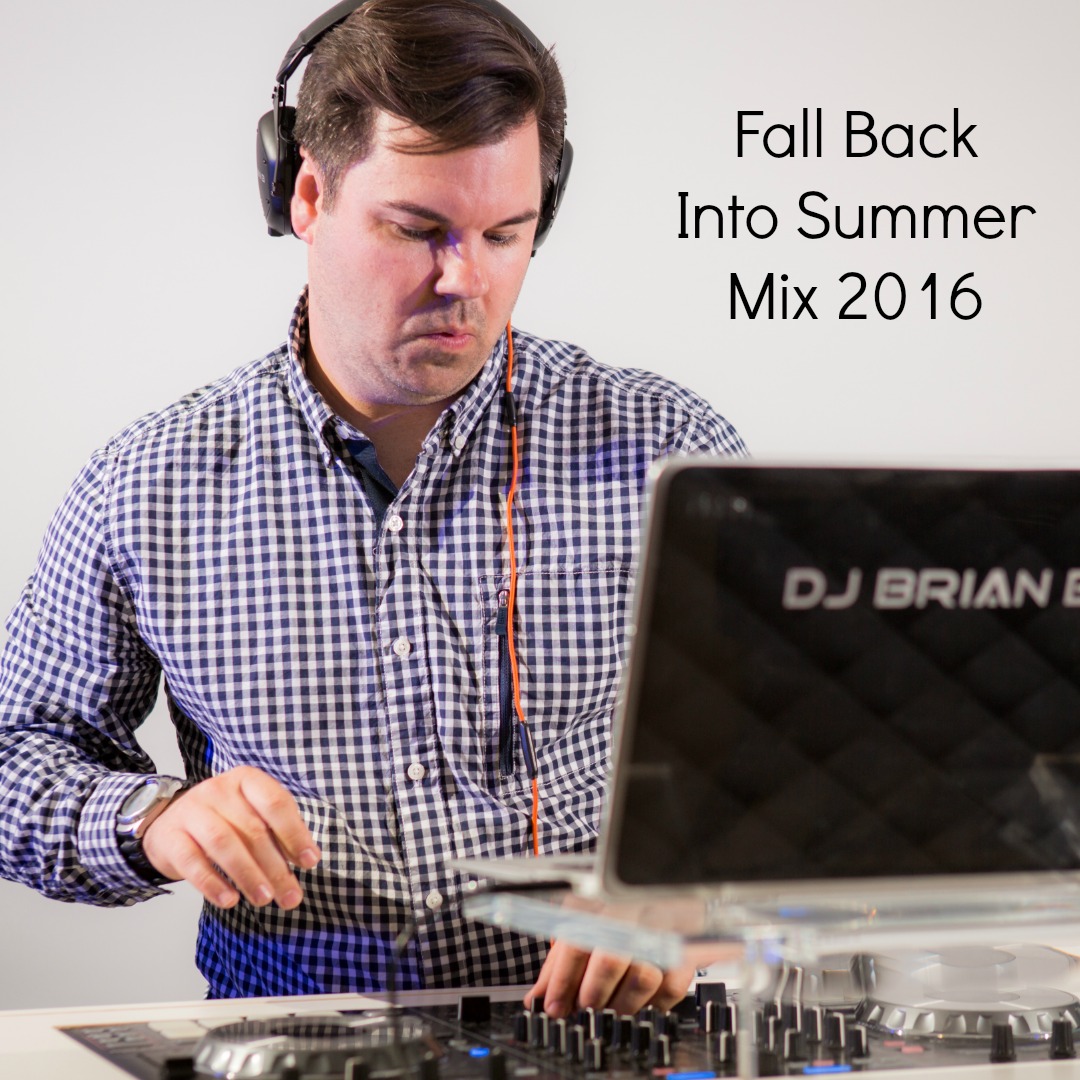 The Summer produced some fantastic tracks so I thought it would be good to start there and make our way through to some of the latest Fall hits. I've put together 40 mainstream pop and dance tracks in a 90 minute mix. Included in the mix are some of my custom mashups and edits along with a few throwback party classics. You can use this for anything – workouts, pre-game, house parties, commutes, or background "work" music. Let me know what you think!
This week I'm giving you my top three Turkish wedding dance songs.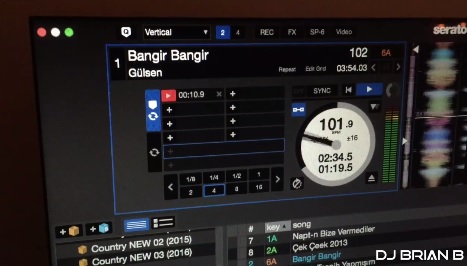 This came about because I recently did a destination NYC wedding where half the crowd was from Turkey and the other half was from the US. I didn't get any song ideas from the clients but they really wanted me to incorporate some music from Turkey within the reception. In some ways, I actually enjoy having that type of blank slate. I did a ton of research and believe it or not, I hit it out the park. Part of it is just based on feel and what my gut was telling me would be a good track or not (as I had no idea what the lyrics were). The other part comes from my vast connections within the DJ industry. I'm proud to say I'm a part of an industry that supports one another. At the end of the day, it's about making sure the client experience is amazing. So check out my picks for Turkish music that will pack your wedding dance floor.
I love ethnic weddings. If you are a having a destination wedding and want a wedding DJ who enjoys bridging cultures through music, I'd love to talk with you about your vision. Not only do I have a good feel for ethnic traditions and ethnic music, but I'm an internationally traveling DJ who specializes in luxury weddings. So no location is too far for me to help throw the type of party everyone is talking about!
Want to keep up with what I'm thinking are hot tracks? Check out my other "Music Monday" videos here. Have a great week everyone!
Subscribe To Newsletter
Categories