NYC DJ, Brian B, is Your Best Choice For Luxury Destination Weddings, Private, and Corporate Events
The hardest working man in the DJ industry, DJ Brian B prides himself as being the most experienced and fresh DJ in the luxury entertainment destination market…an industry veteran who maintains a youthful and fresh approach to the lifetime musical soundtracks.
With regional office locations in California, Arizona, Florida, and of course, New York City, you can be rest assured that DJ Brian B will bring you the very best in personalized, high quality service that will result in a dynamic and party-filled live DJ event experience, regardless of where that event is taking place. Memories are only as good as you dance to them.
Latest News
Well, I got through my March 8th event before our world turned upside down. The rest of the events for March, April and most of May have now been postponed. This is an unprecedented time and we all have two choices – mope around feeling depressed or do something about it! I'm a glass half full type guy so I chose the latter. I don't do a ton of public events these days but April you get a chance to see and dance with me all month long….from the comfort of you own home. I'm LIVE-STREAMING! To keep it interesting, I'm flipping the format regularly. Go to my schedule page and there will be clickable links for the different set dates/times/locations OR….just follow me on IG or The BOOK and change your notifications to get pinged when I go live. We'll get through this people. Music is a powerful thing. Stay safe, keep the faith and I'll see you online.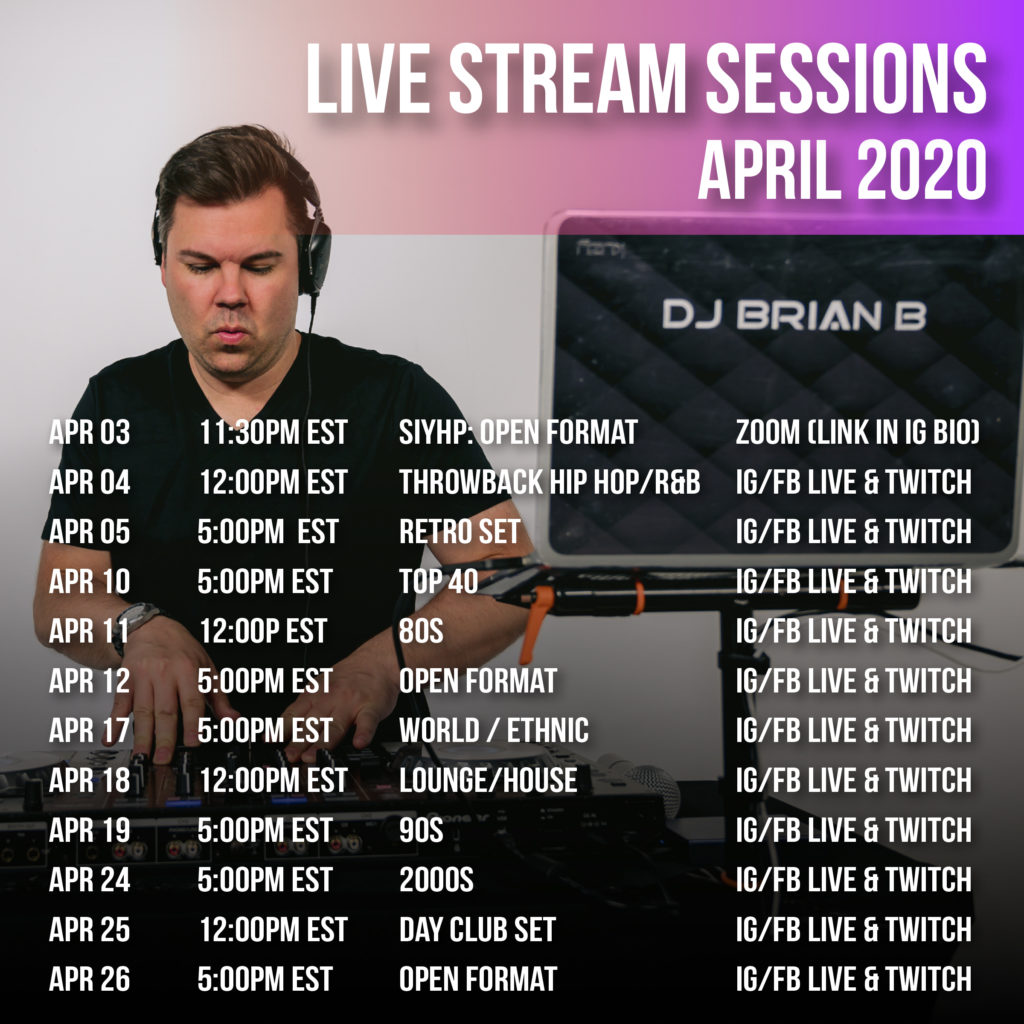 March 2020 starts with my first international trip of the year – Dubai for the Engage Summits where I'm the resident DJ for the main sessions. I'll also be headlining the Welcome Party literally in front of the Burj Khalifa. I've never been to Dubai so looking forward to this experience. From there, I'm headed straight to Florida for a wedding with John Gandy Events and then I'll be headlining the Shoreline 15 year Anniversary Party. I return to SXSW for the fourth year in a row. Then it's off to SoCal for the DK Housewarming weekend in Palm Springs. The Birthday Party Project March theme is "Art". The Spotify playlist is live. Then I close out the month with a wedding in Atlanta, GA. Let's get this thing started!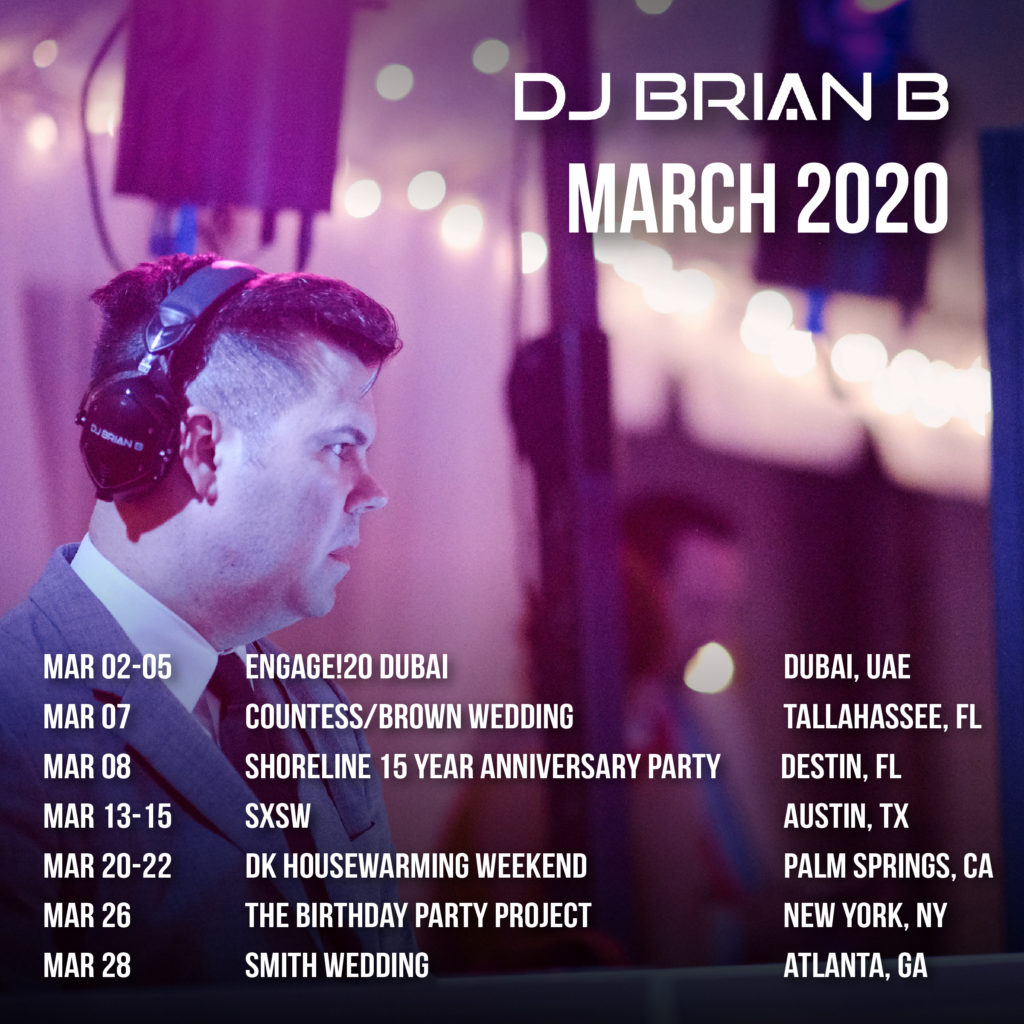 Somewhat mild winter weather so far in 2020. Let's hope it continues. I kick February 2020 off by DJ'ing a party in association with The Knot and Brittany Snow in NYC. Then it's the annual Valentine's Love Party with Marcia Selden Catering. From there, I head down to Longboat Key, Florida for my first wedding of 2020. I head back to Bloomingdale's on 59th Street for their annual wedding event. It's a Latin themed flair and open to the public. Come join me there – it's always a good time. My monthly Birthday Party Project Spotify playlist is live and ready to go – the theme this month is Emoji. I close out the month with a speaking engagement in Philadelphia with The Bridal Masterclass. Quite the mix of events this month – just the way I like it.