Home
/ Archive by category "News"
Category Archives:
News
In an effort to give back to the DJ Community, I'm hosting monthly webinar style series with various successful colleagues in the DJ industry for the Disc Jockey News. This month the series is Hiring and Retaining DJ Staff. My co-host for this January series is none other than Chris Romero from Cutmaster Music out of Albuquerque, New Mexico. We'll be covering the following topics:
episode 1: When is the right time to hire
episode 2: Where to find candidates
episode 3: What to look for in staff members
episode 4: How to set-up the interview
episode 5: Interview questions to ask
episode 6: First Interview – things to look for and Second interviews – what do these look like
episode 7: training overview
episode 8: Employee manual and company training materials
episode 9: Retaining staff
episode 10: Incentives for staff advancement
episode 11: Evaluating staff
episode 12: How to remove a staff member
We just dropped the first 4 episodes today. We'll have 4 more next week and then conclude the series with the final 4 at the end of the month. You can view the entire playlist here.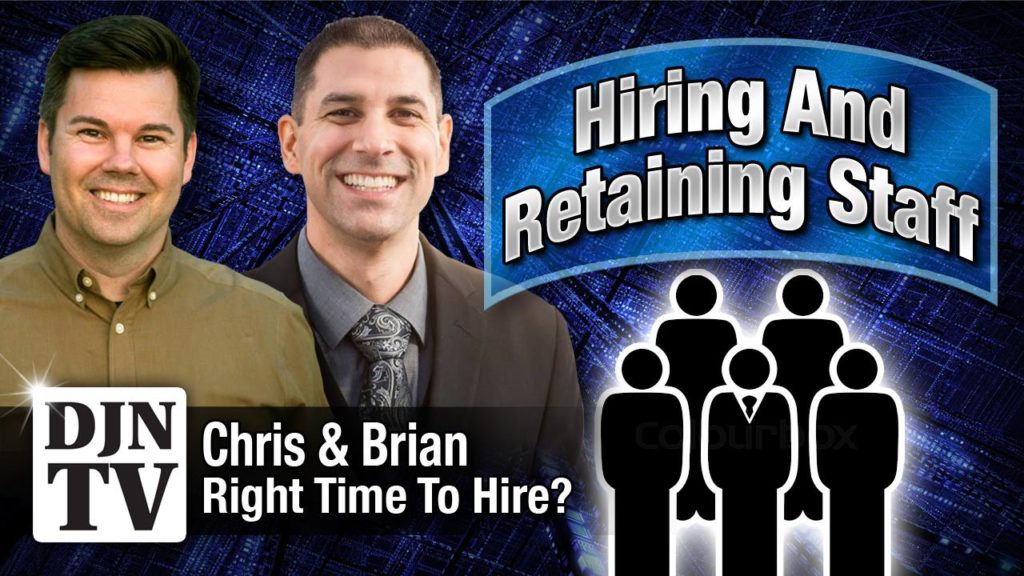 Guys, it is here – The Travel DJ Blend Podcast is officially live! I've been wanting to do this for no joke 2 or 3 years!!! Seriously, can't believe I finally am doing this. That old nemesis of mine – "fear of perception" had a stranglehold on me but 2019 is the year I bust through that. The "blend" is a what I do when I DJ. That is, mixing songs together. I hope to do this on this podcast – not only with the type of episodes but the content as well. I'll have mixes here (hoping to post 52 of them – once a week) as well as interviews, my takes on life and business, travel tips, etc. The audience this is intended for is pretty broad as well – obviously DJs will be get a lot of it, industry colleagues, clients, family and friends. It is available in 2 places – iTunes and Spotify. My goal here is to show transparency and realness but also help others and give you a 20 minute weekly dose of inspiration. If you walk away with those things, this will have all been worth it. Be sure to give it a listen to see if it's your cup of tea. If it is, give me a rating and a comment. Enjoy!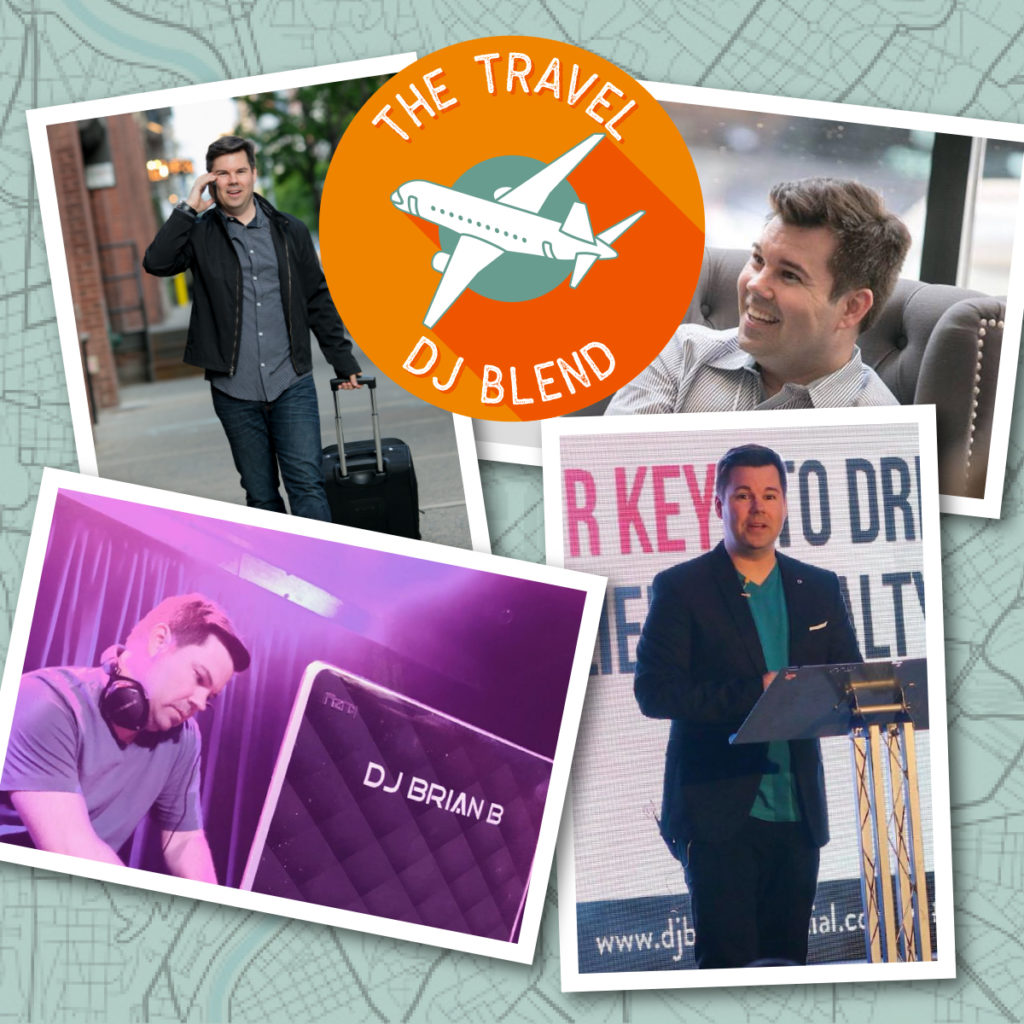 When the e-mail officially came across yesterday and the subject line read "DJ Brian B The Knot Pro Ambassador 2018", I'm not going to lie, I stared at it for a few minutes. I was really moved by the recognition.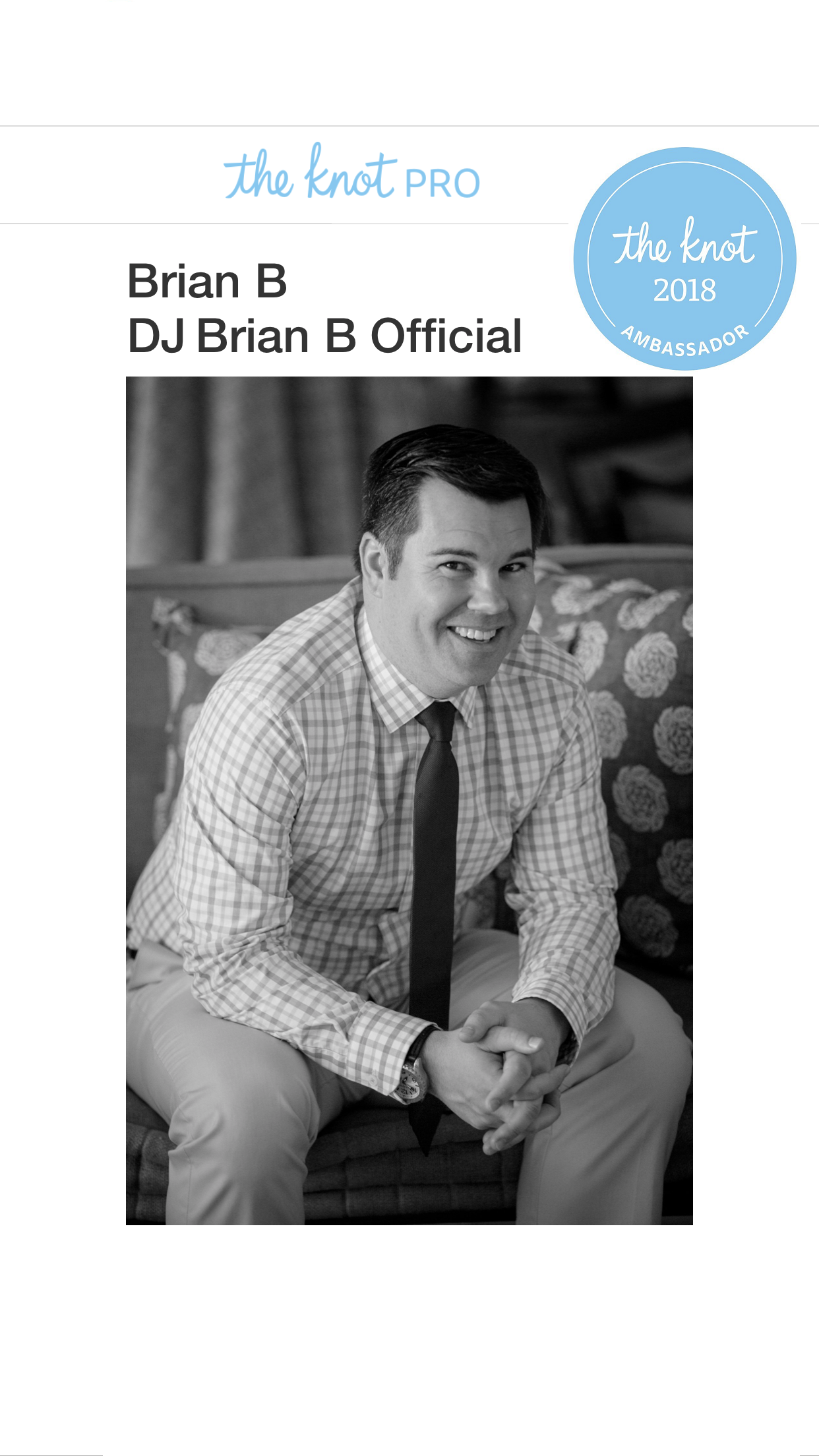 My DJ journey has not been easy by any stretch. I've always held firm to the belief if I continually work hard with integrity, stay humble and look for every opportunity to be generous, that things will work themselves out. I've been in this game for a while and have taken note of those that have made it to the top. Those traits are in each of them. This validation – being picked as 1 of 25 wedding professionals out of the entire US – is a testament to the type of discipline it takes, the amazing clients who have entrusted me, professionals who have referred me and willingness to do it the right way. Shortcuts will only get you so far. To read the full article from The Knot, click here.
I was the Austin Wedding DJ for a former planner and friend of mine who was recently got married in Texas. Humbled by these kind words. I love to travel and DJ private events – especially weddings. Thanks Jen for the amazing review! Can't wait to see you and Tim in this next stage of life as parents! Want to see more of my reviews? Go here. #weddingwednesday #djlife #traveldj #luxurywedding #texaswedding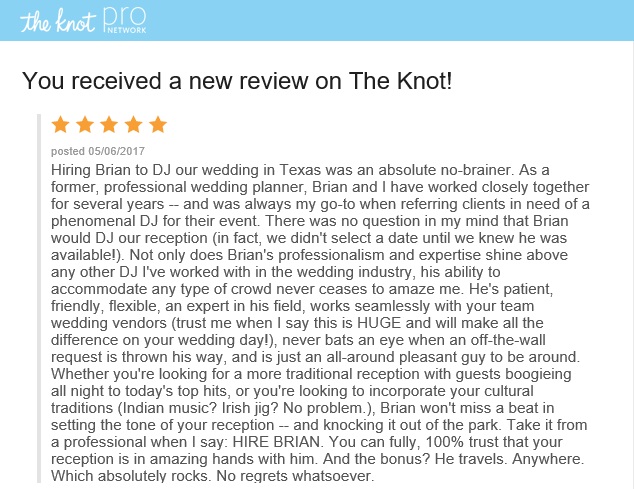 After a whirlwind of an October, it'll be nice to have a little bit of a breather in November. With that here's my November 2016 Schedule.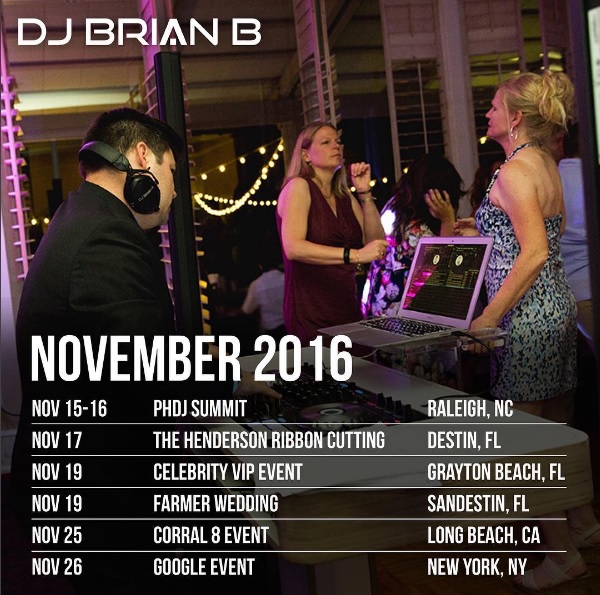 I'll be heading to Raleigh for 2.0 of the PHDJ Summit. This is with some of the finest DJs in the country and we'll be sharing some things to help each other out. I love getting a chance to do this. From there, I'll be headed to Destin, FL to entertain at The Henderson Beach Resort's ribbon cutting. Staying in the panhandle, I'll be the headliner for the Farmer wedding in Sandestin. Once it ends, I'm off to a celebrity VIP event late night. Obviously, I have to keep this under wraps until it's over. The annual Corral 8 holiday event in SoCal kicks off my holiday party season. This non-profit does a ton for kids and I'm always grateful to be asked back year after year. Then I jet back to NYC for a Google Event.
In between all of that, I plan on working on a mix to be released later in the month. It's been a minute since I put something out there so I'm due! Hope to see you at a party soon.
In just one week, I will be speaking at the DJ Expo 2016. If you are a DJ and haven't bought your tickets to the Expo, go get them here right now. Trust me when I say, this isn't something you should miss.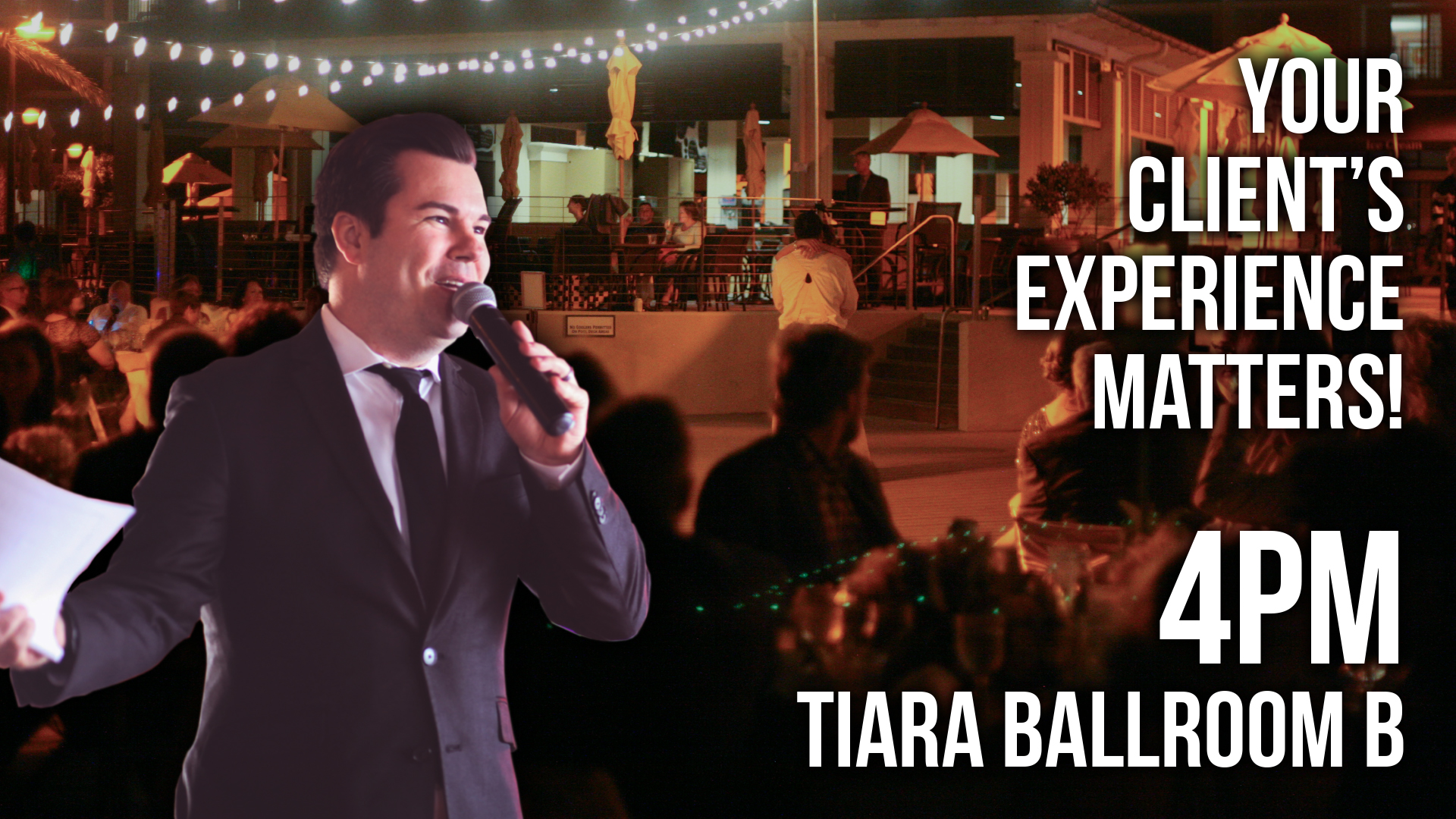 I've attended this show for 19 consecutive years. It's a convention primarily for mobile DJs who specialize in private events. We get a chance to talk through some of the new things happening in the industry, see what DJs in other markets are doing and then walk the convention floor to see all the new Pro Audio products that manufacturers are releasing.
Going to industry shows like this are really what separate the amateur DJs from the professional ones. My talent and the success I've been blessed with wouldn't have come to fruition without my ongoing attendance. It's amazing to me how many DJs learn the basics yet never look to continue their learning. The entertainment industry is always evolving. I'm not just talking about gear either. The way we communicate to our clients, format the event (not just musically but when things happen) and knowing what our clients are looking for is important for us to to be aware of if we want to be a step ahead of those we compete with. That is why I'm excited to have a seminar this year.
The title of my talk is "Your Client's Experience Matters". I don't want to give away too much but let's just say if you want to increase your booking rate by 10X from where it's at now, you need to be at this seminar. I promise you will walk out with more than a few nuggets that will improve your business. RSVP here – The Taj Mahal, Tiara Ballroom B at 4PM Wednesday, August 17th. I'm pumped to be able to give back to the industry. It's been a long time coming and I can't wait to share some nuggets that I've learned along my journey. Bring your afternoon Starbucks with you and let me help you get your business to the next level. Hope to see you there!
Sometimes you just have to force yourself to take a day off. This is hard for a workaholic like me. The bucket list was checked off today when I got a chance to see the Macy's Thanksgiving Day Parade live from 27 stories up.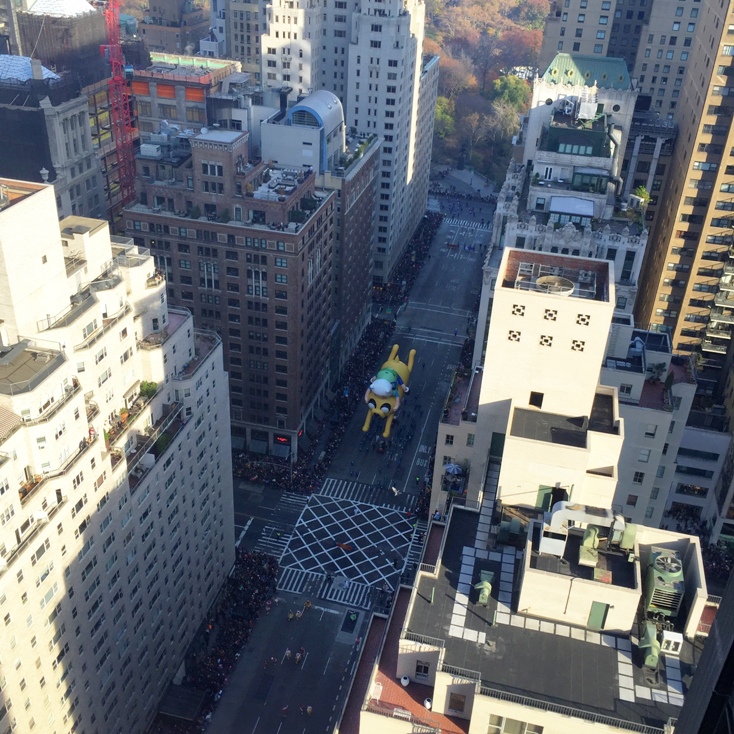 This is really the only way to see the parade in my opinion. I'm not a roughing it kind of guy so the idea of spending the night the day before Thanksgiving out on the streets to secure a spot to watch the parade, finding food and bathrooms in the morning and being stuck in cold weather until it ends does not appeal to me at all. Waking up at 9AM and going into a nice warm building where we can watching it live and on the TVs with plenty of hot Nespresso options, food and good company is where it's at! A huge shout-out to my wife who made it all come together. What a fantastic day to sit back and be thankful for where life has taken you. I have a ton of gratitude for all of my amazing clients who have entrusted me with providing entertainment for their events. You're the best! Have a fantastic Turkey Day everyone. Anyone else excited the holiday season is here?
Do you love what you do? Is so, then you are part of a rare group of folks that are living out their passion.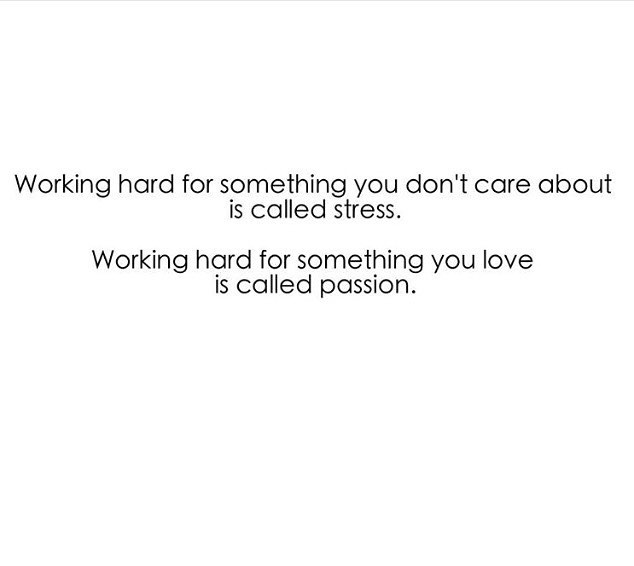 I decided a long time ago that I would never take what I do for a living for granted. I feel like I have the best job in the world. Being a part of a person or company's private event means that I am one of a select few who have been invited to share an important period in time with them. Every morning I wake up, I get excited about coming up with news ways to bring the absolute best entertainment experience to each event. That alone brings a smile to my face and I jump up ready to take on the day. When you hire me as your event DJ, you don't have to worry about a rehashed or status-quo DJ performance. Nope, what you're going to get is a customized knock-your-socks-off musical journey with an entertainer who is excited to share with you and your guests the culmination of not just my years of experience but hours of preparation for your event specifically! I could go on and on here but I'll close by saying that it's only because you believe in me that this is possible. I take that seriously and it drives me to be the absolute best I can be. So thank you for letting me live out MY passion. It's a privilege that I don't deserve but will treat with absolute care.
For those that are wondering, no I'm not dj'ing this wedding. #justsayno #drawingtheline #djlife#datingnaked #vh1 #wedding #weddingdj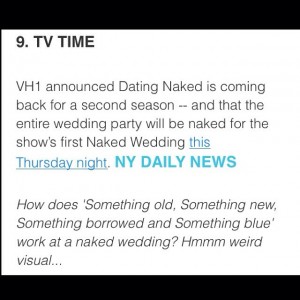 Subscribe To Newsletter
Categories