Home
/ Archive by category "News" (Page 3)
Category Archives:
News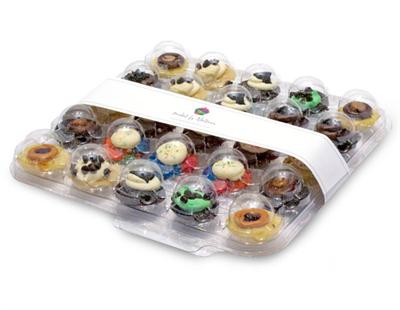 Our DJ Brian B website officially launched today and to celebrate we're giving away free cupcakes to a lucky winner. Just comment below about your thoughts on the site or whatever else is on your mind and some Baked By Melissa cupcakes might arrive on your doorstep. Winner to be announced January 16th.
Nationally Acclaimed DJ Brian B Launches New Website Allowing Event Agencies to Market & Reserve Services Directly
Visitors will find scheduling availability and extensive samples at www.djbrianbofficial.com
New York, NY – DJ Brian B, one the most requested private event DJs nationwide, has announced the launch of his new website, www.djbrianbofficial.com.
From the home page, you can instantly see his booking availability up to a year in advance as well as quickly navigate to samples of his work, biography, press photos and the newly offered, "production services". The entire website is built around the DJ Brian B brand. Continue Reading…
Subscribe To Newsletter
Categories