NYC DJ, Brian B, is Your Best Choice For Luxury Destination Weddings, Private, and Corporate Events
The hardest working man in the DJ industry, DJ Brian B prides himself as being the most experienced and fresh DJ in the luxury entertainment destination market…an industry veteran who maintains a youthful and fresh approach to the world of audio and video.
With regional office locations in Los Angeles, Florida, and of course, New York City, you can be rest assured that DJ Brian B will bring you the very best in personalized, high quality service that will result in a dynamic and party-filled live DJ event experience, regardless of where that event is taking place. Memories are only as good as you dance to them.
Latest News
This past weekend I was able to be a part of the Birthday Party Project Turns 7 event held at the Bomb Factory in Dallas, Texas. To help with the festivities, I put together a pre-party mix. Knowing a lot of the party-goers are a part of the event industry, this couldn't be just a playlist. It needed to be fresh and have a DJ Brian B spin to it. A lot of the latest tracks trending on the charts with a large focus on Ariana Grande who has been killing it lately. Click on to the samples page of this site to snag a listen and if you're feeling it, please leave a comment AND favorite the mix. Thanks in advance!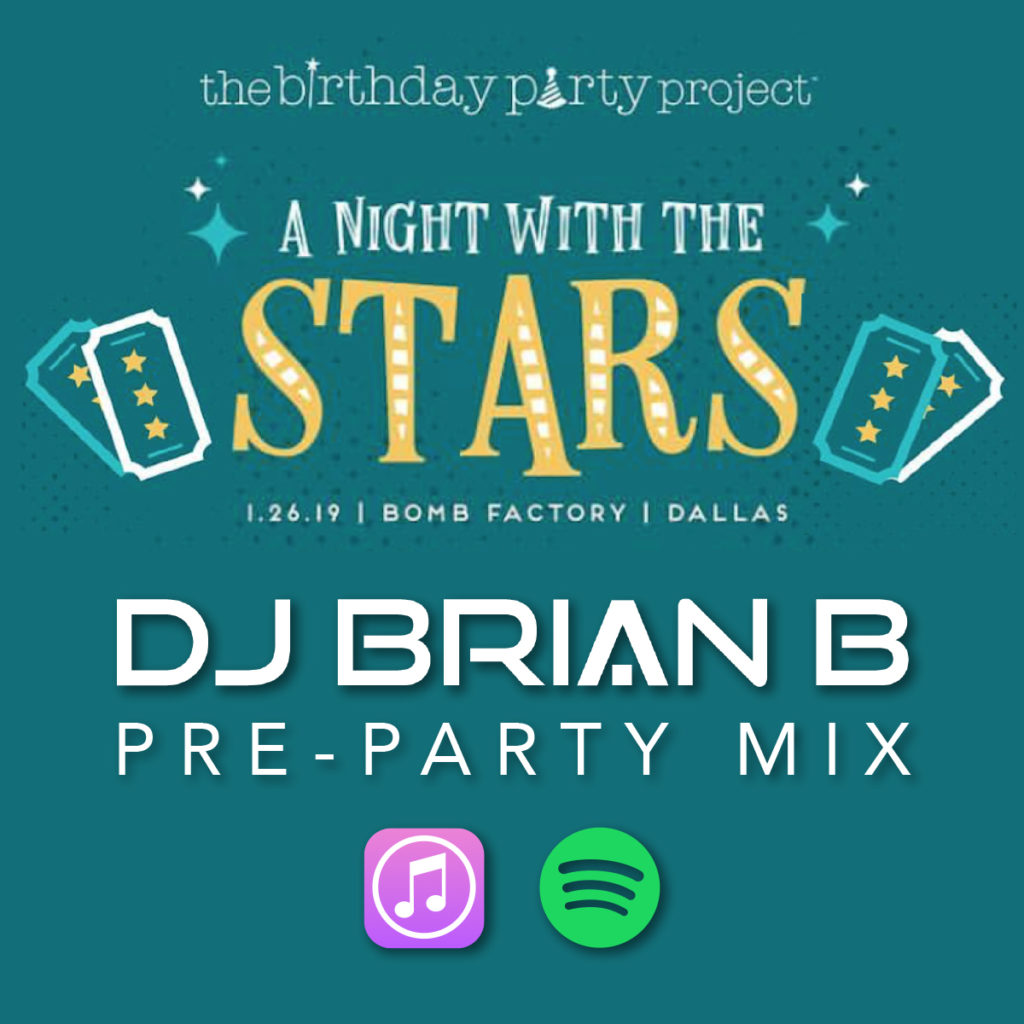 In an effort to help with those who travel (especially DJs), I'm starting a new series of posts with videos giving out some advice on things I've learned in my years on the road – the series is called "Travel Tips with DJ Brian B". Everything from apps I use to tricks to maximize your budget to what and how I pack and beyond will be covered here. In this first video, I break down what bags I use and why as well as how I pack those bags. Check it out here.
In an effort to give back to the DJ Community, I'm hosting monthly webinar style series with various successful colleagues in the DJ industry for the Disc Jockey News. This month the series is Hiring and Retaining DJ Staff. My co-host for this January series is none other than Chris Romero from Cutmaster Music out of Albuquerque, New Mexico. We'll be covering the following topics:
episode 1: When is the right time to hire
episode 2: Where to find candidates
episode 3: What to look for in staff members
episode 4: How to set-up the interview
episode 5: Interview questions to ask
episode 6: First Interview – things to look for and Second interviews – what do these look like
episode 7: training overview
episode 8: Employee manual and company training materials
episode 9: Retaining staff
episode 10: Incentives for staff advancement
episode 11: Evaluating staff
episode 12: How to remove a staff member
We just dropped the first 4 episodes today. We'll have 4 more next week and then conclude the series with the final 4 at the end of the month. You can view the entire playlist here.