Home
/ Posts tagged "the knot"
Tag Archives:
the knot
Somewhat mild winter weather so far in 2020. Let's hope it continues. I kick February 2020 off by DJ'ing a party in association with The Knot and Brittany Snow in NYC. Then it's the annual Valentine's Love Party with Marcia Selden Catering. From there, I head down to Longboat Key, Florida for my first wedding of 2020. I head back to Bloomingdale's on 59th Street for their annual wedding event. It's a Latin themed flair and open to the public. Come join me there – it's always a good time. My monthly Birthday Party Project Spotify playlist is live and ready to go – the theme this month is Emoji. I close out the month with a speaking engagement in Philadelphia with The Bridal Masterclass. Quite the mix of events this month – just the way I like it.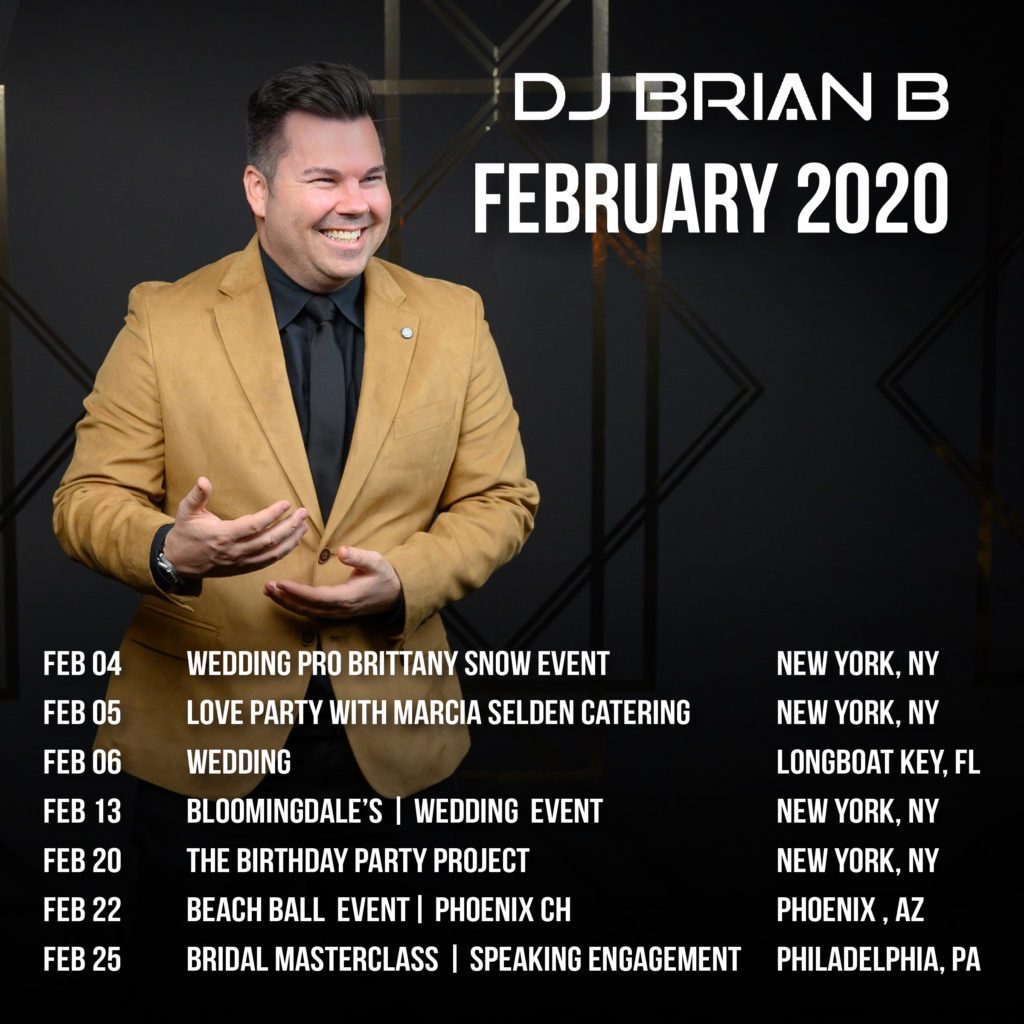 When the e-mail officially came across yesterday and the subject line read "DJ Brian B The Knot Pro Ambassador 2018", I'm not going to lie, I stared at it for a few minutes. I was really moved by the recognition.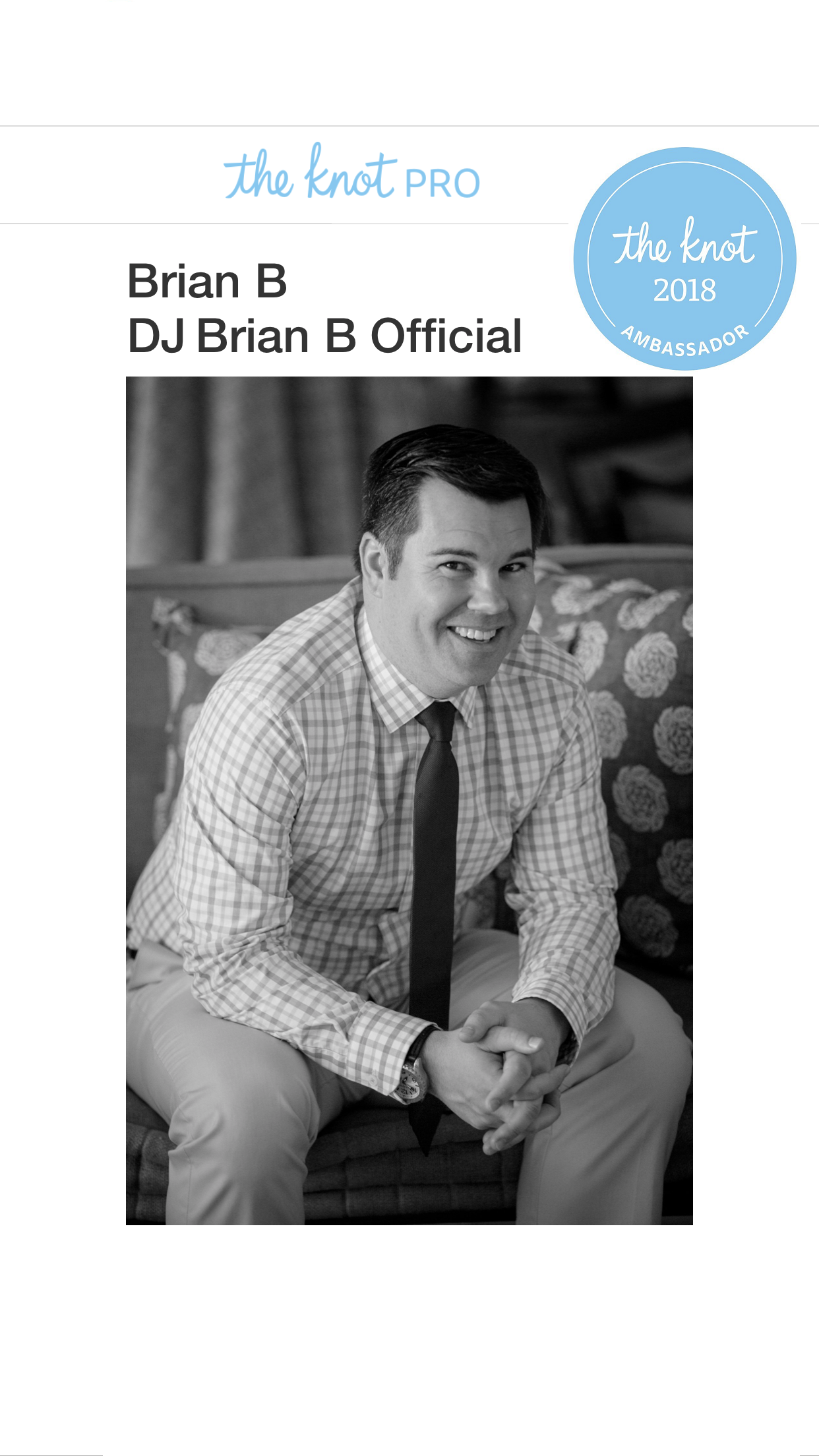 My DJ journey has not been easy by any stretch. I've always held firm to the belief if I continually work hard with integrity, stay humble and look for every opportunity to be generous, that things will work themselves out. I've been in this game for a while and have taken note of those that have made it to the top. Those traits are in each of them. This validation – being picked as 1 of 25 wedding professionals out of the entire US – is a testament to the type of discipline it takes, the amazing clients who have entrusted me, professionals who have referred me and willingness to do it the right way. Shortcuts will only get you so far. To read the full article from The Knot, click here.
I was the Austin Wedding DJ for a former planner and friend of mine who was recently got married in Texas. Humbled by these kind words. I love to travel and DJ private events – especially weddings. Thanks Jen for the amazing review! Can't wait to see you and Tim in this next stage of life as parents! Want to see more of my reviews? Go here. #weddingwednesday #djlife #traveldj #luxurywedding #texaswedding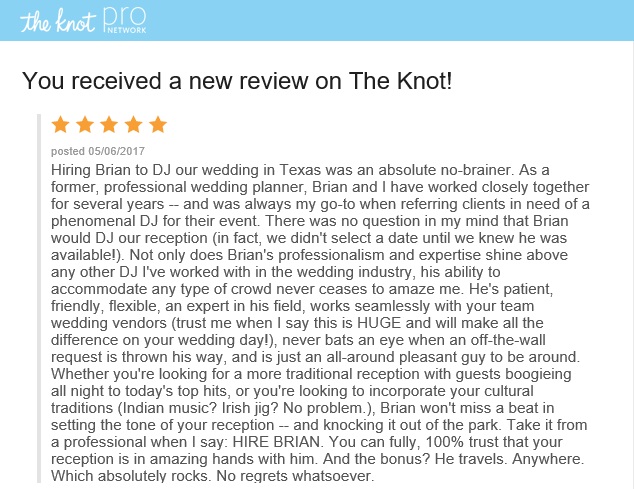 Subscribe To Newsletter
Categories