Home
/ Posts tagged "Music"
Tag Archives:
Music
Well, I got through my March 8th event before our world turned upside down. The rest of the events for March, April and most of May have now been postponed. This is an unprecedented time and we all have two choices – mope around feeling depressed or do something about it! I'm a glass half full type guy so I chose the latter. I don't do a ton of public events these days but April you get a chance to see and dance with me all month long….from the comfort of you own home. I'm LIVE-STREAMING! To keep it interesting, I'm flipping the format regularly. Go to my schedule page and there will be clickable links for the different set dates/times/locations OR….just follow me on IG or The BOOK and change your notifications to get pinged when I go live. We'll get through this people. Music is a powerful thing. Stay safe, keep the faith and I'll see you online.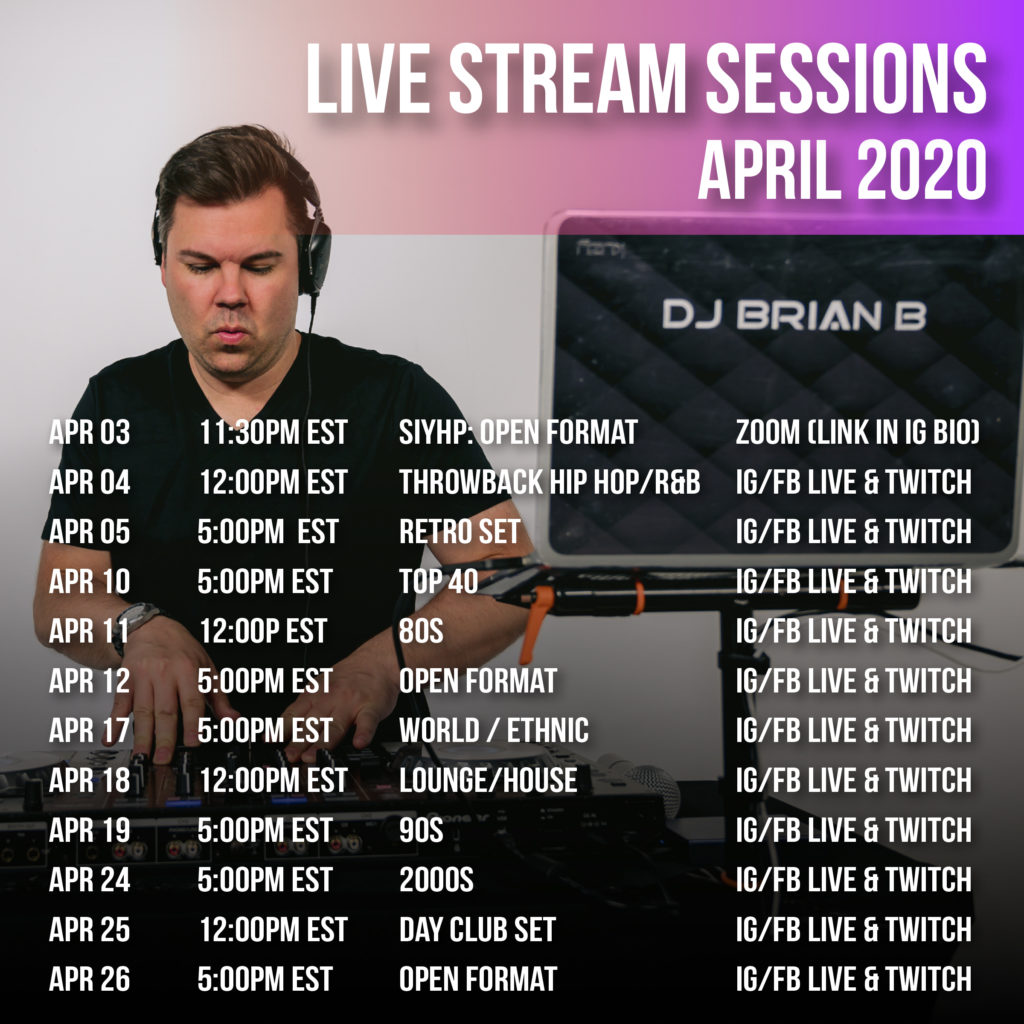 Last year I met Brooke Boyd, a destination photographer, who runs Brooke Boyd Photo + Film. We were working a destination wedding in Alys Beach, FL. As the event concluded, she mentioned she was getting married in Mexico at the Blue Diamond Luxury Boutique Hotel and wanted to see if I was available for her wedding. Unfortunately, I was already booked. She ended up booking a local band but wanted to incorporate me somehow. I offered to make a few band break DJ Mix compilations for them to use throughout the wedding instead of them having to use a Spotify playlist. Since she shoots weddings for a living, she's seen and heart it all. She didn't want any cliche wedding songs – even the cool ones (Bruno Mars, MT, etc.). She loves 90s and classic rock and it was important to her that it was all upbeat. I also needed to make sure to NOT duplicate any tracks the band might play. Mission accomplished. Here's the first of 3 15 minute band break mixes below. Interested in something like this for your wedding? Contact me.
Subscribe To Newsletter
Categories