Home
/ Posts tagged "Instagram"
Tag Archives:
Instagram
Well, I got through my March 8th event before our world turned upside down. The rest of the events for March, April and most of May have now been postponed. This is an unprecedented time and we all have two choices – mope around feeling depressed or do something about it! I'm a glass half full type guy so I chose the latter. I don't do a ton of public events these days but April you get a chance to see and dance with me all month long….from the comfort of you own home. I'm LIVE-STREAMING! To keep it interesting, I'm flipping the format regularly. Go to my schedule page and there will be clickable links for the different set dates/times/locations OR….just follow me on IG or The BOOK and change your notifications to get pinged when I go live. We'll get through this people. Music is a powerful thing. Stay safe, keep the faith and I'll see you online.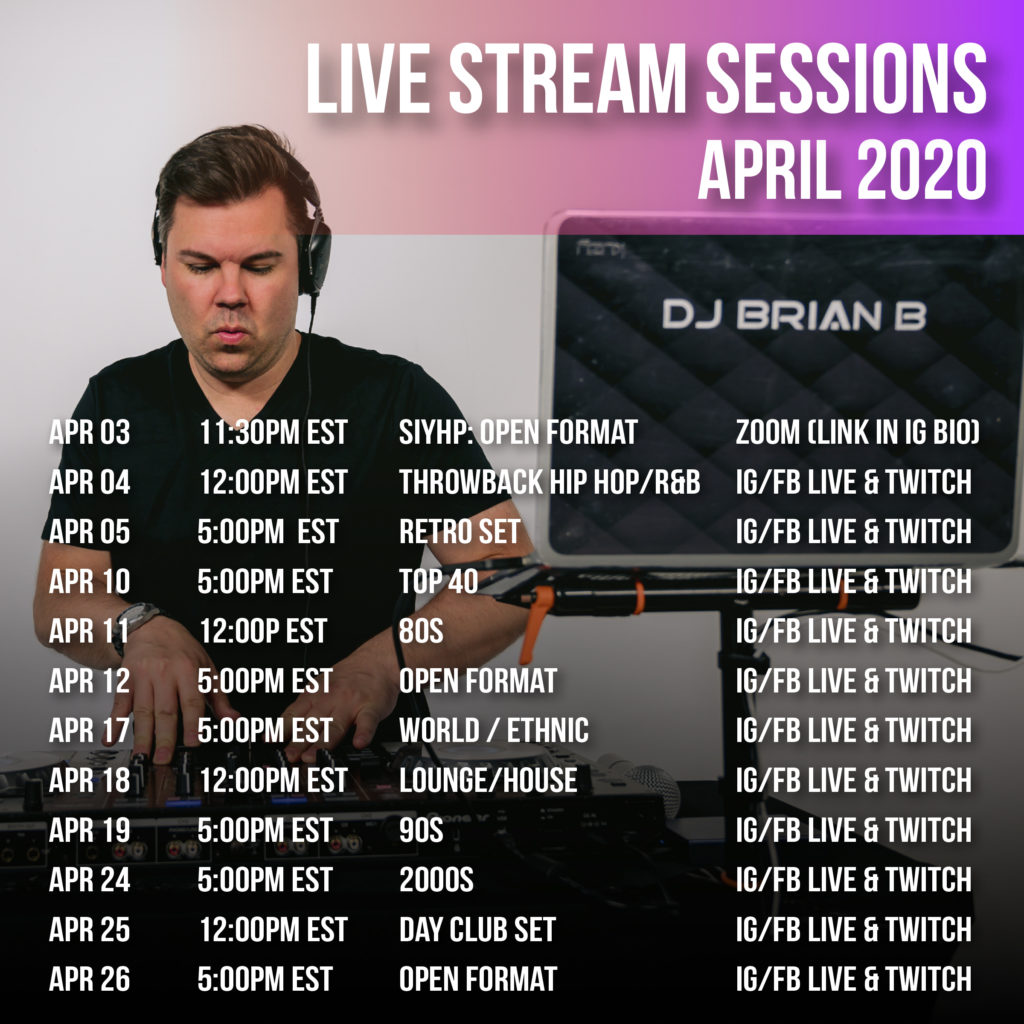 I don't know why I was looking so serious but I appreciate the DJ Brian B official Instagram wedding love I received from some guests at my wedding this past weekend at the Queens County Farm Museum.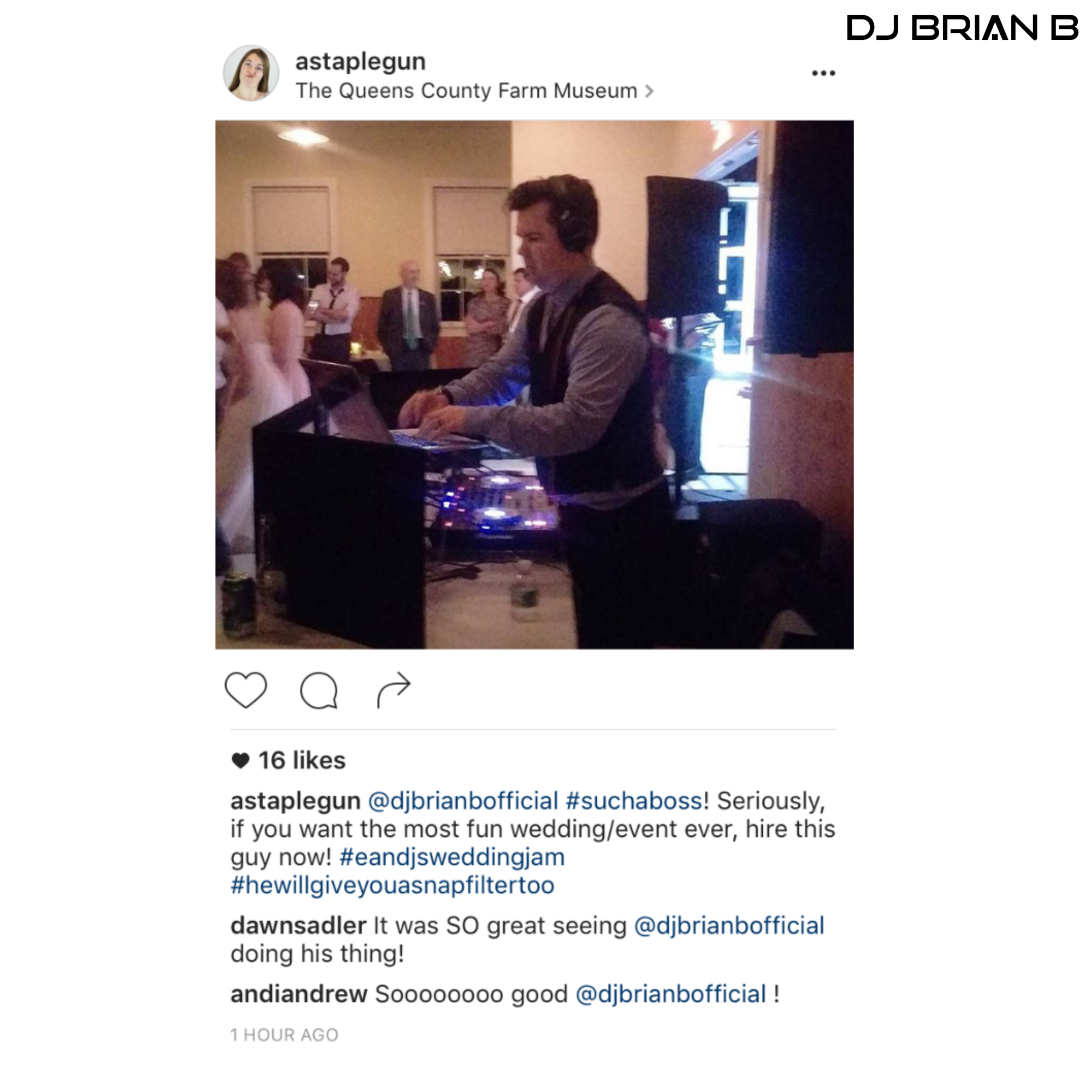 When your couple chooses Justin Timberlake's "Can't Stop the Feeling" as the exit song to their CEREMONY, that's a good indication that the night is going to be off the hook.  It did not disappoint.  From the first song of cocktail hour through the last song of the night, this crowd was amped! Seriously, one of the best crowds of the year.  They genuinely had a lot of love for the bride and groom and they wanted to make sure this was a party for the ages.  Non-stop dancing the entire night.
Subscribe To Newsletter
Categories