Home
/ Posts tagged "John Gandy Events"
Tag Archives:
John Gandy Events
March 2020 starts with my first international trip of the year – Dubai for the Engage Summits where I'm the resident DJ for the main sessions. I'll also be headlining the Welcome Party literally in front of the Burj Khalifa. I've never been to Dubai so looking forward to this experience. From there, I'm headed straight to Florida for a wedding with John Gandy Events and then I'll be headlining the Shoreline 15 year Anniversary Party. I return to SXSW for the fourth year in a row. Then it's off to SoCal for the DK Housewarming weekend in Palm Springs. The Birthday Party Project March theme is "Art". The Spotify playlist is live. Then I close out the month with a wedding in Atlanta, GA. Let's get this thing started!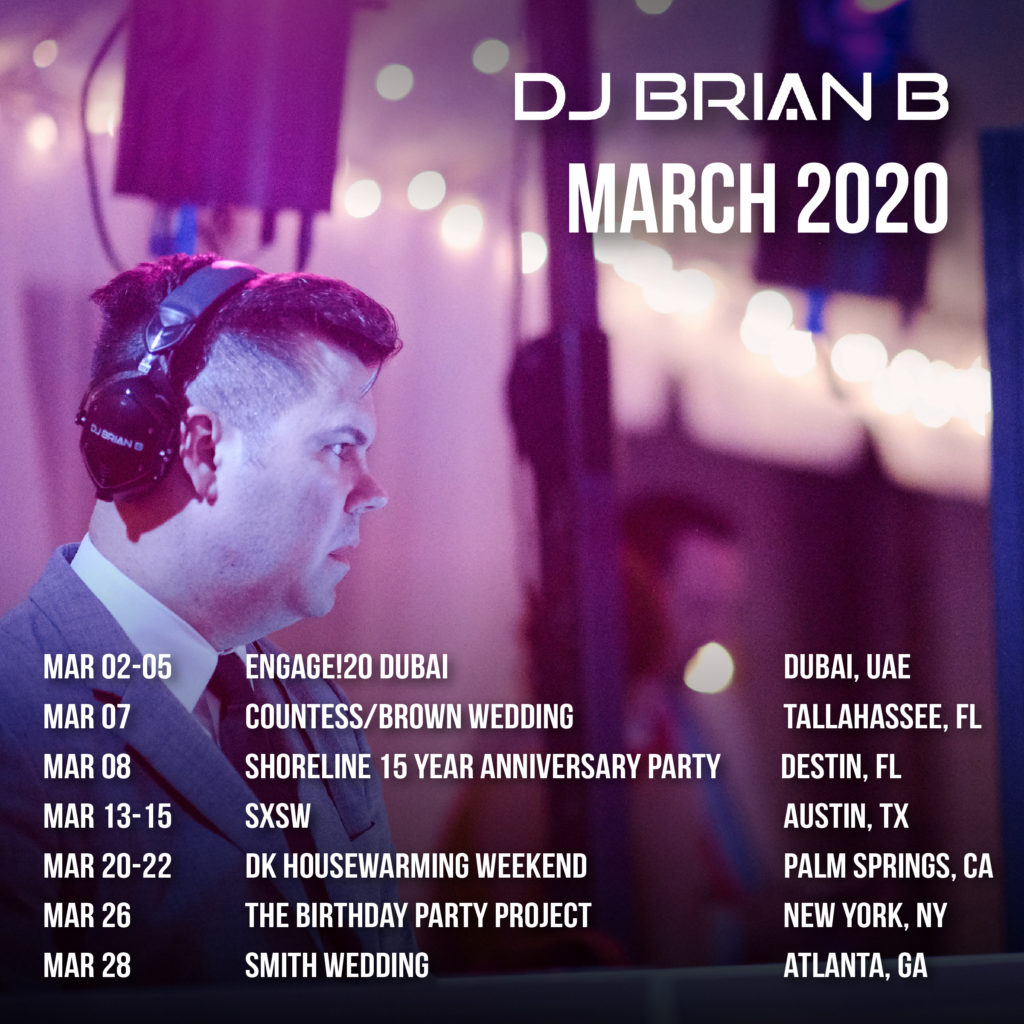 Posted in
Events
by
DJBrianB
| Tags:
A Riot Of Color
,
David Beahm Experiences
,
Destination Wedding
,
Disc Jockey News
,
John Gandy Events
,
Mobile Beat
,
SXSW
,
The Birthday Party Project
,
Wedding DJ
,
WIPA
,
YouTuber
I'm hoping Spring is around the corner because these cold temperatures are getting ridiculous out here in NYC. Good news, I've got a Turks & Caicos trip on the March 2018 Brian B Event Schedule. This month is chalk full of events. I'll be working with John Gandy Events for the first time in 2018. Other events include a return to the Norwood Club, Mobile Beat with VIBO, SXSW in Austin, Texas, The Birthday Party Project, a David Beahm Experiences event, WIPA, and of course Disc Jockey News TV (every Thursday at 9PM EST).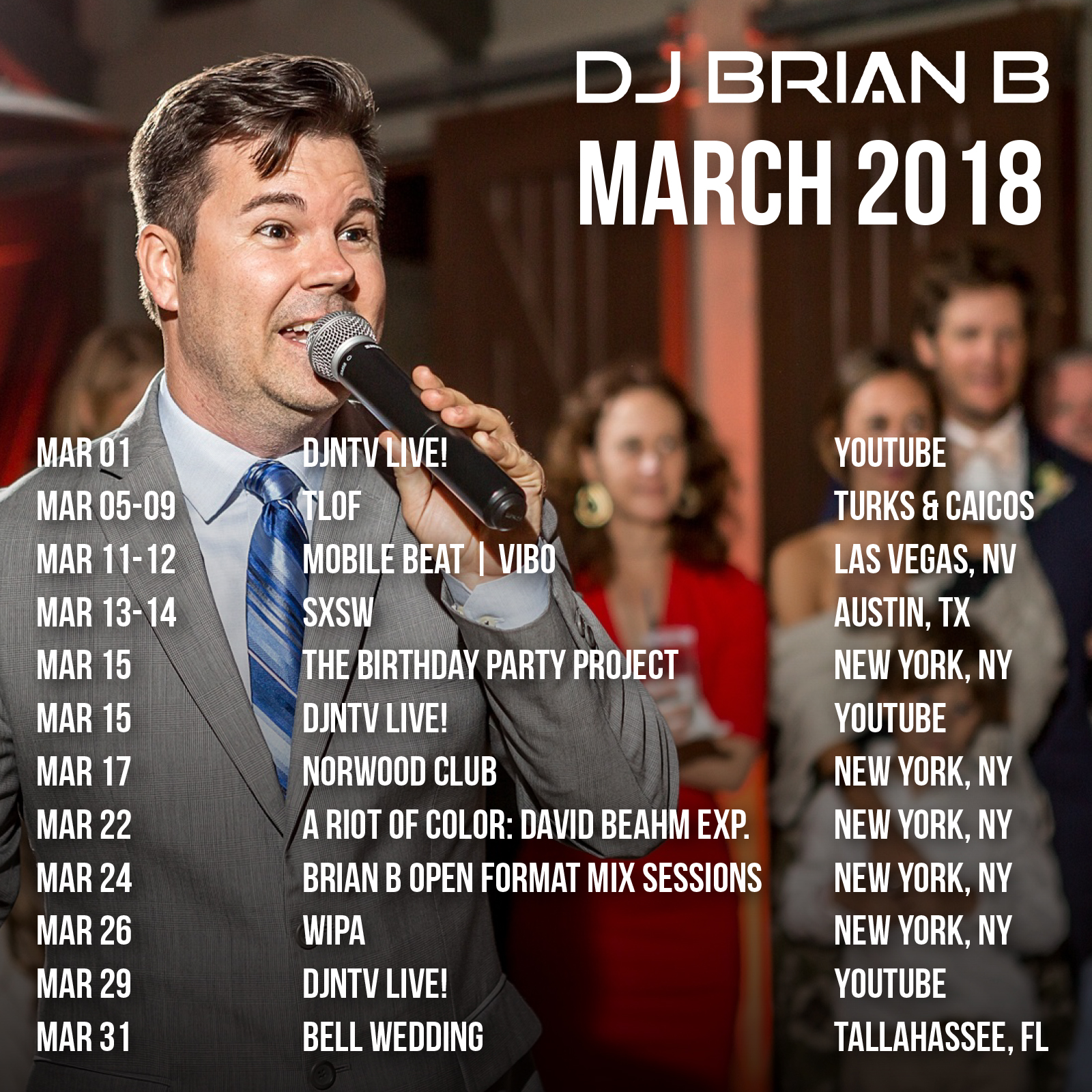 Subscribe To Newsletter
Categories