Home
/ Posts tagged "Marcia Selden Catering"
Tag Archives:
Marcia Selden Catering
Somewhat mild winter weather so far in 2020. Let's hope it continues. I kick February 2020 off by DJ'ing a party in association with The Knot and Brittany Snow in NYC. Then it's the annual Valentine's Love Party with Marcia Selden Catering. From there, I head down to Longboat Key, Florida for my first wedding of 2020. I head back to Bloomingdale's on 59th Street for their annual wedding event. It's a Latin themed flair and open to the public. Come join me there – it's always a good time. My monthly Birthday Party Project Spotify playlist is live and ready to go – the theme this month is Emoji. I close out the month with a speaking engagement in Philadelphia with The Bridal Masterclass. Quite the mix of events this month – just the way I like it.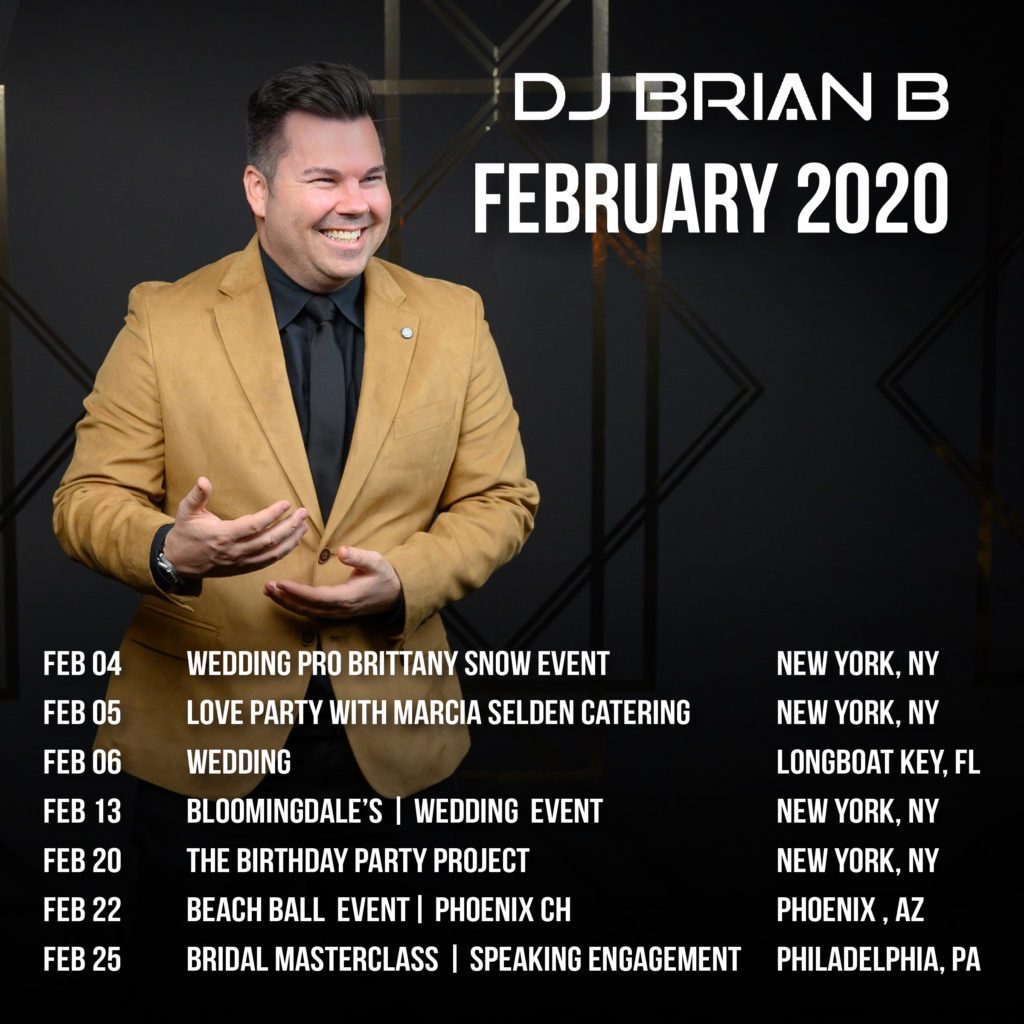 Subscribe To Newsletter
Categories