Latest News
My clients tomorrow want all "cheesy" love songs during their ceremony prelude … yes ceremony. This is what I've come up with. I love my job.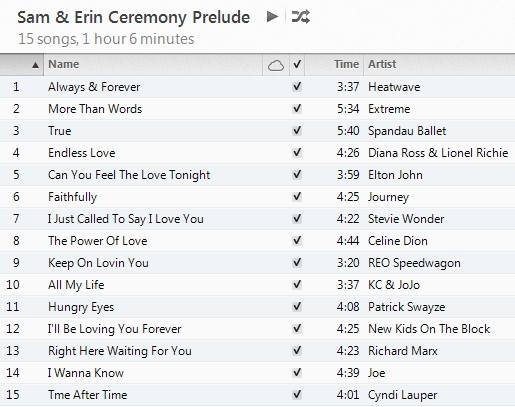 Today's Friday 5 is a little more mainstream friendly. Awesome tracks!
*Come Back – Colby O' Donis
*Pumpin Blood – NONONO
*Chocolate – The 1975
*Revolution – Diplo, etc.
*The Monster – Eminem, Rihanna
Getting my Friday 5 out early since I'm delayed at the airport in route to my Florida event tomorrow. Good music stuff this week!!
*The Stockholm Syndrome – CLMD (Carl Louis & Martin Danielle), kish, Fröder
*Run Run Run – Celeste Buckingham (Official)
*Take Me Home (Fareoh Remix) – Cash Cash feat. Bebe Rexha
*Center Of The Universe (BLINDERS Remix) – Axwell
*Last Chance – Project 46 & Kaskade
Then and now … the art of the "dig".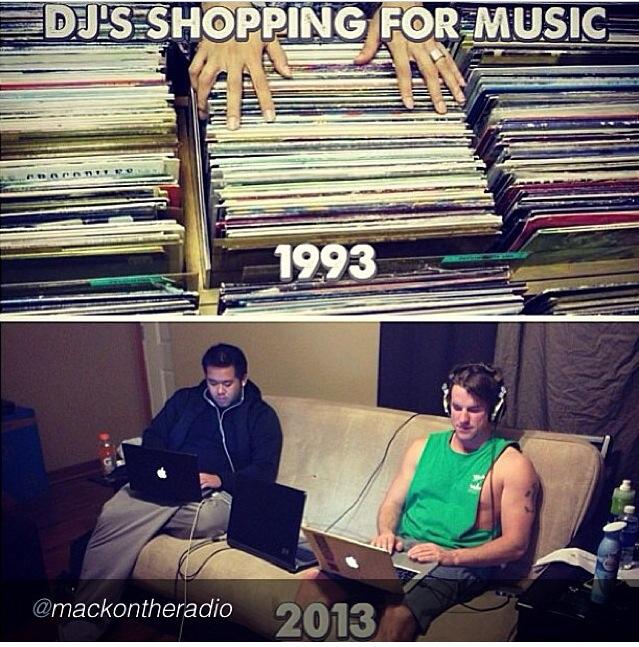 Once again, a lot of great new music out this week! Here's my Friday 5!
*Do What U Want – Lady Gaga, R. Kelly
*How I Feel – Flo Rida
*All These Roads – Sultan + Ned Shepard, Zella Day, Sam Martin
*Who We Are – David Solano, Angelika Vee
*Wild Child – Marcus Schossow, Adrian Lux, JJ
Awesome music this week! Here's the Friday 5!!
*Pompeii – Bastille
*Night Visions (Sunglasses) – Papercha$er, Corey Hart
*Overdose – Ciara
*We Were Gods – John Dahlbäck, Lucas Nord, Urban Cone
*L'Enfant – Bottai
This week's Friday 5!!
*Rick James – Nelly, T.I.
*Take Me Home – Cash Cash feat. Bebe Rexha
*The World Is Our Playground – Dj Vice, Mike Taylor
*The Spark – Afrojack, Spree Wilson
*We Own The Night (The Chainsmokers Remix) – The Wanted
Subscribe To Newsletter
Categories