Home
/ Posts tagged "youtube"
Tag Archives:
youtube
In an effort to help with those who travel (especially DJs), I'm starting a new series of posts with videos giving out some advice on things I've learned in my years on the road – the series is called "Travel Tips with DJ Brian B". Everything from apps I use to tricks to maximize your budget to what and how I pack and beyond will be covered here. In this first video, I break down what bags I use and why as well as how I pack those bags. Check it out here.
In an effort to give back to the DJ Community, I'm hosting monthly webinar style series with various successful colleagues in the DJ industry for the Disc Jockey News. This month the series is Hiring and Retaining DJ Staff. My co-host for this January series is none other than Chris Romero from Cutmaster Music out of Albuquerque, New Mexico. We'll be covering the following topics:
episode 1: When is the right time to hire
episode 2: Where to find candidates
episode 3: What to look for in staff members
episode 4: How to set-up the interview
episode 5: Interview questions to ask
episode 6: First Interview – things to look for and Second interviews – what do these look like
episode 7: training overview
episode 8: Employee manual and company training materials
episode 9: Retaining staff
episode 10: Incentives for staff advancement
episode 11: Evaluating staff
episode 12: How to remove a staff member
We just dropped the first 4 episodes today. We'll have 4 more next week and then conclude the series with the final 4 at the end of the month. You can view the entire playlist here.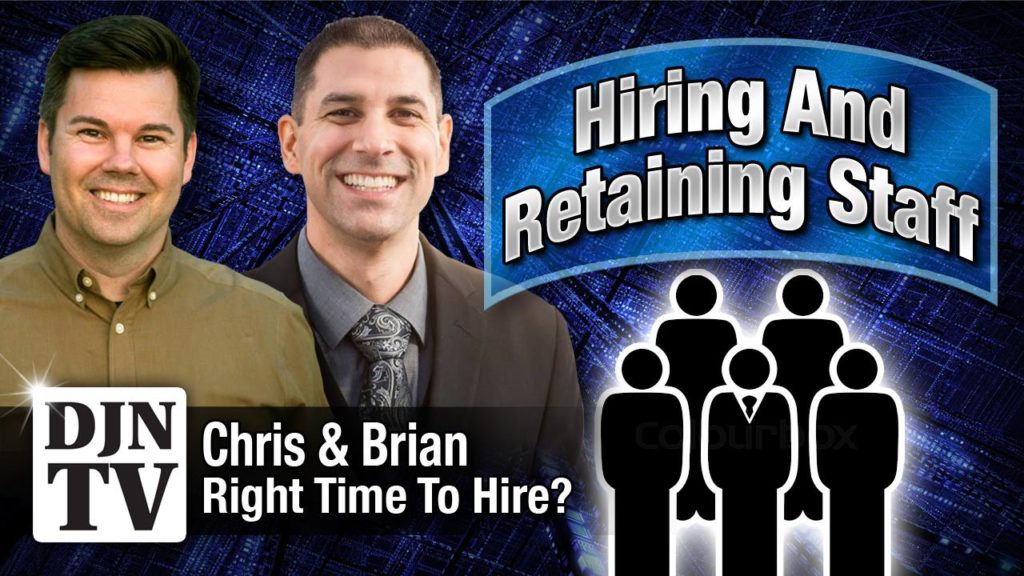 Subscribe To Newsletter
Categories