Home
/ Posts tagged "New Music"
Tag Archives:
New Music
Looking for a fresh update to your music library? I got you. Just made my Winter 2019 Spotify Playlist public. This is updated just about every week so be sure to subscribe to and check back often. So far I've got one of my favorite artists I'm digging right now "Tom Misch" kicking off the playlist and then some signature Chromeo as well as an artist you will soon love – Funk LeBlanc. Some cool 80s covers are in the mix here as well a band that was my favorite find of 2018 – Outlya. I'm going to go listen right now! You should too.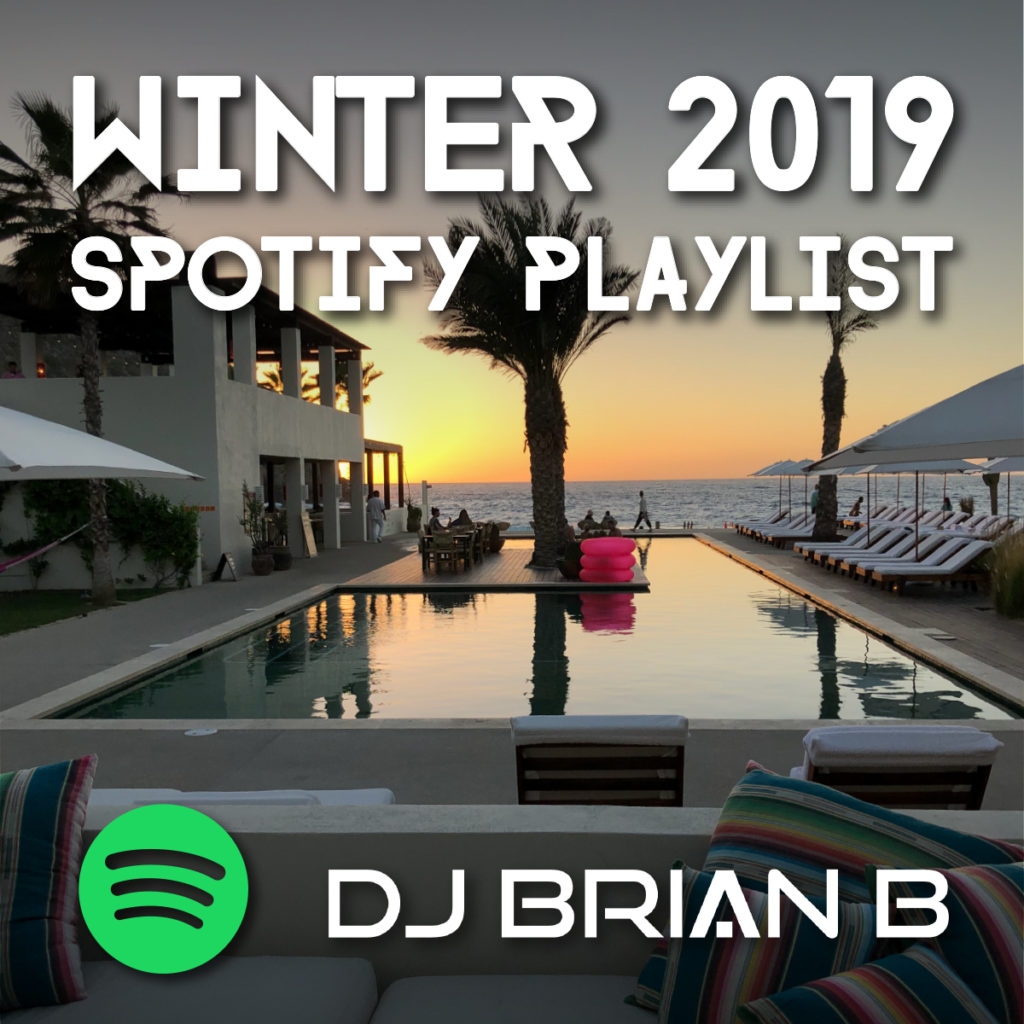 This week's Spotify Friday 5!  A lot of variety this week.
*Sopa De Caracol [Merengue Version] – Elvis Crespo feat. Pitbull & Juan Magan
*White Lies – Max Frost
*Paris – Magic Man
*Sun Shine Down – Promise Land feat. Alicia Madison
*Loyal (West Coast Version)  – Chris Brown, Lil Wayne, Too $hort
This week's Friday 5! In case you're new to following me here, every Friday I list 5 tracks (usually new releases) that I'm diggin' that week. I also have a Spotify playlist that you can follow with every song that I've posted since I started this. For this week here's what I got:
*Thunder Clatter – Wild Cub
*Talk Dirty – Jason Derulo, 2 Chainz
*Falling For You – Bellatrax, Sophia May
*Rise Together – Greg Cerrone, Koko LaRoo
*Clappin – Trevor Simpson
Happy New Year everyone! My first Friday 5 of 2014!!
*Turn Down For What – DJ SNAKE, Lil Jon
*Instant Crush – Daft Punk, Julian Casablancas
*Helium – Chris Lake, Jareth Music
*Love Me Again – John Newman
*Miami 82 (Avicii Radio Edit Remix) – Syn Cole
This week's Friday 5!!
*Enjoy The Ride – Krewella
*Red Lights – Tiësto
*Story Of My Life – One Direction (Yes I like this track!!)
*Celebrate – Empire of the Sun
*In Your Eyes – Ferry Corsten, JES
A little delayed on last week's Friday 5! Was a movin'!
*Dare You – Hardwell, Matthew Koma
*I Believe – Basic Vacation
*Under Control – Calvin Harris, Alesso, Hurts
*Kids – Style of Eye, Soso
*Little Games – the Colourist
Friday 5 for this week!!
*Insomnia 2K13 (Jason Jaxx Remix) – DJ Analyzer, Cary August
*Weekend – Fargo
*Legacy – Nicky Romero, Krewella
*Elastic Heart – Sia Furler, The Weeknd, Diplo
*Can't Get Enough – Becky G, Pitbull
Friday 5 this week!
*The Way It Goes (Jimmy Carris Remix) – Donati, Amato
*Pyramid Scheme – Mat Zo, Chuck D
*Let's Connect Tonight (MuseArtic Remix) – Mischa Daniels, Nicole Jackson
*Not Taking This No More – NERVO, Ivan Gough, Beverly Knight
*Not Going Home With You Tonight (Josh Harris Remix) – Sophia Cruz
Black Friday! Everybody shopping it up?? Well, here's my Friday 5 to be your soundtrack today. A little more R&B/Hip Hop flair than usual.
*Bounce It – Juicy J, Wale, Trey Songz
*Hold On – Colbie Caillat
*Her Favorite Song – Mayer Hawthorne
*Last Night – Sebastian Mikael, Wale
*Heartbeat (Jodie Harsh Remix) – Ariana & The Rose
Subscribe To Newsletter
Categories