Home
/ Posts tagged "Sundance Film Festival"
Tag Archives:
Sundance Film Festival
The official January 2018 Brian B Event Schedule is lock and loaded. Typically, the Winter is quiet in the DJ industry. I've got a little bit of everything going on – industry shows, corporate events, a wedding, a mix show, some non-profit events and the start of a weekly YouTube show for Disc Jockey News. No slow down in sight. Check my calendar here to see which ones are public events. I'd love to see you!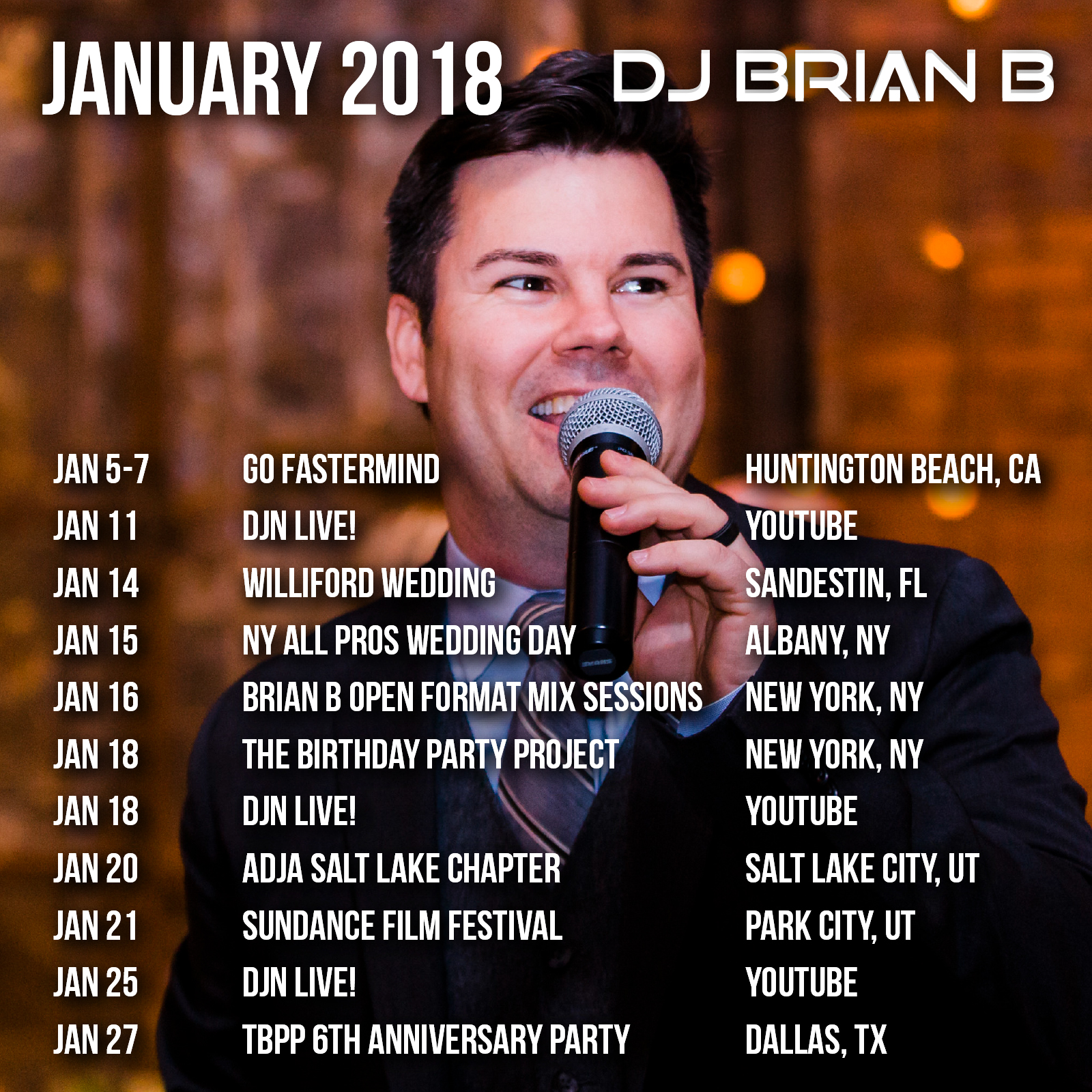 Subscribe To Newsletter
Categories