Latest News
Never hurts to promote it a little early…back in Destin, FL next week. I'll be live in the mix on Thursday, April 3rd for#ladiesnight at McGuire's Irish Pub of Destin with Black Eyed Blonde. Come join me. 10PM-2AM. No cover! Hope to see you there.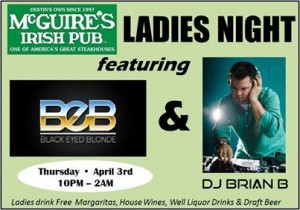 There have been times when I've felt like this. #djproblems#djlife #sorrynotsorry #justdance #igotthis#iamnotpackingheat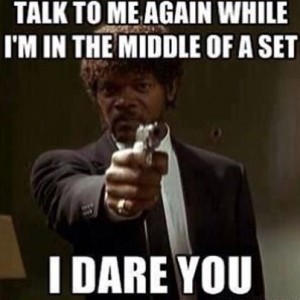 Here's this week's Friday 5! Have a great weekend everyone!!
*Summer – Calvin Harris
*Human (EDX Festival Radio Edit) – Christina Perri
*Vato – DJ Mustard, Jeezy, Que, YG
*Am I Wrong – Nico & Vinz
*Jealous (I Ain't With It) – Chromeo
In Raleigh, NC today. #raleigh #carolina #phdj #djlife
Last Friday 5 of February!! Follow my DJ Brian B-Friday 5 playlist on #Spotify!
Catch – Will Sparks
#SELFIE – The Chainsmokers
If I Fall – Cole Plante, Myon & Shane 54, Ruby O'Dell
Five Hours – Deorro
Ruby – Deniz Koyu
Today's Friday 5 "can't miss" tracks! Enjoy!
*Rather Be [All About She Remix] – Clean Bandit feat. Jess Glynne
*Cool Kids – Echosmith
*U – Gareth Emery, Bo Bruce
*Only For You [Maor Levi Remix] – Matt Zo, Rachel K Collier
*Revolution – Markus Schulz, Venom One, Chris Madin
This is pretty amazing!! Enjoy!
Day 5's pick of my favorite love songs is a cover of a classic. This has been one of my "go to's" ever since it was released. Gwyneth Paltrow and Babyface's version of "Just My Imagination" does such justice to the original. It's a keeper. Happy Valentine's Day everyone!
My Friday 5 this week is very hip-hop based! Enjoy!
*Give Life Back To Music – Daft Punk
*Only That Real – Iamsu, feat. 2 Chainz, Sage The Gemini
*Drop It – Wonder Broz, Sage The Gemini
*Mmm Yeah – Austin Mahone, Pitbull
*2AM – Adrian Marcel, Sage The Gemini
Day 4's pick of my favorite love songs is a classic. It's "You Send Me" by Sam Cooke. Simple instrumentation but something about it is so pure. Love this one!
Subscribe To Newsletter
Categories