Home
/ Posts tagged "Queens County Farm Museum"
Tag Archives:
Queens County Farm Museum
I don't know why I was looking so serious but I appreciate the DJ Brian B official Instagram wedding love I received from some guests at my wedding this past weekend at the Queens County Farm Museum.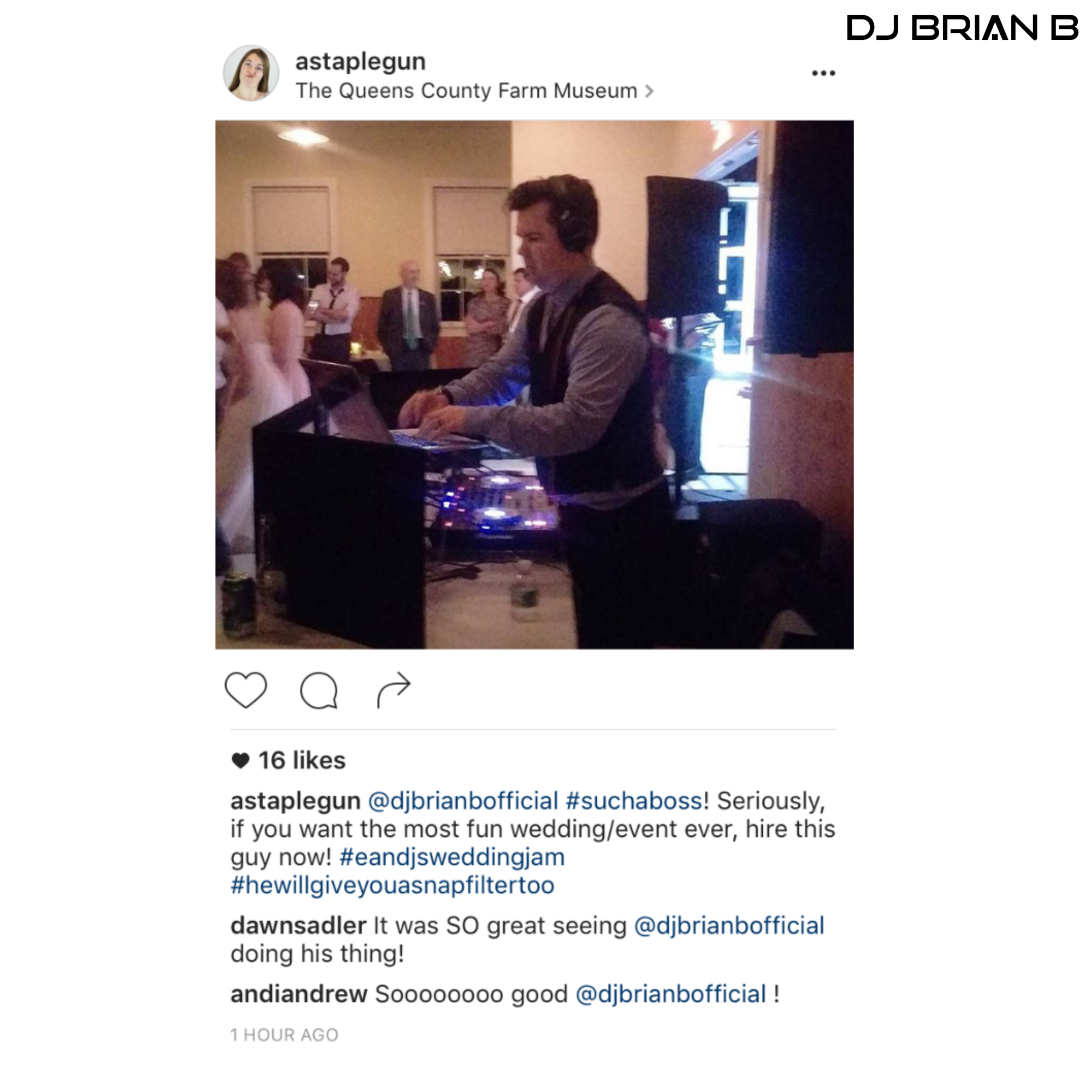 When your couple chooses Justin Timberlake's "Can't Stop the Feeling" as the exit song to their CEREMONY, that's a good indication that the night is going to be off the hook.  It did not disappoint.  From the first song of cocktail hour through the last song of the night, this crowd was amped! Seriously, one of the best crowds of the year.  They genuinely had a lot of love for the bride and groom and they wanted to make sure this was a party for the ages.  Non-stop dancing the entire night.
Subscribe To Newsletter
Categories