Yearly Archives:
2015
Favorite Events for 2015: #1 (tie) – This Seaside wedding shouldn't have been a surprise but it really was! You see, when you have a fantastic vendor team (shout-outs to It's A Shore Thing, Florals By The Sea, and Dear Wesleyann Photography), an amazing couple and a crowd that wants to celebrate them, you should expect magic. I had a sense that it would be a "good" event based on the vibe I got from the bride and groom when we did our planning call, but when the entire crowd started dancing during cocktail hour, I knew I was in for a "great" night. It was such a fantastic wedding and this Dallas-based crowd threw down! Congrats Alex and Steven! Wish you both nothing but the best. Photo cred: dear wesleyann.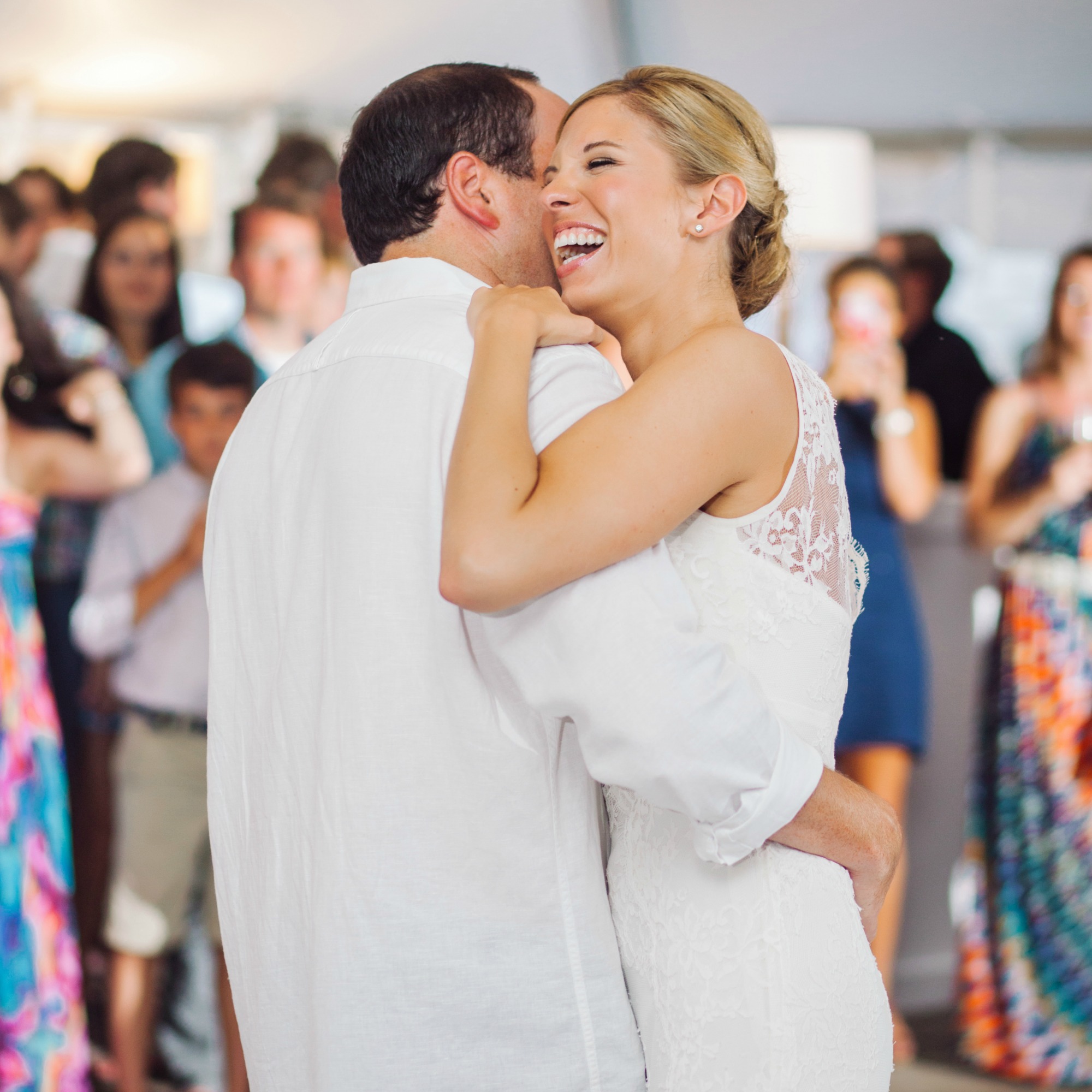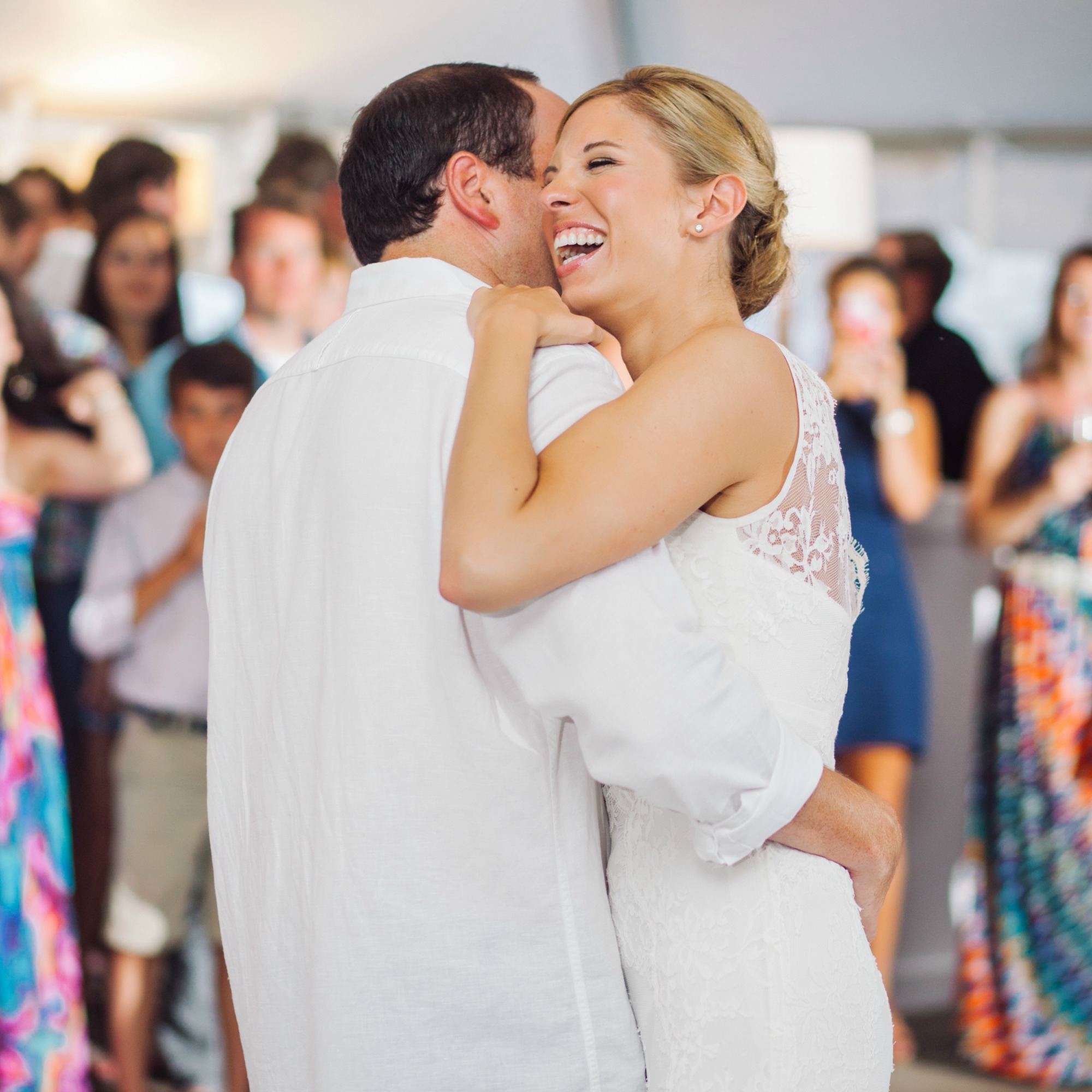 Favorite Events for 2015: #1 (tie) – So last year (2014), I DJ'd one sister's wedding (Brittney) and it ended up being one of my favorites of the year. I had a good feeling that when it was Ashley's turn this year that it could be déjà vu with a similar outcome.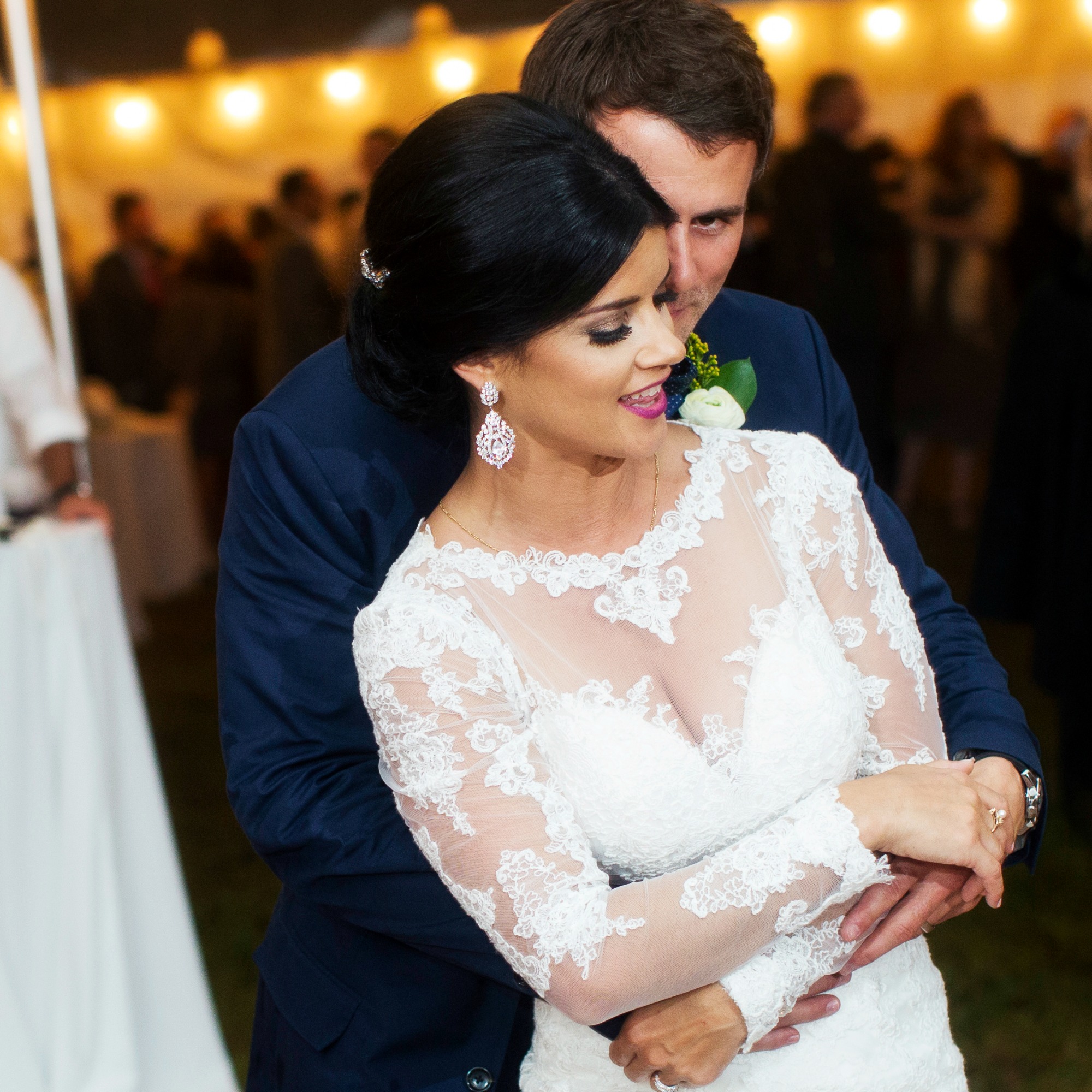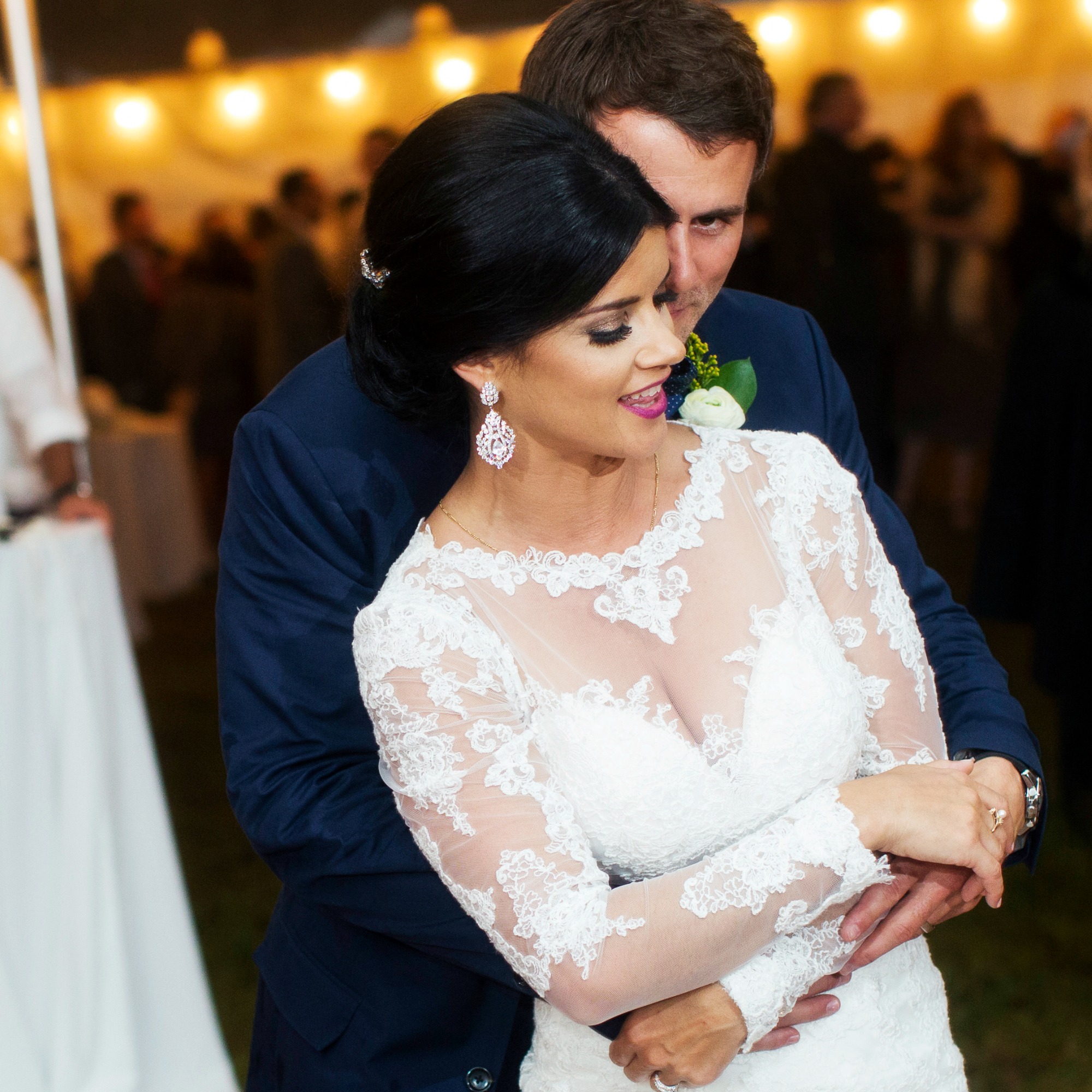 This Louisiana Fall wedding in St. Francisville had all the makings for a fantastic event – 200+ people, private residence, stunning couple, professional dancers in attendance, and a Louisiana based crowd! Then it happened. The rain started at 5:00PM (just before the ceremony). However, precautions were taken and tents were in place. You could see a slight trepidation in the guest's eyes as to how this was going to turn out. Ashley and her now husband, Garic, didn't bat an eye. They set the tone and danced their way on to the dance floor during the grand entrance and it was on! The dancing and partying was non-stop and literally drowned out the rain, which continued until about 2 minutes before the end of the evening when everyone had to walk back out (perfect timing). From a DJ perspective, it was such a blast. Not only did we have a stellar vendor team in place (shout-out to KB Cooke Weddings) that made my job easy but musically, I was able to go all over the place genre-wise and this crowd was into it! Such a fantastic wedding! Photo Cred: Collin Riche Photo
Favorite Events for 2015: #2 – This is the 3rd year in a row (out of 3) that I've been the featured Fashion Show DJ for South Walton Fashion Week in conjunction with Monark Events, Cultural Arts Alliance of Walton County and B-Boy Productions. Every year they raise the bar with this event and this year was no exception. As the DJ for all 30 designer showcases in 2015, it was a ton of work compressed into 4 days. This event pushes me as a DJ because the vibe has to fit each designer individually and you're creating a vibe to walk to; not necessarily a dance party which forces you to think differently when programming the music. All of that leads to being a more well-rounded DJ. Photo courtesy of Pure7 Studios.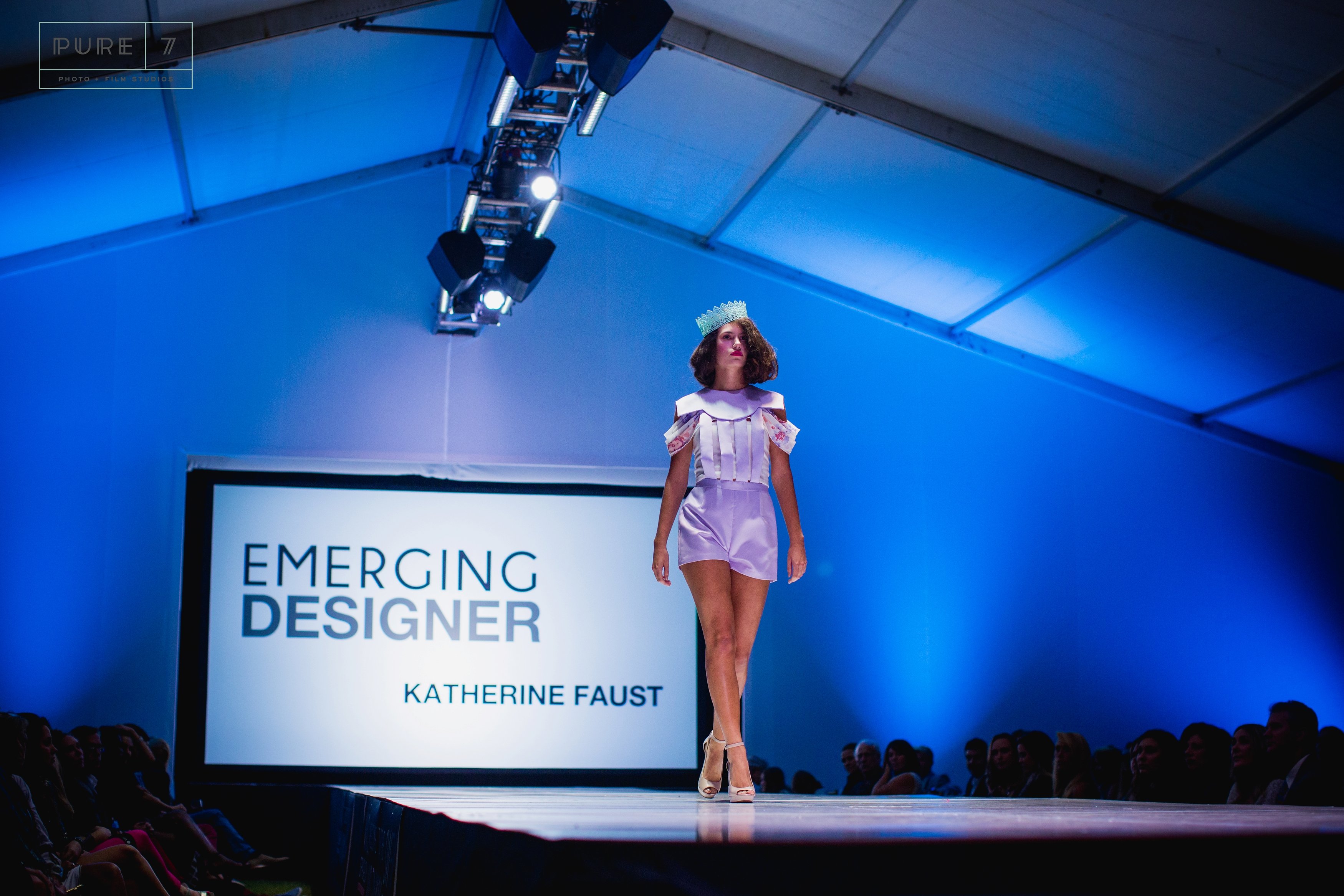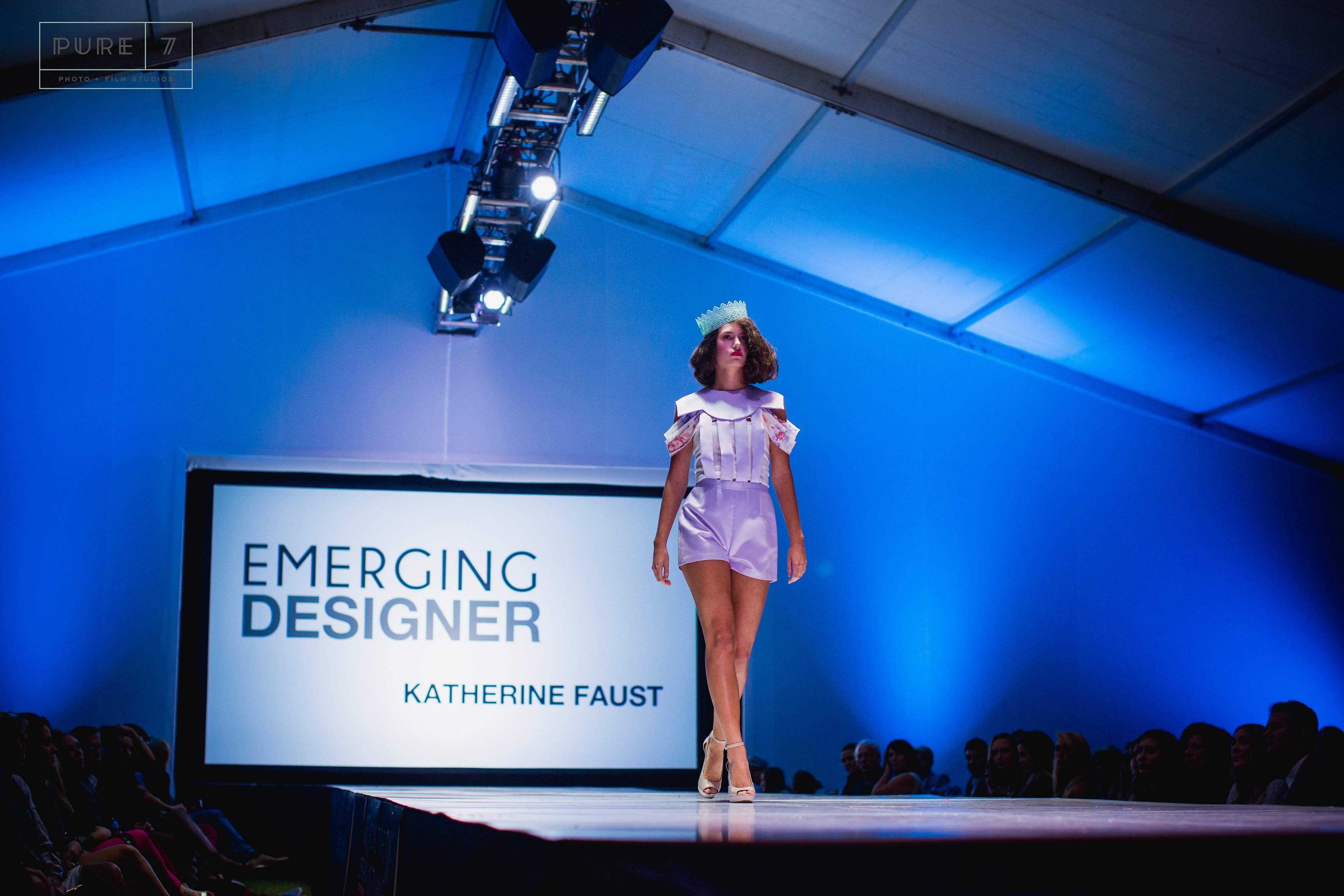 Favorite Events for 2015: #3 – This is the 2nd year in a row I've been selected as the Cancun corporate event DJ for Advisors Excel in conjunction with Genesco Sports Enterprises. They fly in all of their employees plus 1 to Cancun, Mexico for a weekend of celebrating the past year. This particular year I not only played the main event party but also the pool day. I'm humbled to be a part of this event year after year and can't wait to do it even bigger next year.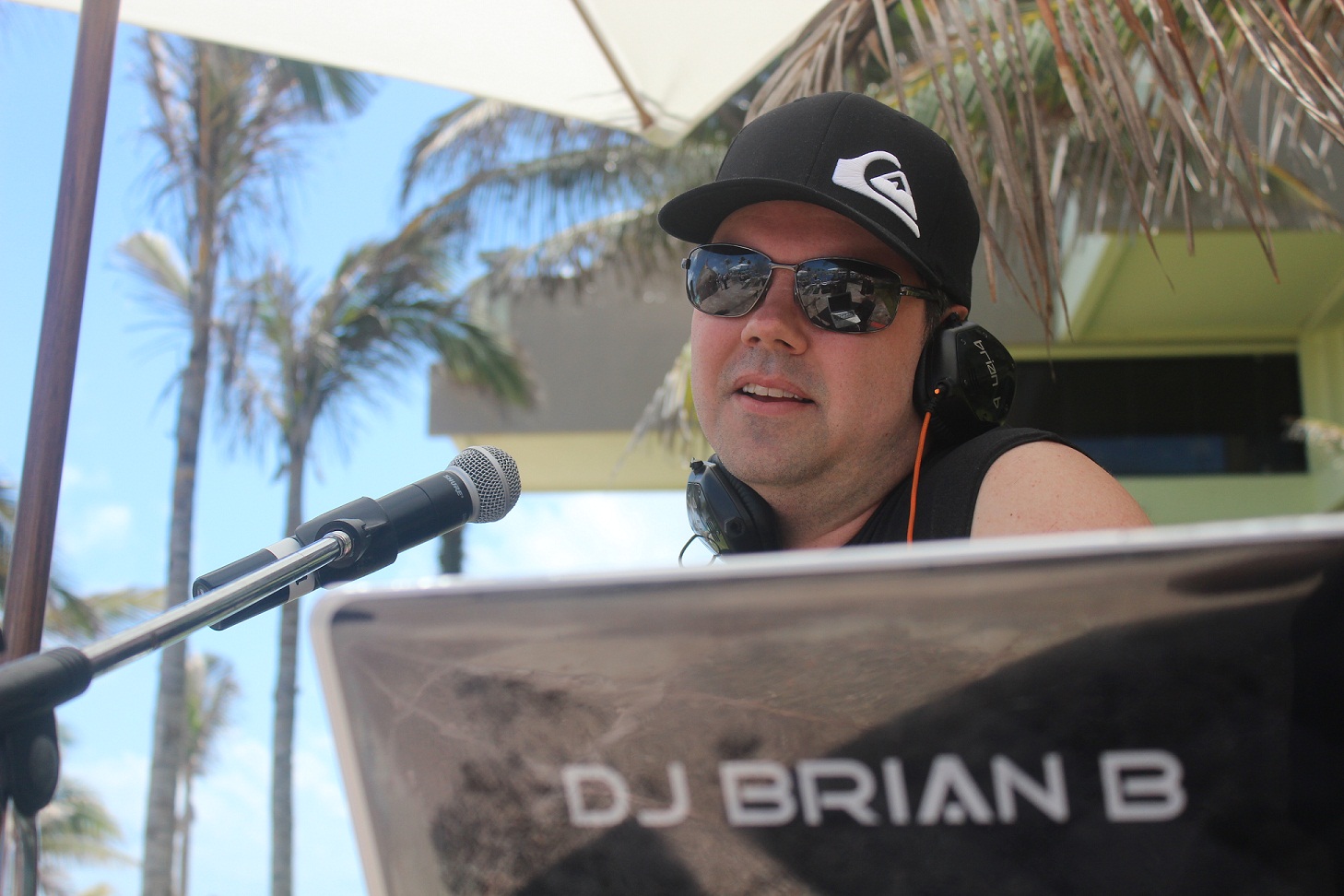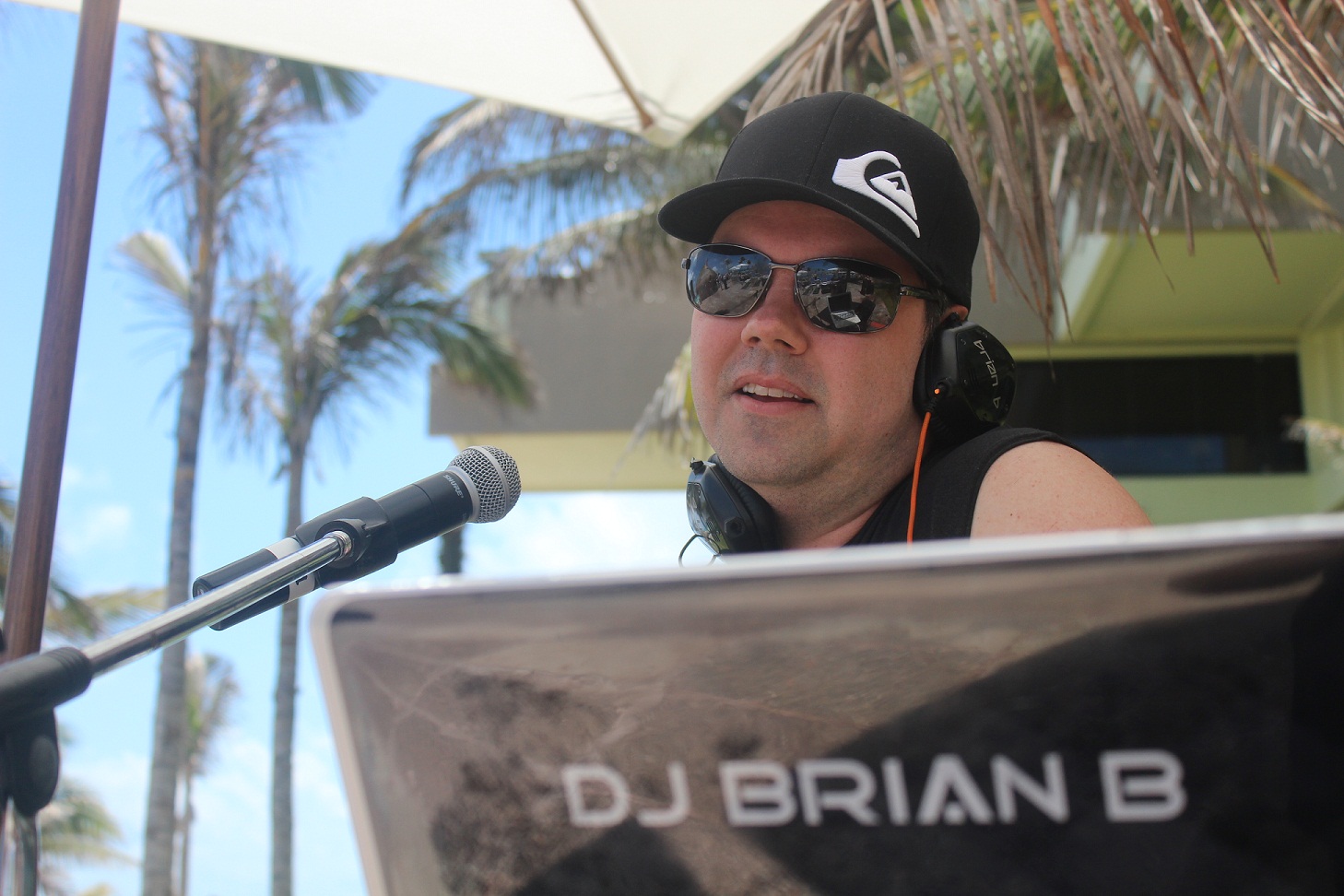 Sometimes you just have to force yourself to take a day off. This is hard for a workaholic like me. The bucket list was checked off today when I got a chance to see the Macy's Thanksgiving Day Parade live from 27 stories up.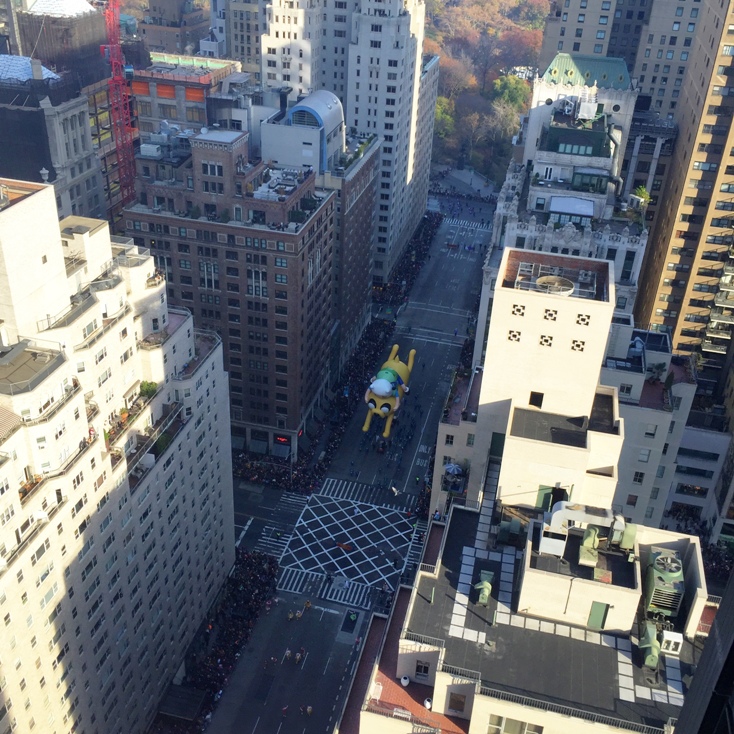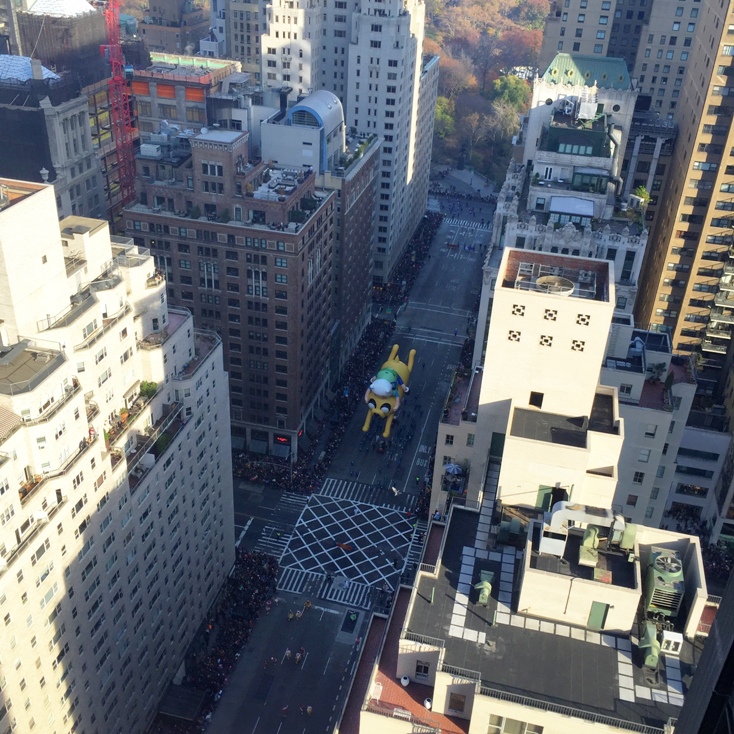 This is really the only way to see the parade in my opinion. I'm not a roughing it kind of guy so the idea of spending the night the day before Thanksgiving out on the streets to secure a spot to watch the parade, finding food and bathrooms in the morning and being stuck in cold weather until it ends does not appeal to me at all. Waking up at 9AM and going into a nice warm building where we can watching it live and on the TVs with plenty of hot Nespresso options, food and good company is where it's at! A huge shout-out to my wife who made it all come together. What a fantastic day to sit back and be thankful for where life has taken you. I have a ton of gratitude for all of my amazing clients who have entrusted me with providing entertainment for their events. You're the best! Have a fantastic Turkey Day everyone. Anyone else excited the holiday season is here?
Anytime you try and and take on a remake of a classic like September by Earth, Wind & Fire, you better bring your A game. Throttle delivers with this mix. I love the fact that it still stays true to the original enough that the essence of the song isn't lost. The beginning percussion makes for an easy way to mix it in to virtually anything. If you're a fan of EWF like I am, you'll no doubt be glad to have the 411 on this one. Hope your enjoy my Music Monday pick for 11/23/15.
My music Monday pick for 11/16/15 is the Hills (RL Grime Remix) by The Weeknd.  I like this remix for a ton of reasons.  First, it has that constant double-time beat which is way easier to find songs to mix into but then it goes into the regular tempo once the lyrics kick in.  Also, the drop is fantastic!  It gives you ability to put a progressive spin on a mainstream track without getting too far away from the original.
Do you love what you do? Is so, then you are part of a rare group of folks that are living out their passion.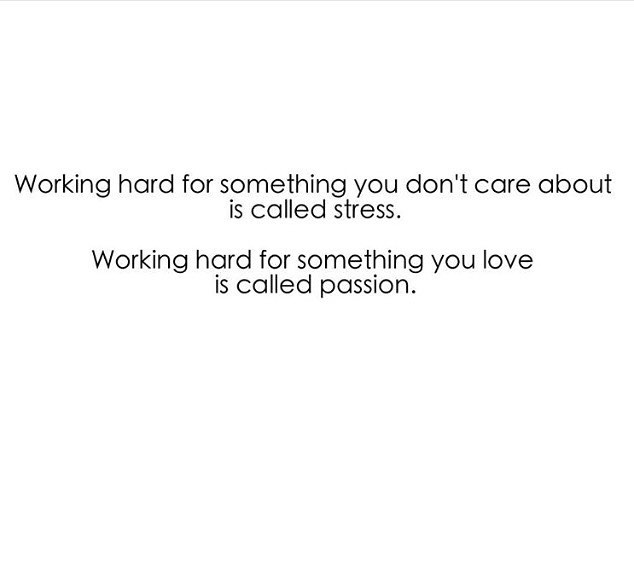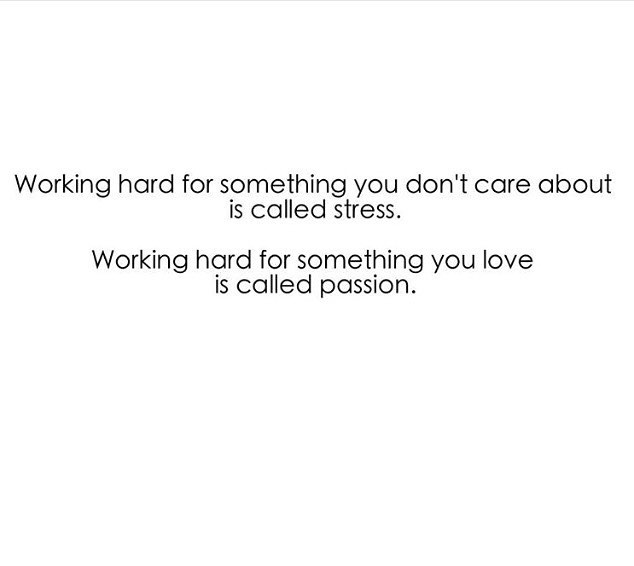 I decided a long time ago that I would never take what I do for a living for granted. I feel like I have the best job in the world. Being a part of a person or company's private event means that I am one of a select few who have been invited to share an important period in time with them. Every morning I wake up, I get excited about coming up with news ways to bring the absolute best entertainment experience to each event. That alone brings a smile to my face and I jump up ready to take on the day. When you hire me as your event DJ, you don't have to worry about a rehashed or status-quo DJ performance. Nope, what you're going to get is a customized knock-your-socks-off musical journey with an entertainer who is excited to share with you and your guests the culmination of not just my years of experience but hours of preparation for your event specifically! I could go on and on here but I'll close by saying that it's only because you believe in me that this is possible. I take that seriously and it drives me to be the absolute best I can be. So thank you for letting me live out MY passion. It's a privilege that I don't deserve but will treat with absolute care.
My Music Monday pick for 11/9/15 is the Andy Grammer hit Honey I'm Good – Mike Cruz Tribal Mix.  The radio edit has been out since December of 2014 but it didn't really take off on the charts until this past Fall.  I had been looking for a remix for quite a while that would give the song a bit more shelf-life and I finally found one. Enter in the Mike Cruz Tribal Mix.  it's a fantastic remix because it still stays true to the original enough that you can use it at mainstream parties.  However, It's one of those transitional tracks where you can keep the mainstream vibe mainstream or take the party a little more progressive if you decide you want to go that route.  As a DJ, having those types of options available is important when you are in the mix.  Those types of tracks are rare finds so this one is definitely a keeper. What do you think?  No music video was released of this remix so I've posted the Soundcloud audio file below. #musicmonday
[soundcloud url="https://api.soundcloud.com/tracks/209915579″ params="auto_play=false&hide_related=false&show_comments=true&show_user=true&show_reposts=false&visual=true" width="100%" height="450″ iframe="true" /]
So one of my DJ crew, DJ Shawn Frady, has a bride this weekend who requested this wedding song, When I'm With You by Ben Rector. I had never heard of this track or artist before. Wow, I was blown away both musically and lyrically with this one. I've posted the "lyrics" version of this song because I think they are that good.  The bride also picked another track by this artist which was also fantastic. If you haven't heard of this artist, put him on your radar for sure.
Subscribe To Newsletter
Categories