Home
/ Posts tagged "Corporate Event"
Tag Archives:
Corporate Event
Late last year I received a call from Mitch Taylor who heads up the education content at Midwest DJs Live. He asked if I would be interested in speaking at DJ'ing at Midwest DJs Live 10 being held in Milwaukee, WI on April 30 – May 1. I hadn't actually ever been to the show personally due to scheduling conflicts but it was on my to do list. I, of course, said absolutely! This is one of those intimate regional shows but I gotta tell you, the value attendees are going to be getting is off the charts. Have you seen the lineup of incredible speakers? I was honored to be asked to open the show…day 2, that is. You probably won't get the inside joke on this unless you see Mike Walter's video on his Facebook page. Add to it that myself and Maria Matarelli will be spinning at the opening night party. Don't miss this. Tickets are still available. Get yours now.
During Italy Engage! 17, the music heard as attendees walked in to the main sessions, between speakers and in route to the breaks was intentionally curated and mixed live in the room by yours truly.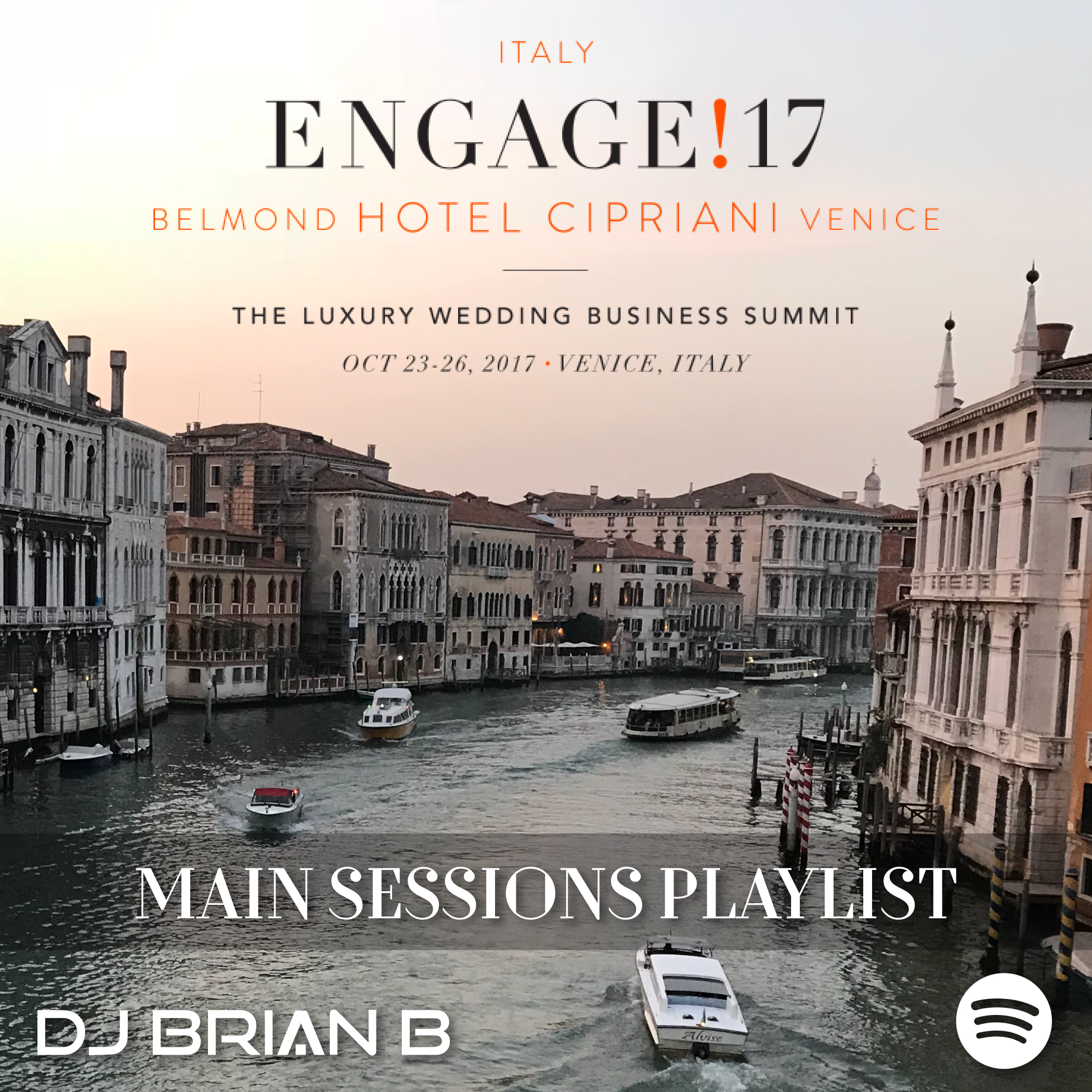 I took the location, the season/time of year and the speaker's presentation topics all into consideration as I came up with the summit's soundtrack. I've posted it all on Spotify for your listening pleasure. Click here to be transported to Venice, Italy. Enjoy!
The DJ Brian B Official August 2016 schedule is inked!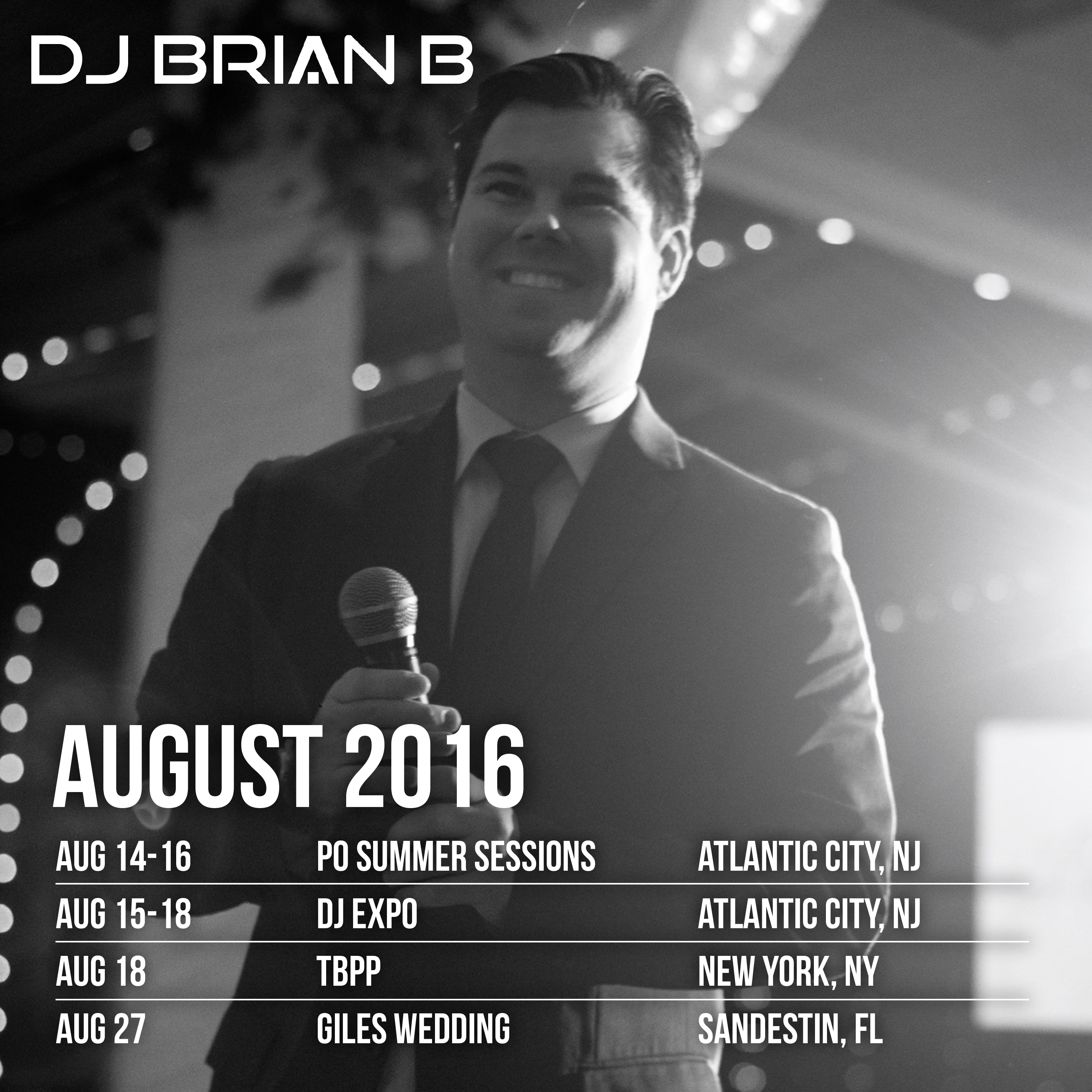 In all of my regular markets, August is generally too hot for outdoor events. So it's corporate event season indoors until the end of the month.
On tap this month, I start with the Promo Only Summer Sessions, an industry conference for mixshow radio DJs. It gives us a glimpse of some of the upcoming musical acts soon to break in radio. Cary Vance and the folks at Promo Only Promotions do a fantastic job with this one.
Then it's the DJ Expo near the AC boardwalk which is geared for the private event and club DJs. I've been attending that show since 1997 – 19 years! It was one of my first industry shows I ever went to. This year is special because I'll actually be speaking for the first time. I've put a ton of time into my presentation which I've titled "The Client Experience Matters". It was important to me to put my hat in the ring as a presenter and give back to the industry that has done so much for me.
I get back to New York and will be volunteering for The Birthday Party Project. Last month was an incredible experience and I'm looking forward to increasing my presence at as many of these as I can. If you're in NYC, join me!
I conclude the month with the Giles Wedding at the Sandestin Golf & Beach Resort in Sandestin, FL. The bride and I have been going back and forth on things for a few weeks now and I'm really looking forward to this luxury wedding. The B-Boy Productions, Inc. crew will be handling the majority of the event and I will be unveiling my latest DJ set-up. So pumped to show it off.
Favorite Events for 2015: #3 – This is the 2nd year in a row I've been selected as the Cancun corporate event DJ for Advisors Excel in conjunction with Genesco Sports Enterprises. They fly in all of their employees plus 1 to Cancun, Mexico for a weekend of celebrating the past year. This particular year I not only played the main event party but also the pool day. I'm humbled to be a part of this event year after year and can't wait to do it even bigger next year.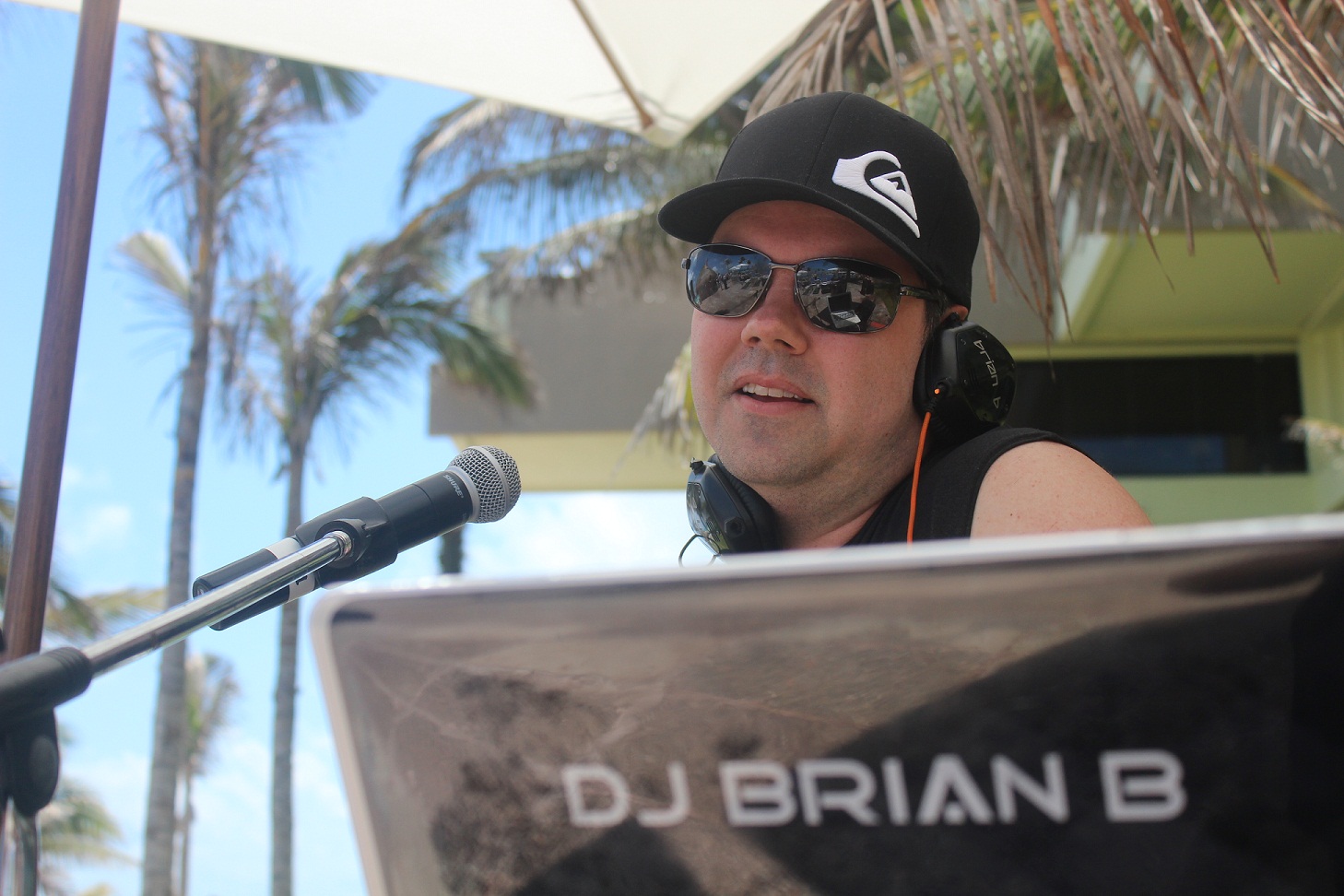 Subscribe To Newsletter
Categories